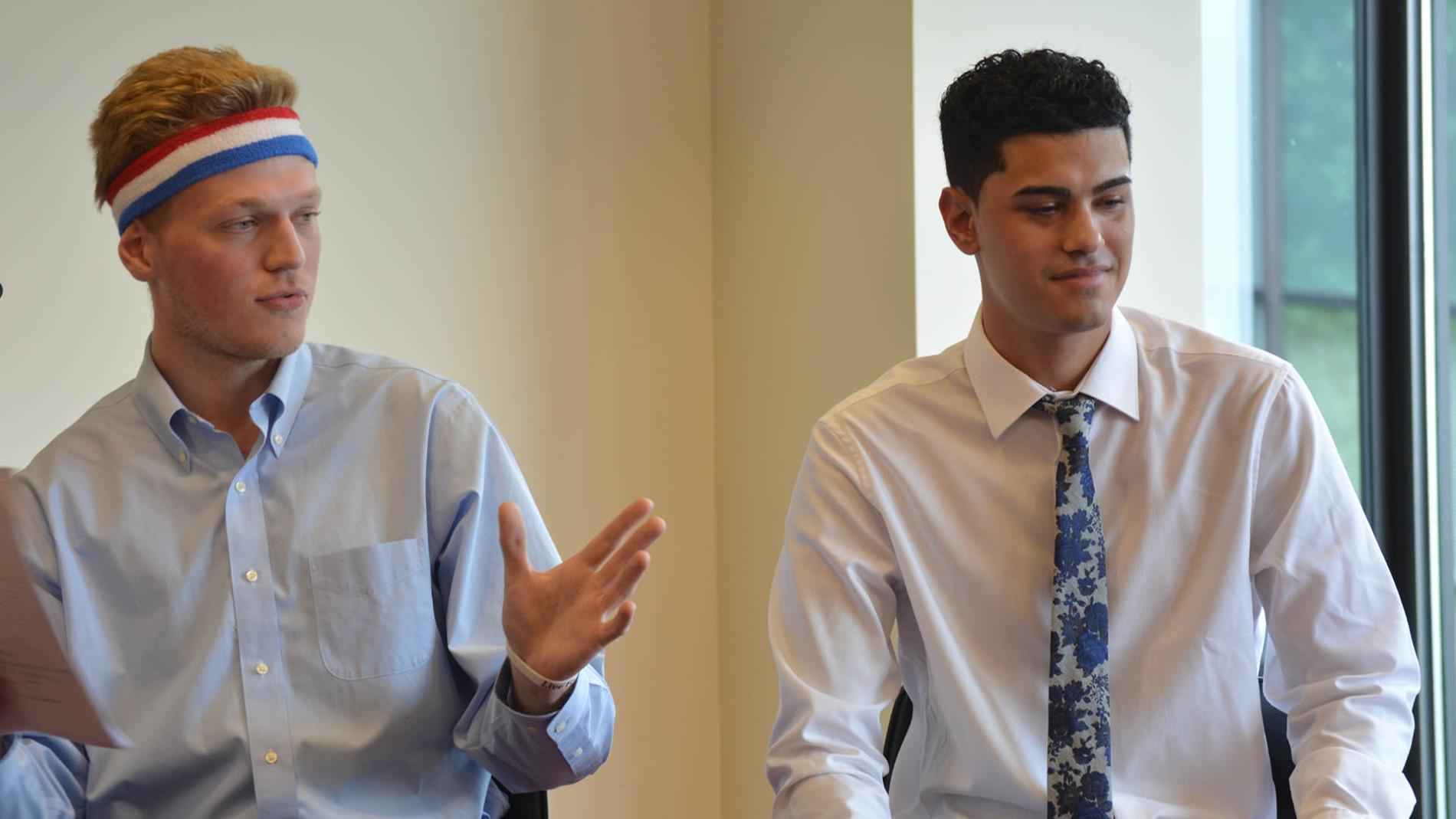 Gage, a senior and the editor-in-chief of the Springfield College student newspaper, speaks about his experience in sports journalism and why Springfield College was the right school at which to pursue his study.
Coming out of high school, I knew that I wanted to be a sport reporter. I didn't know how to write a proper story, talk in front of a camera, put together a radio segment or how to conduct interviews; but I was ready to learn.
Going into college, I was of the mindset that student media clubs were reserved for experienced upperclassmen and that professors wouldn't really care much about me (maybe not even know my name!). I was happily proven wrong when I arrived in Springfield.
In my first few weeks at Springfield College, I was excited to realize that through small class sizes, and just the overall genuine compassion that the Communications/Sports Journalism staff, professors genuinely cared about my success. They want to see me succeed and they wanted to help me get there. My professors suggested that I give some of the school's student media outlets (newspaper, TV, radio) a shot. I was once again pleasantly surprised to find that after a month with all three clubs, I was able to contribute in some way. In addition to getting experience on-campus, I have been given great opportunities off-campus.
Six opportunities I received thanks to Springfield College:
1. I flew to Long Beach, CA. with the staff of the Springfield Student for the Midwinter National College Journalism convention. We learned about ways that we can improve our own newspaper and observed how other college newspapers across the country cover their campus communities.
2. I attended the Basketball Hall of Fame during media availability with the incoming Hall of Fame class of 2017. There I was able to interview Tracy McGrady  and UConn legend Rebecca Lobo. 
3.  I traveled to Roanoke, VA. to cover the Springfield men's basketball team as they competed in the Division III national semifinals.
4. For the last two years, I have conducted commentary on the Spalding HoopHall classic for FloHoops. The HoopHall Classic showcases the nation's premier high school basketball players and has been attended by the likes of NBA Legend Shaquille O'Neal and Kentucky men's basketball head coach John Calipari.
5. I completed an internship with the Daily Hampshire Gazette and was assigned to cover the Patriots Super Bowl 51 parade in Boston, Mass.
6. I also had an internship with MassLive in Springfield, Mass. where I got a better understanding of online media and got more experience working in an office setting.
If you're in high school and hope to work in sports media someday, know that going to a large university just for its big-time athletics isn't exactly a necessity. Those schools have their pros, but you can get a great education and opportunities in journalism inside and outside the classroom down on Alden Street, too.