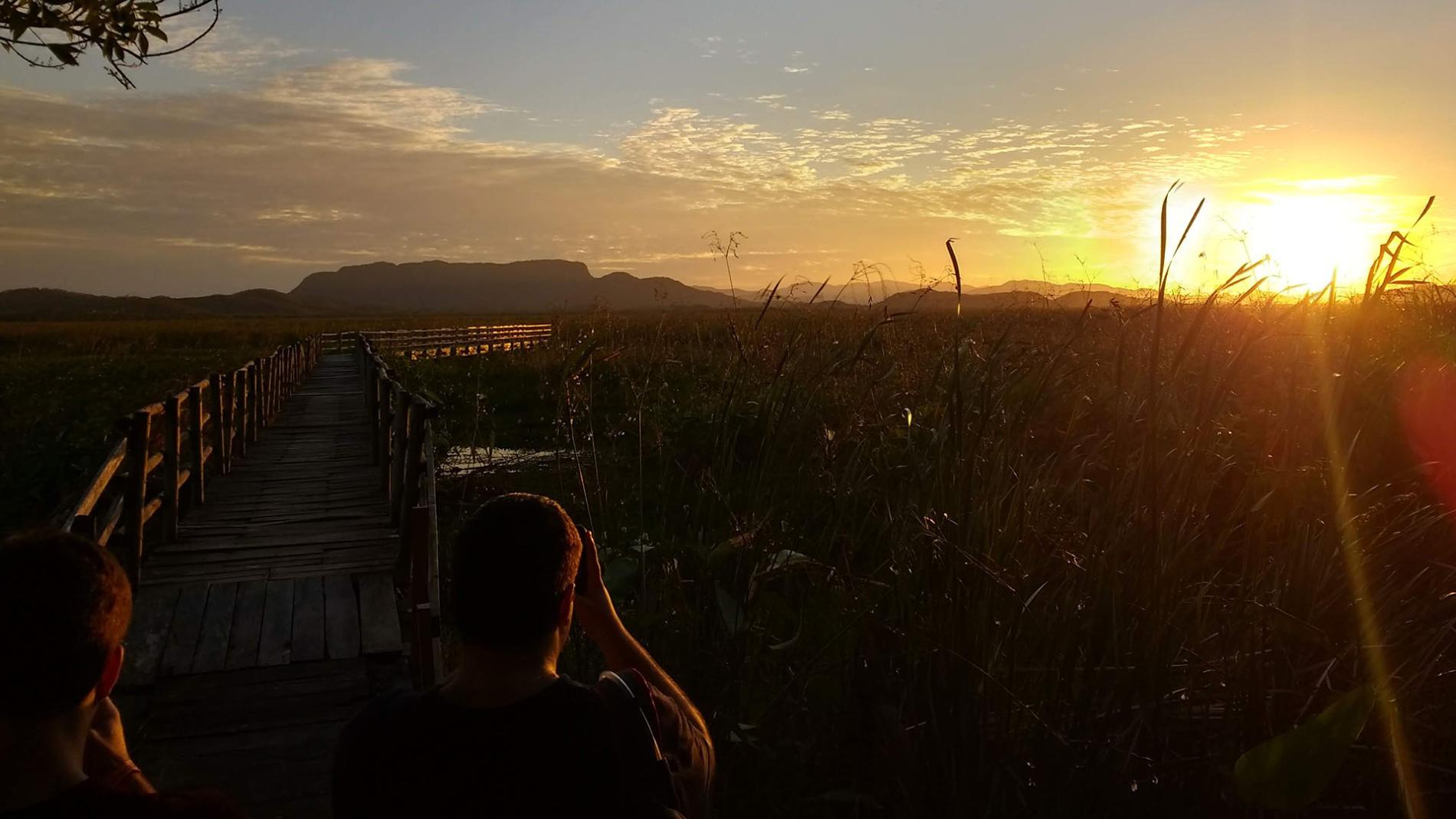 In part II and III of the Biol: 320 International Tropical Field Research, the students and faculty travel through Costa Rica to La Selva Biological Station, followed by Palo Verde National Park. The group wraps up their research and takes in some sights before heading back to the United States. 
La Selva Biological Station
We are wrapping up our time at La Selva Biological Station and moving to Palo Verde National Park. It's been an incredible experience at La Selva. Our camera trap crew, guided by Dr. Compton's extensive knowledge of wildlife behavior and landscape ecology, captured a series of amazing wildlife photos. Among those animals identified to date are ocelots, agoutis, peccaries, and a suite of small mammals and tropical birds. We have lots of photos still to process, but will be working on a project looking at feline distribution around the biological station. The other groups kept hard at work processing soil and aquatic samples, as well as identifying beetles.
We also went to a sustainable chocolate farm where we learned about the cacao plant and the cultural history of chocolate, as well as historical and modern chocolate processing. We got to taste chocolate processed by hand right from the cacao seed. It was a truly amazing window into where chocolate comes from.
Palo Verde National Park
We have wrapped up our trip to Costa Rica for the first ever International Tropical Field Research Course. We saw an amazing diversity of habitats and animals, as well as learned about sustainable agriculture and the culture of Costa Rica. We finished our trip with several days at the Palo Verde National Park. Palo Verde is a very different habitat to the location we started in. The climate here is hot and dry, resulting in a tropical dry forest, rather than a rainforest. We explored the park through several hikes. We took a boat trip on the Tempisque River, which offered us a unique perspective. We were also able to observe crocodiles (from a distance) from the boat tour on the river.
Additionally, there is a marsh nearby that gave us even more to explore. Bordered by dramatic volcanos, the marsh has an astounding variety of migratory birds and makes for spectacular sunsets. Our trip ended with a very long day of airports, but we made it safely home and are looking forward to analyzing the data from the research projects throughout the semester.
Be sure to stop by Scholars in Action to see the posters the result from these projects.