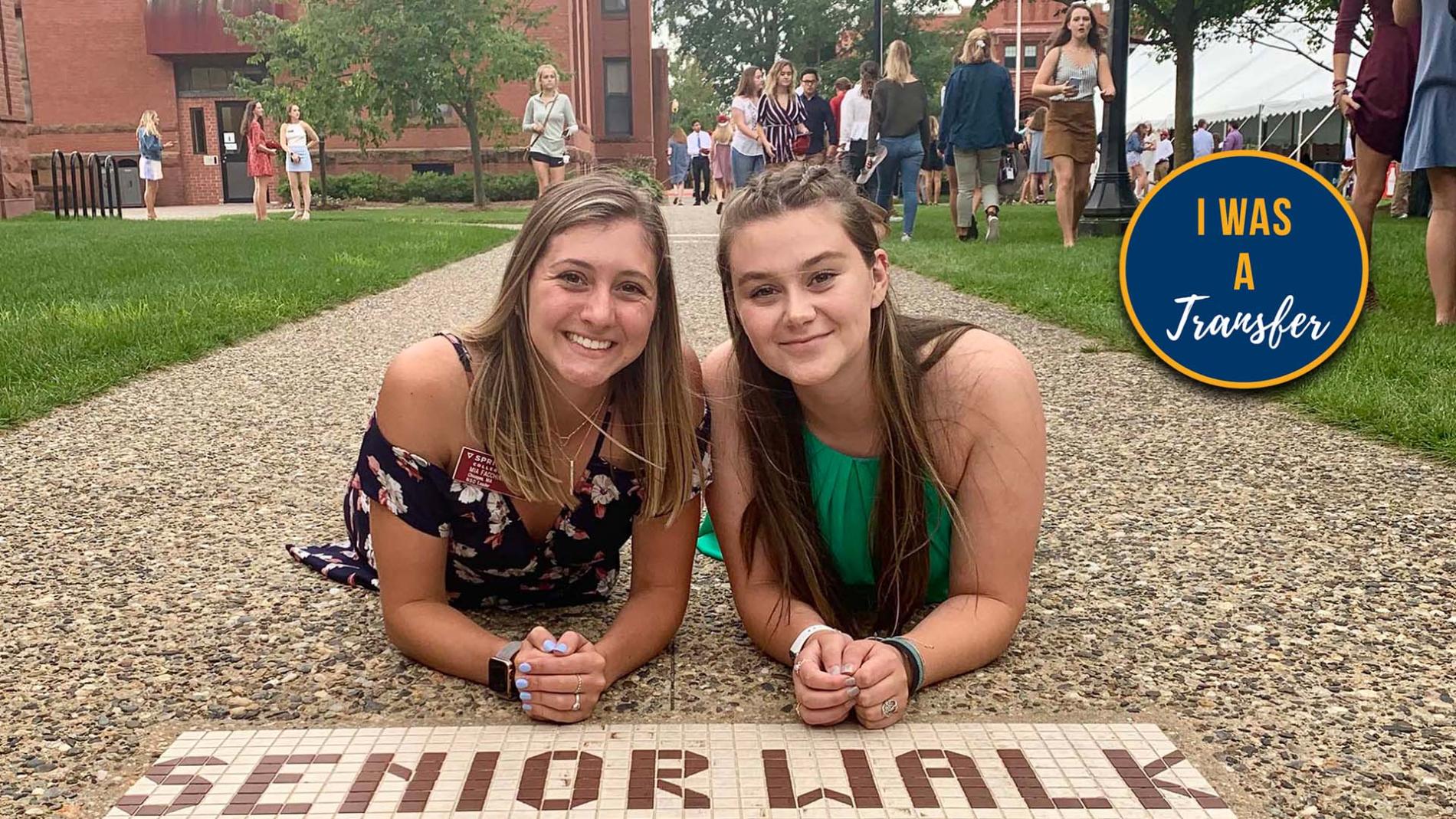 Sometimes the first college you go to isn't the right fit-- and that's okay! Rachel Brown ('20) talks about her experience transferring to Springfield College for her sophomore year. 
Transferring schools can seem daunting.
Whether you're coming from a not-so-great experience at a previous school or transitioning after earning an
associate's degree, the process feels as if you are going through senior year of high school all over again with applications. Through the madness of transcripts, recommendation letters, and shadowing hours, there is a desperate need for assistance to make the process easier. I found that assistance when I applied to Springfield College, entering my sophomore year in 2017.
Right out of high school, I was dead set on attending a school in a big city and nothing, and no one could change my mind. I attended Suffolk University for my freshman year and something felt off from the beginning. I just didn't feel as though this school was my home and had no connection, which was something I was craving. So, at the beginning of my second semester, I decided to look to see if any other schools interested me. I also did some soul-searching to figure out what I wanted to do with my life (because that's such an easy question to answer!).
When looking at schools in western Massachusetts, I looked into the pros and cons of multiple institutions and narrowed my search down to three schools, including Springfield College. Not many people from my town attended Springfield College so I did not know anything about the school; however, when I visited, I got the first glance into how beautiful its campus was and how kind its people were. After multiple tours, open houses and interviews, I had made my decision that this is where I was meant to be.
The fabulous admissions counselors that worked with me made my process easy and painless. Having to see the Common App again gave me chills, on top of the other necessary documents. However, Springfield College's admissions staff worked with me through each process, emailed me back every time I had a question (which amounted to many emails) and worked with me one-on-one. Every conversation I had with the counselors felt personal and each of them truly cared about my transition and understood my frustrations. I am very grateful for how kind and empathetic Springfield College was for helping me start a fresh, clean slate at a new school.
As a transfer student, I don't feel any less or different from any other student here at Springfield College. I found friends for a lifetime here, both transfer students and traditional first-year students. I am forever thankful for Springfield College for bringing me the people and the experiences it has in the past 3 years. As I look ahead at graduation in the spring, I feel a sense of bittersweetness. While I am ready to start the next chapter of my life, I will miss all the experiences I have been through here at Springfield; from the sense of serenity of being on campus on a sunny day to being an NSO leader for two years. This school gave me so many opportunities to be the best leader, friend, student and human I can be; and all of that would not have been possible if weren't for how personal and easy my transfer process was. Every person I have met here and made a connection with has impacted my life more than they could ever know.
I am so glad I chose Springfield College, or that it chose me.