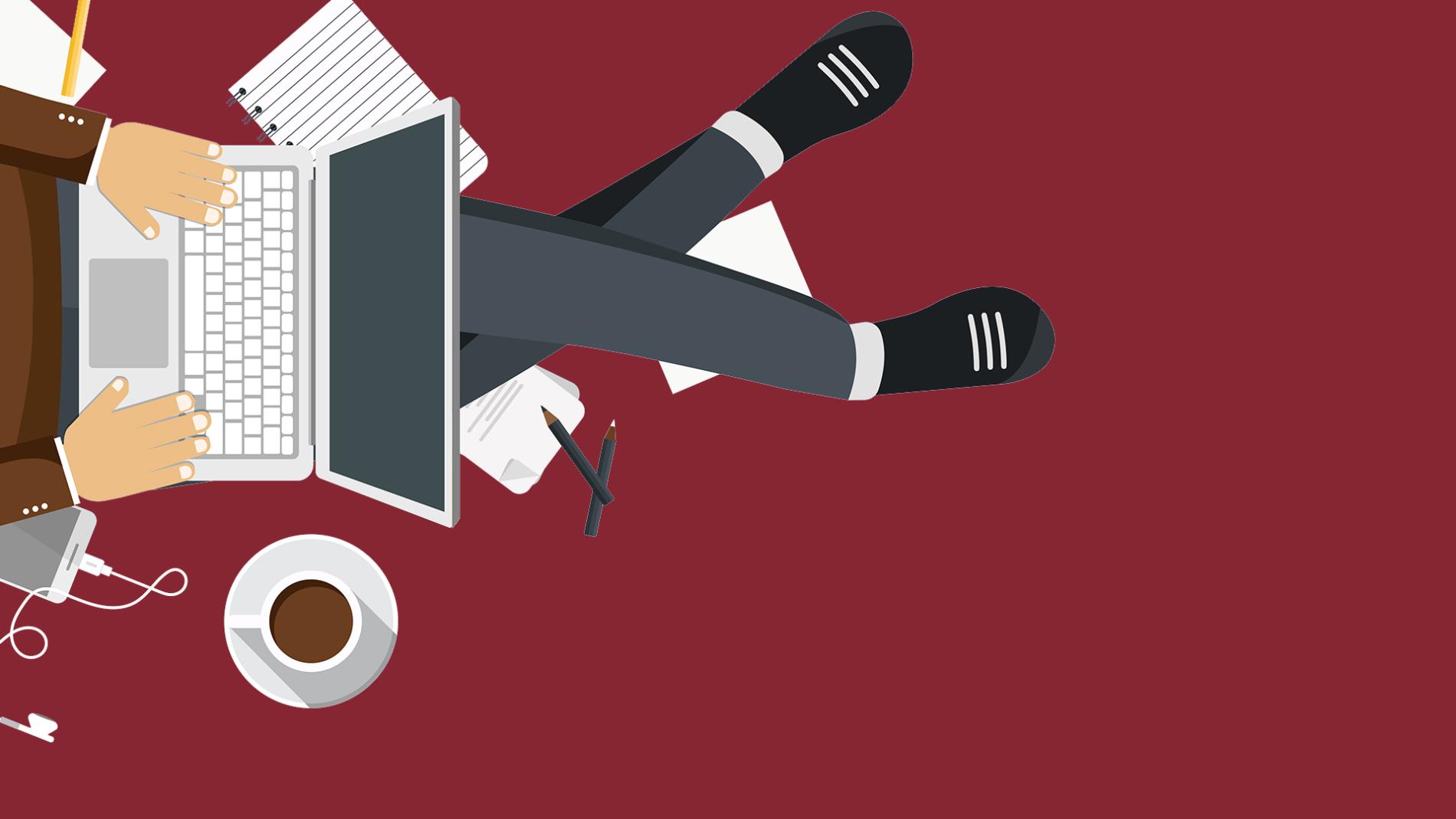 Ed Lizotte, Director of Enrollment Management at Springfield College, has had experience as both an online learner and an online educator. He shares his experience with online programs and important things to consider when deciding on what type of continuing education is best for you. 
How do I know if I am going to like online education or if it's right for me? 
I can't count all the times over the past thirteen years that I have been asked this very question by an adult learner who was looking to start or return to college. During these discussions, invariably the topic turns to online versus a more traditional face-to-face (F2F) learning experience and which one is best for them.  It is a very important question and one that every student should answer for themselves before starting or continuing their college education. 
However, discovering the answer to this question may be challenging, particularly when speaking to an admissions or enrollment advisor who is focused on getting you started on a particular path. 
If you are new to college, or it has been some time since you were in school, what can you do to make sure an online program is right for you?
---
Here are a few things to consider.

 
1. Do you have adequate time to complete your required coursework? 
Depending on the school, the degree program, and the college's experience with online learning, the majority of online programs are offered as asynchronous, meaning you can participate or engage in the learning process on your time when and wherever you can connect to the Internet.  This may sound like a home run, study when and where I want! For many, it is, however, for others this could prove to be a major challenge. One of the major challenges facing adult-learners, in particular, working adult learners, is the availability of study time and time management - or how do they balance life-work-school.  Yes, online education may provide a level of convenience and flexibility. If you have great organizational skills and have a fairly structured work schedule, then an online program might be for you. If however, your work schedule fluctuates or you have several competing factors on your time, then you may find yourself struggling to find the time to do your coursework.  If this is the case then a more traditional F2F learning environment might be for you or perhaps a hybrid learning environment that blends F2F and online learning. 
2. Do you have the right technology to be successful in an online program?
Let's face it, having the right technology is an essential part of succeeding in any online program. Many schools will tell you what their minimum technology requirements are in order to access and participate in their courses. This may include the best web browser to use, the minimum capabilities of your computer, and in some cases, your level of experience with some software programs like Excel, Word, and PowerPoint.  
A number of online programs will promote the fact that their programs can be accessed from mobile devices like smartphones and iPads, or tablet-readers. To some degree this is true. Depending on the learning management system that the school is using to deliver their online programs, accessing certain elements of online courses can be achieved with a mobile device. However, they have their limitations and therefore a computer or laptop is your best option for success in online programs.  
3. Do you have your own computer or laptop or would you need to use one at a library? How will you finance the purchase of a new laptop?
Having both been an online student and teacher of  online college classes, I recommend having your own computer or laptop.  Having your own computer or laptop means you can truly participate in your online courses or do research on your own time.  Many libraries do have computers available for free use, however, they also have certain hours of operation and there are other customers who seek to use this free resource. All of this can limit the time available to you. If you don't have your own computer or laptop and you are eligible for Title IV Federal Financial Aid, you may be able to fund the purchase of one through Federal Financial Aid. You will want to discuss this option with your school's financial aid department. 
4. Does the school offer a free first course or an orientation course for new online students to test-drive before committing to the program?
Many colleges offering online programs will, as a minimum, have some form of an orientation course new online students must take. In some cases, this course must be taken and passed before the student is actually considered an enrolled student. This may sound restrictive, but it allows the school to assess the student and allows the student to see if online learning is right for them. 
A new trend in the online college environment is for schools to offer a first course free. In many cases this will be a form of a curriculum required introductory course or orientation course. When researching schools to attend, this is one question I recommend asking the enrollment or admissions person you are speaking to. 
Online learning offers a great deal of flexibility, convenience, and may be less expensive in the long run. However, before you make the decision to jump into an online program, make sure it is right for you.  You may want to consider a school like Springfield College that provides F2F, online, and hybrid programs for their students. This is the most flexible way to pursue your college education.