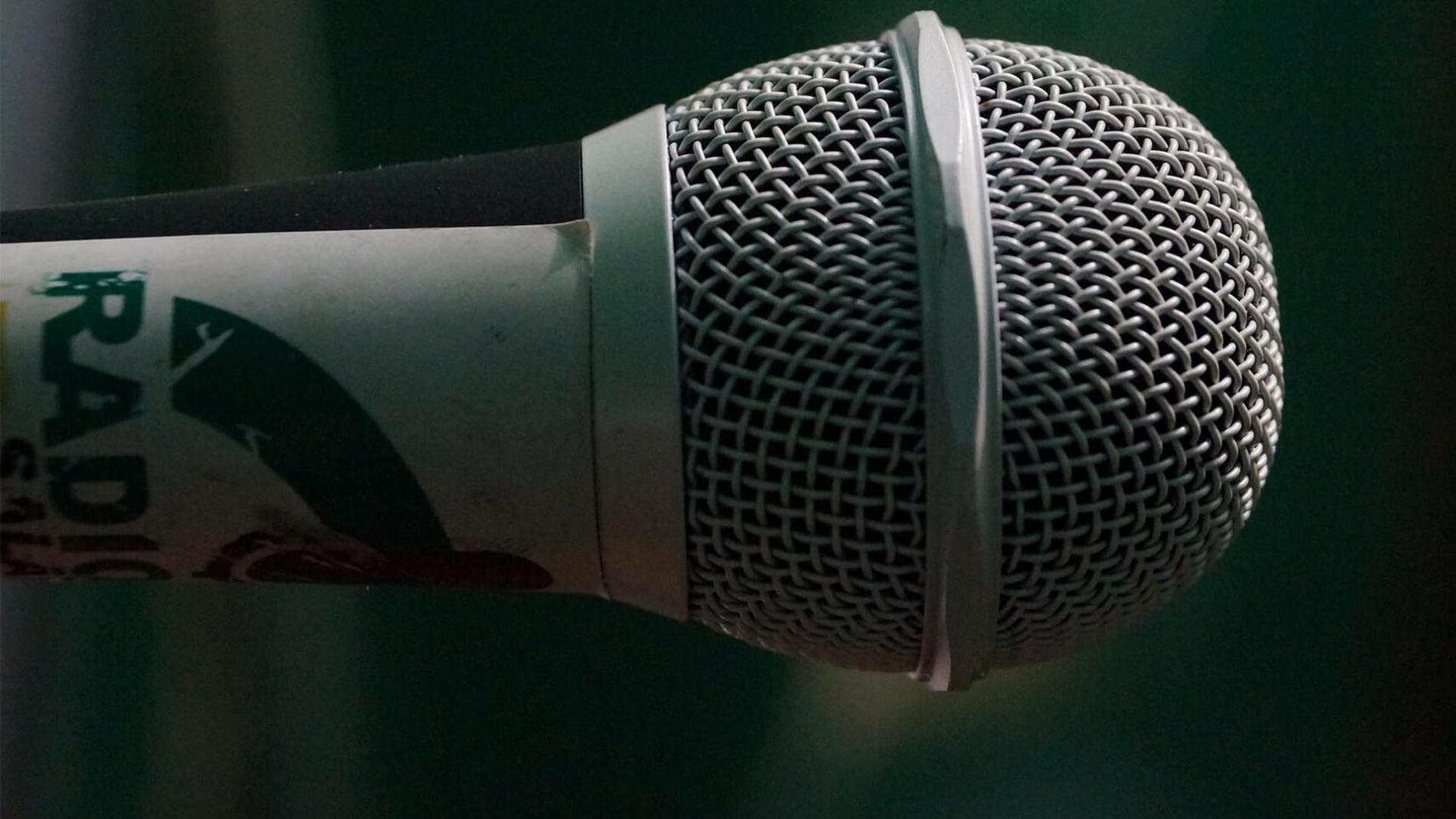 For the last few years, Springfield College Communications/Sports Journalism (COSJ) professor Kyle Belanger has worked Radio Row at the Super Bowl. While this is a tremendous opportunity for his own freelance career, Belanger focuses on turning his own opportunities into those for his students. Graciela Garcia, who credits Belanger for her own decision to pursue a degree in COSJ, shares her perspective on how Belanger translates his own experiences into learning experiences for his students.
When it comes to the world of journalism, experience is everything.
Coming into the Communications/Sports Journalism (COSJ) program here at Springfield College, was something I did almost by surprise. I truly did not know what to expect but, I was ready to immerse myself into this new experience and take a step closer to my future.
I met Kyle Belanger, a professor in the COSJ field, at the Majors Fair in the fall of my freshman year when my academic career was still up in the air. I felt extremely lost while many of the friends I had met already had a clear idea of what they wanted to study. I moved my way over towards the English and COSJ department, knowing that I did have a strong passion for writing and reading. Right away, Kyle engaged with me and made me feel important.
We talked for about 20-30 minutes and after that, I knew I would declare my major in Communications/Sports Journalism. I also changed my advisor to Kyle. From there, my passion and love for journalism really sparked.
At first, when I heard Kyle was going to be covering the Super Bowl, I was a bit confused: 'Wait, like the actual super bowl that's happening on Sunday?" I did not know that he had worked Radio Row every year for the past couple of years. I was also so new to the field that I did not know how media coverage worked for the Super Bowl.
In Spring 2017, I was taking his class for the first time and I realized that, yes, it was indeed the real Super Bowl. I feel pretty inspired that someone who is teaching me about this field is also still extremely prevalent in it. It really showed me how devoted he is to the field beyond teaching classes, and how eager he is about sharing this passion with the students. Seeing Kyle go out there and invest himself in the field of journalism is extremely important for me and other students that are in this field and take his class.
From my personal experience, Kyle uses his experience at Radio Row to teach his classes. This usually consists of him sending us videos for assignments or showing us his personal experience. For example, Kyle has set up a process where he sends out videos of his week there at Radio Row in preparation of Super Bowl Sunday.
It's extremely beneficial for us because it feels like we're there with him. He gives us details on his days, shows his setting, and takes us with him. The reason I think this is so special is that it shows how much Kyle genuinely wants to teach us the reality of our field instead of just telling us about it. He wants us to be engaged and have a personal understanding.
The most amazing part of all of this is seeing the genuine excitement Kyle brings when showing us and talk to us about everything he's experienced. He's going out of his way to do what he does with his classes because he genuinely cares about us learning.
Springfield College has many professors in a variety of fields who remain active in the fields that in which they teach. I believe the impact on students really gives them a clear idea of what to expect upon graduation. Having professionals teach you about what you actually need to know, beyond the classroom, is so invaluable. Students are given the feeling that they are here for a reason and they are learning real material, not just from textbooks.