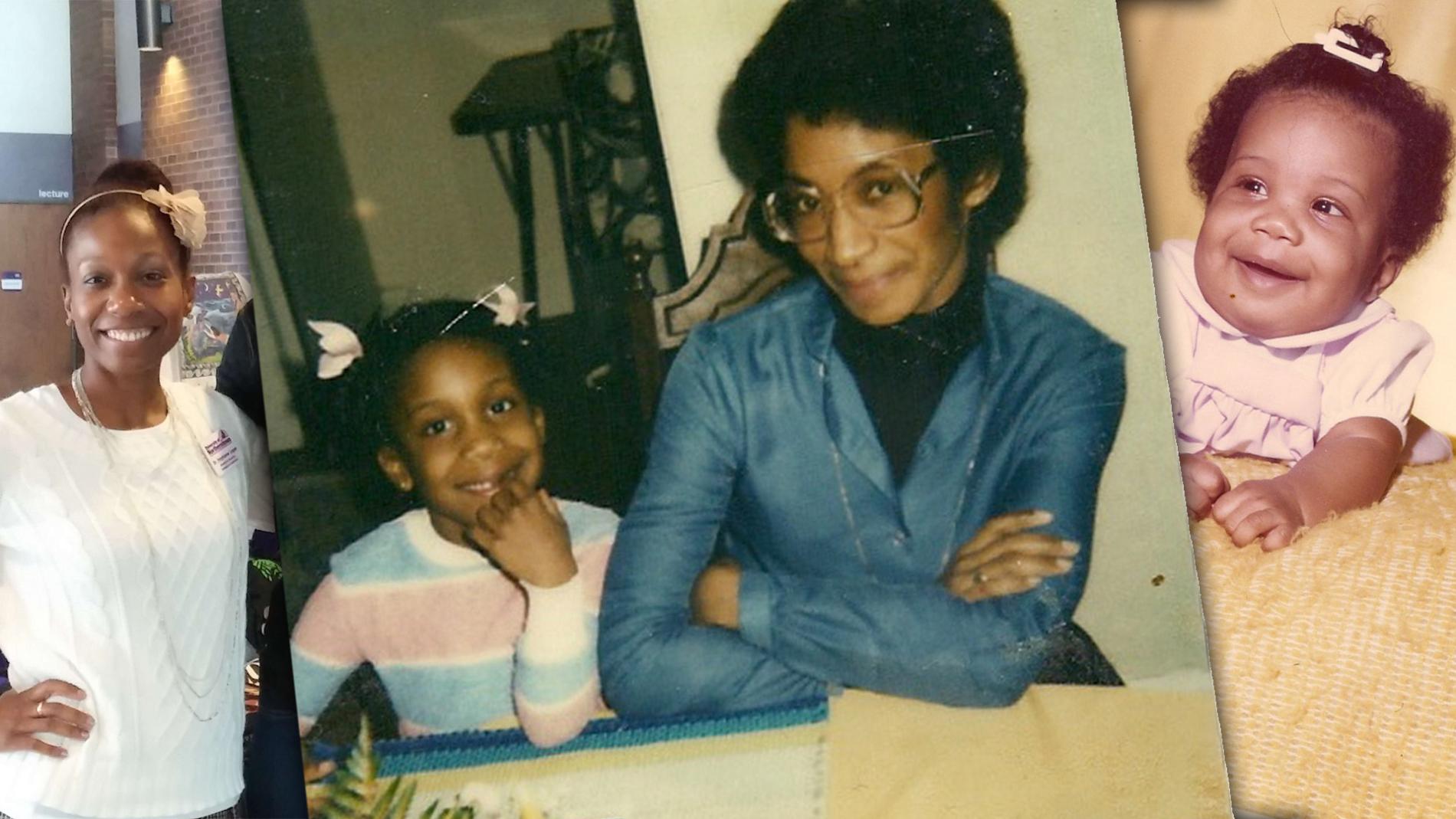 As part of our Faces of Diversity series with the Division of Inclusion and Community Engagement, Stephanie Logan, associate professor and education department chair, describes her journey to Springfield College and how she continues to keep social justice teaching, learning, and leadership at the forefront of her work. 
I would describe myself as the hope of my grandparents...
who in 1946, with my month old mother in tow, migrated north to Cleveland, OH from Tillatoba, MS. Like many Black migrants of the time, my grandparents looked to flee Jim Crow Law and seek economic opportunities that were not readily available in the South. I am the oldest grandchild and the only living child of my parents. I grew up on the east side of Cleveland, where I attended a performing arts preschool, took dance and flute lessons, and attended Catholic school from kindergarten through twelfth grade. I grew up watching The Cosby Show and A Different World and as a result, I chose to attend Morgan State University (a Historically Black College/University) for college. There I majored in elementary education. I was a dancer with the marching band, involved in the NAACP, and was voted Ms. Senior. Following college, I began working as a second-grade teacher in Newport News, VA. After a couple of years, I decided to return to Ohio to begin working on my master's degree. I attended The Ohio State University (Go Bucks!) and focused my studies on counselor education, with an emphasis in school counseling.
After a couple of years of working for Columbus City Schools as an elementary school counselor, I returned to Morgan State University to pursue a doctorate degree in urban educational leadership. While finishing my dissertation work, I began working for Baltimore Public Schools as a pre-kindergarten to middle-school counselor. That experience solidified for me that special people work with middle school students and I am not one of them! Given my limited experience in higher education, the former dean of the College of Education at the University of Northern Iowa (UNI) took a chance on me and provided me with my first full-time work experience in higher education.
At UNI, I was an assistant professor of elementary and multicultural education. I was responsible for working with undergraduate and graduate students and focused my research efforts on the topics of elementary social studies and preparing critical multicultural educators. I also was charged with leading efforts related to professional development and faculty support for multicultural education. At Springfield College, I seek to keep social justice teaching, learning, and leadership at the forefront of all interactions. In doing so I challenge historical and institutional barriers that hinder the creation of a teacher and teacher educator workforce that reflects the racial/ethnic and gender of young people in pre-kindergarten to high schools.
Fun Facts About Me
Favorite Color: Blue
Favorite Food: Chocolate Chip Cookies
Favorite Music Artist: Mary J. Blige
Favorite Vacation Spot: Any place in the Caribbean
Favorite Outdoor Activity: Bike Riding
Favorite Season: Spring
Favorite TV Shows: Reruns of Law & Order: SVU and Criminal Minds