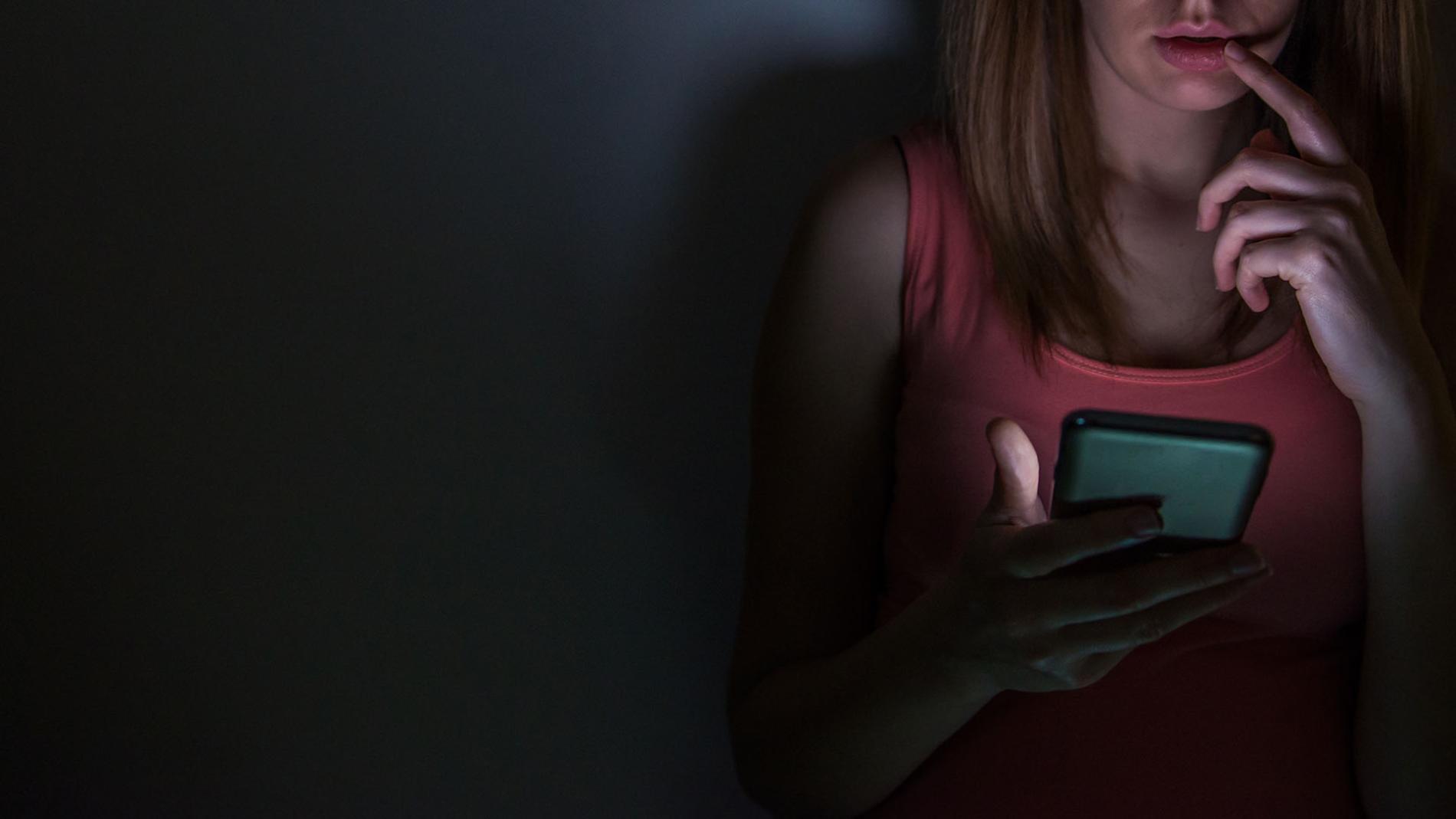 Timothy Manzke, Ph.D., worked in the Milwaukee Police and public school system for years before becoming an Associate Faculty Member for Springfield College. His experience provided him with a unique insight and invaluable knowledge into the modern phenomenon of cyberbullying. In his blog post, Manzke addresses what causes cyberbullying, examples of cyberbullying, and, most importantly, how we can work toward ending cyberbullying.
Over the years, I have worked in a large metropolitan area in several occupations such as Police Officer, Detective, Police Academy Training Instructor, Middle School Administrator of Drug and Violence Prevention Programs, High School Teacher, and College Professor. All of these positions have provided me with remarkable stories, invaluable knowledge, and experience regarding bullying and cyberbullying.
What is Cyberbullying?
Once upon a time, before the Internet and modern technology devices (the good old days that your grandparents often talk about when they were kids), the bully often preyed upon their victims in neighborhoods, on school playgrounds, and even college campuses, tormenting others with "Face to Face" verbal or physical assaults. Today, in our technological age of Facebook, YouTube, Twitter, Snapchat, or Instagram, the modern cyberbully now has the ability to torment his or her victim online using any number of social messaging apps or social media sites with a variety of technological tools such as Computers, iPhones, Tablets, or Gaming Consoles. Unlike the old "Face to Face" days, the modern cyberbully may now launch their Wi-Fi cyber-attacks from the comfort of their homes and often with complete anonymity. The one major thing missing in a cyber assault is the cyberbully might not have the added pleasure of personally seeing their victim suffer in psychological or physical pain.
How many College Students are being Cyberbullied?
As part of my research, I reviewed a number of studies that examined the extent of cyberbullying on college campuses (6; 10; 13; 14; 21; 24; 28). The percentage of college students cyberbullied varies depending on the study. However, when looking at the research, the range of college student participants reporting personal cyberbullying incidents seems to fall between 10% (24) and 21% (21). The National Center for Education Statistics (22), estimated that in 2018, 19.9 million students would attend different colleges and Universities in the United States. There is a possibility according to this research that 1.9 million college students experienced a cyberbullying incident in 2018.
Examples of Cyberbullying
Cyberbullying may take on several forms while the victim is at home, school, or work. Some of the most common types of cyberbully attacks mentioned by different authors (2; 5; 8; 16; 30) include:
Dissing
Often the cyberbully posts online humiliating, cruel, hurtful false information or materials about the victim. This cyberbullying act may damage the victim's reputation or perhaps destroy friendships.
Exclusion
This is a deliberate act of intentionally leaving a person out from an online group or conversation. Social isolation or rejection can be very hurtful to many college students and for some cause psychological or emotional pain.
Fraping/Impersonation/Catfishing/Masquerading
The cyberbully creates an online social media account using a false identity perhaps to torment the victim. Another example is when the cyberbully logs into the victim's social networking account and posts inappropriate content using the victim's identity.
Harassment
This involves the cyberbully sending the victim electronically abusive, rude, threatening, offensive, profane, malicious, embarrassing, defamatory, or hurtful messages to an individual or group. These electronic messages or perhaps communications during a live cyber chat are unwanted or unsolicited by the victim.
Outing
This could be a cyberbullying crime where the cyberbully unlawfully distributes online the victim's personal information. The "Outing" could be in the form of pictures, videos, or written text disseminated into cyberspace without the victim's consent. The public electronic sharing of sensitive or personal information could cause the victim severe psychological harm.
Trolling/Flaming
This is an intentional, deliberate act by a cyberbully trying to provoke the victim. The cyberbully may electronically attack the victim using insults, wild accusations, or untrue statements to anger the victim. The cyberbully is looking for an online argument and perhaps are trying to bait the victim into making a regretful emotional response.
Many cyberbully actions may be a violation of State or Federal laws.
There is a great site that has an interactive map of the United States where you can learn what State laws apply to the cyberbullies actions. The Cyberbullying Research Center maintains this current map at https://cyberbullying.org/bullying-laws.
How to Prevent Cyberbullying
For a crime to occur three elements found in the Crime Prevention Triangle (1) must exist. The triangle elements are the ability, desire, and opportunity. If we can eliminate one of these elements, the crime may not occur.
Today, many cyberbullies have the technological ability and equipment to carry out their cyberbullying activities. The prevention answer might be with trying to remove the desire to commit the cyberbullying or the opportunity to cyberbully.
In summary of a number of studies, below are a few of my recommendations to help prevent cyberbullying for school personnel, students, and Law Enforcement/Campus Security Officers (3; 4; 8; 11; 12; 17; 19; 20; 23).
School Personnel
Schools should consider investing in research-based cyberbullying prevention or intervention programs for personnel who work directly with the student population. University officials and counselors will need to first educate themselves about the harmful aspects of cyberbullying and then teach others on campus.
Some colleges hold cyberbullying prevention events at the start of each new school year. These prevention events bring about awareness, and they also let the students know this type of behavior is unacceptable or illegal. Other prevention methods by some Universities involve distributing informational brochures, displaying posters, and posting Web page announcements about cyberbullying. These prevention methods or public notices help to inform students of the school rules, school policies, or legal ramifications regarding cyberbullying before it becomes a severe problem.
Lastly, Universities might consider starting or supporting a school-wide anti-cyberbully campaign to help prevent cyberbullying. Some Universities have other prevention programs or campaigns currently in place, for example, decreasing binge drinking, reducing smoking or vaping, reducing illegal drug use, stopping hate crimes, or preventing sexual assaults. Perhaps an Anti-Cyberbullying campaign modeled after an existing program that is widely supported by students might be very successful. Many prevention campaigns encourage peer disapproval of certain behaviors which becomes a powerful motivator to help prevent undesirable hurtful actions such as cyberbullying.
Students
The first steps are to protect your private online information and limit details of your personal life. Make sure all security protections are activated on your social media accounts and lock down your phones, tablets, computers, or gaming systems to prevent any unlawful use by others.
Educate yourself on what is cyberbullying and the harmful effects. Students also need to become aware of what to do if they are a victim of cyberbullying and what they can do as a friend to discourage cyberbullying of other students.
In the event of a cyberbullying incident, do not respond to the cyberbully, do not retaliate, block the cyberbully, and lock down your social media accounts.
Students also should educate themselves of the existing State and Federal laws, school policies, and school rules and policies of conduct that pertain to cyberbullying.
Law Enforcement/Campus Security
Law Enforcement and Campus Security Officers need to become aware of the current State or Federal Laws that exist in their area that pertains to Cyberbullying. Many of the cyberbullies' activities are violations of existing State or Federal Laws. However, some Security and Law Enforcement officers are not familiar with what constitutes a cyberbullying crime.
In the event of a cyberbully crime, Security and Law Enforcement should learn how to "protect the electronic crime scene" and how to preserve electronic evidence.
How to Report Cyberbullying
Please call 911 if you or someone else is in immediate danger or risk of harm.
School Related Cyberbullying
If the cyberbullying is occurring at school or the cyberbully is using school resources such as school technology equipment or the school's Internet service contact a school official. Many schools have codes of conduct and technology policies in place that address cyberbullying. If you are a Springfield College student, refer to the current "Responsible Use of Information Technologies Policy" pp. 70-72 inside the Springfield College Student Handbook for the guidance of how to report cyberbullying incidents.
Work-Related Cyberbullying
Sometimes a person is cyberbullied while at work. Contact your employer, immediate work supervisor, or your Human Resource Department to report the incident. Most employers have rules or policies in place that prohibit cyberbullying behavior.
Personal Home Related Cyberbullying
If the actions of the cyberbully are occurring on your internet device, contact your iPhone Service Provider, your ISP Internet Service Provider, or the security departments of the social media platforms or social media messaging apps that the cyberbully is using. Most Social Media Messaging Apps and Social Media Sites have policies in place regarding cyberbullying behavior.
If you feel the actions of the cyberbully constitute a crime preserve the evidence and contact your local police department. Possible cyberbullying crimes might include threats of violence, sending child pornography, sexually explicit messages, hate crimes, stalking, extortion, or threats to damage another person's property.
Conclusion
Today, cyberbullying is on the increase and is affecting more college students for various reasons. The cyberbully can electronically strike almost anyone, anywhere, and at any time with their deliberate harmful actions. Social media sites along with social messaging apps are very accessible, devices that connect to the Internet are plentiful, and free WiFi seems to be everywhere. There are rules, policies, and laws that exist to help protect people from cyberbullying behaviors. Sanctions and penalties placed on a cyberbully are helpful and support prevention efforts. However, cyberbullying victims, witnesses, and bystanders can also help reduce the bully's negative cyber behaviors by taking the following actions:
Become educated and aware of the cyberbullying problem.
Maintain Internet Security settings, protect passwords, and block unwanted messages.
And show disapproval of the cyberbullies' behaviors when observed, and never participate in cyberbullying attacks.
The Internet is a place where millions of people work, learn, or play. If we combine our best prevention efforts, together, we can reduce cyberbullying.
References
(1) Arrington, R. L. (2007). Crime Prevention: The law enforcement officer's practical guide. Sudbury, MA: Jones and Bartlett Publisher.
(2) Betts, L. R. (2016). Cyberbullying: Approaches, Consequences, and Interventions. London: Palgrave Macmillan.
(3) Broll, R. (2016). Collaborative responses to cyberbullying: Preventing and responding to cyberbullying through nodes and clusters. Policing and Society.
(4) Campbell, M., & Bauman, S. (2018). Reducing cyberbullying in schools: International evidence-based best practices. Cambridge, MA: Academic Press.
(5) Cantone, E., Piras, A, P., Vellante, M., Preti, A., Danielsdottir, S., D'Aloja, E.,…Bhugra, D. (2015), Interventions on bullying and cyberbullying in schools: A systematic review. Clinical Practice & Epidemiology in Mental Health.
(6) Chapell, M., Casey, D., De la Cruz, C., Ferrell, J., Forman, J., Lipkin, R.,… Whittaker, S. (2004). Bullying in college by students and teachers. Adolescence.
(7) Chapell, M., S., Hasselman, S. L., Kitchin, T., Lomon, S. N., MacIver, K. W., & Sarullo, P. L. (2006). Bullying in elementary school, high school, and college. Adolescence.
(8) Chisholm, J. F. (2014, Spring). Review of the status of cyberbullying and cyberbullying prevention. Journal of Information Systems Education.
(9) Cyberbullying Research Center (n.d.). Student experiences with reporting cyberbullying.
(10) Dilmac, B. (2009). Psychological needs as a predictor of cyberbullying: A preliminary report on college students. Educational Sciences: Theory and Practice.
(11) Donegan, R. (2012, Spring). Bullying and cyberbullying: History, statistics, law, prevention, and analysis. The Elon Journal of Undergraduate Research in Communications.
(12) Espelage, D., & Hong, J. (2017). Cyberbullying prevention and intervention efforts: Current knowledge and future directions. Canadian Journal of Psychiatry. Revue Canadienne De Psychiatrie.
(13) Finn, J. (2004). A survey of online harassment at a university campus. Journal of Interpersonal Violence.
(14) Gibb, Z. G., & Devereux, P. G. (2014). Who does that anyway? Predictors and personality correlate of cyberbullying in college. Computers in Human Behavior.
(15) Gordon, S. (2018, February 25). What are the effects of cyberbullying?"
(16) Gordon, S. M. (2019). Coping with online flaming and trolling. New York, NY: The Rosen Publishing Group.
(17) Healey, J. (2011). Dealing with bullying. Thirroul, New South Wales, Australia: Spinney Press.
(18) Hinduja, S., & Patchin, J. W. (2016). Lifetime cyberbullying victimization rates. Cyberbullying Research Center.
(19) Johnson, L. D., Haralson, A. Batts, S. Brown, E. Collins, C., Van Buren-Travis, & Spencer, M. (2016). Cyberbullying on social media among college students.
(20) Kowalski, R., Limber, S., & Agatston, P. (2012). Cyberbullying: Bullying in the digital age (2nd ed.). Malden, MA: Wiley-Blackwell.
(21) MacDonald, C. D., & Roberts-Pittman, B. (2010). Cyberbullying among college students: Prevalence and demographic difference. Procedia - Social and Behavioral Sciences, 9, 2003–2009.
(22) National Center for Education Statistics. (NCES, 2018). Back to school statistics.
(23) Patchin, J. W., Schafer, J. A., & Hinduja, S. (2013, June 4). Cyberbullying and sexting: Law Enforcement perceptions. FBI Law Enforcement Bulletin.
(24) Smith, J. A., & Yoon, J. (2013). Cyberbullying presence, extent, & forms in a midwestern post-secondary institution. Information Systems Education Journal, 11, 52-78.
(25) Sobba, K., Paez, R., & Ten Bensel, T. (2017). Perceptions of cyberbullying: An assessment of perceived severity among college students. Techtrends: Linking Research and Practice to Improve Learning a Publication of the Association for Educational Communications & Technology.
(26) Springfield College. (2019). Springfield College student handbook 2018-2019.
(27) Swansea University. (2018, April 19). Young victims of cyberbullying twice as likely to attempt suicide and self-harm, study finds. ScienceDaily.
(28) Walker, C. M., Sockman, B. R., & Koehn, S. (2011). An exploratory study of cyberbullying with undergraduate university students. TechTrends: Linking Research and Practice to Improve Learning.
(29) What is cyberbullying? (2018).
(30) Willard, N. E. (2007). Cyberbullying and Cyberthreats: Responding to the challenge of online social aggression, threats, and distress.  Champaign, IL: Research Press.
(31) State of Wisconsin (2016). 947.0125. Unlawful use of computerized communication systems.