The men's lacrosse team benefits in numerous ways from playing out-of-region competition
Sean Quirk '95 is the associate director of athletics at Endicott College, head coach of the Boston Cannons professional lacrosse team, and a former All-American lacrosse goalie at Springfield College.
He credits his current successes with his experiences at his alma mater.
"I can't say enough about how Springfield College really had an impact on me. I don't know what I would be doing today if I wasn't in the profession. I've been shaped by so many great people at the College," Quirk said.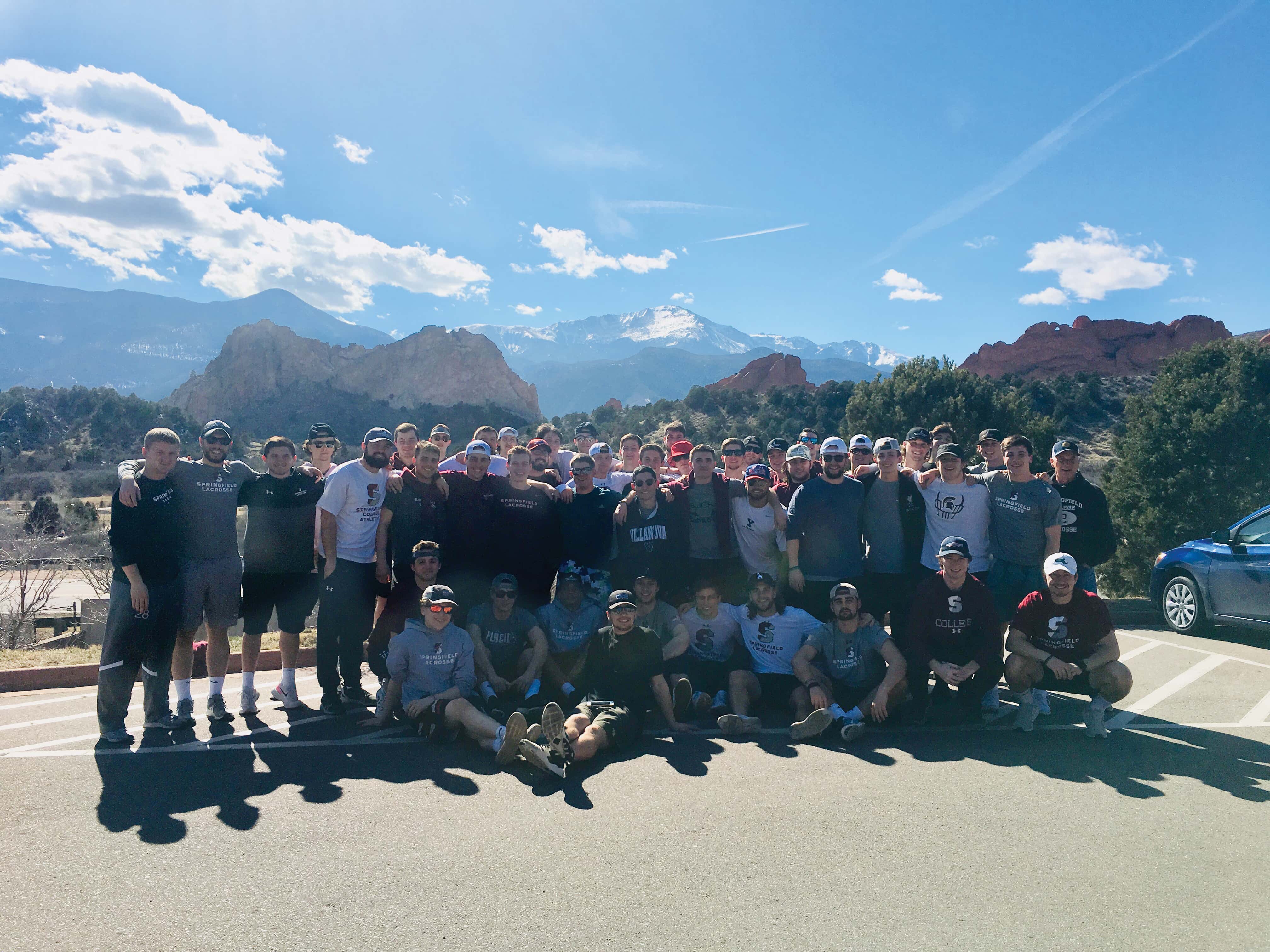 Quirk was fortunate to have such an inspirational head coach in Keith Bugbee, G'84, a coach who had such a positive influence on him. "He basically was a father for me," said Quirk of Bugbee. Quirk also was grateful to have the opportunity travel and play out-of-region competition.Quirk, Bugbee, and the rest of the men's lacrosse team traveled to Colorado Springs, Colo., during one of their spring break trips. They gained valuable experience from playing against quality opponents, but the benefits of the trip extended beyond the playing field.
"Traveling to and from the games with the guys and the coaches, being on the plane, at the hotels, going on hikes…I can't even remember what the score of those games were. It was those relationships, the bonds that you really build during those trips, that were the most memorable," said Quirk.
During the 2019 spring break, the men's lacrosse team made the same trip to Colorado, giving a whole new generation of players the same benefits that Quirk and his teammates received.
"These trips are so important for team bonding. Getting to spend that much time together and practicing and playing quality opponents in a unique environment like Colorado is a great experience for the guys," said Bugbee.
Midfielder Cole Pecora, Class of 2019, said the trip was an incredible experience for him.
"Not only was it great play against teams from other regions like Colorado College and Sewanee, but it was great to experience a different kind of culture out there," he said.
For today's student-athletes, these experiences will continue to shape them for the rest of their lives, making them better athletes today—and even better people in the future.