Charles M. Tipton '52 Alumni College in Exercise Science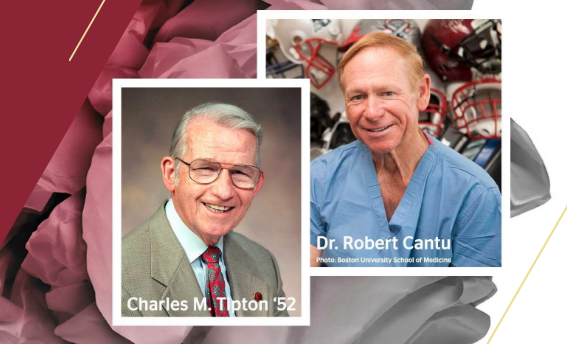 Springfield College will host the inaugural Charles M. Tipton '52 Alumni College in Exercise Science on Friday, Oct. 12, 2018, from 9 a.m. to 4 p.m. Join Springfield College for an important and timely professional development conference on the topic of concussions, featuring Dr. Robert Cantu, a world-renowned expert on the subject.
The daylong event will feature Dr. Cantu as keynote speaker, introduced by Springfield College alumnus Charles M. Tipton '52, a well-respected researcher in exercise physiology. 
The event will also include panel discussions from the perspective athletes, parents, coaches, and athletic trainers, and two concussion-related lectures by Springfield College authorities in the field. Including Dr. Cantu's keynote address, there will be a panel discussion moderated by Charlie Redmond '68, retired dean of the School of Health, Physical Education, and Recreation.
Also Springfield College Professor of Psychology Britt Brewer will present on "Psychological Readiness to Return to Sport after Concussion." Springfield College Dean of the School of Health Sciences and Rehabilitation Studies Brooke Hallowell, PhD, will present on "Cognitive Implications of Concussion."
To register, visit springfield.edu/tipton. CEUs, CMEs, and PDPs will be offered.