Constitution Day at Springfield College 2019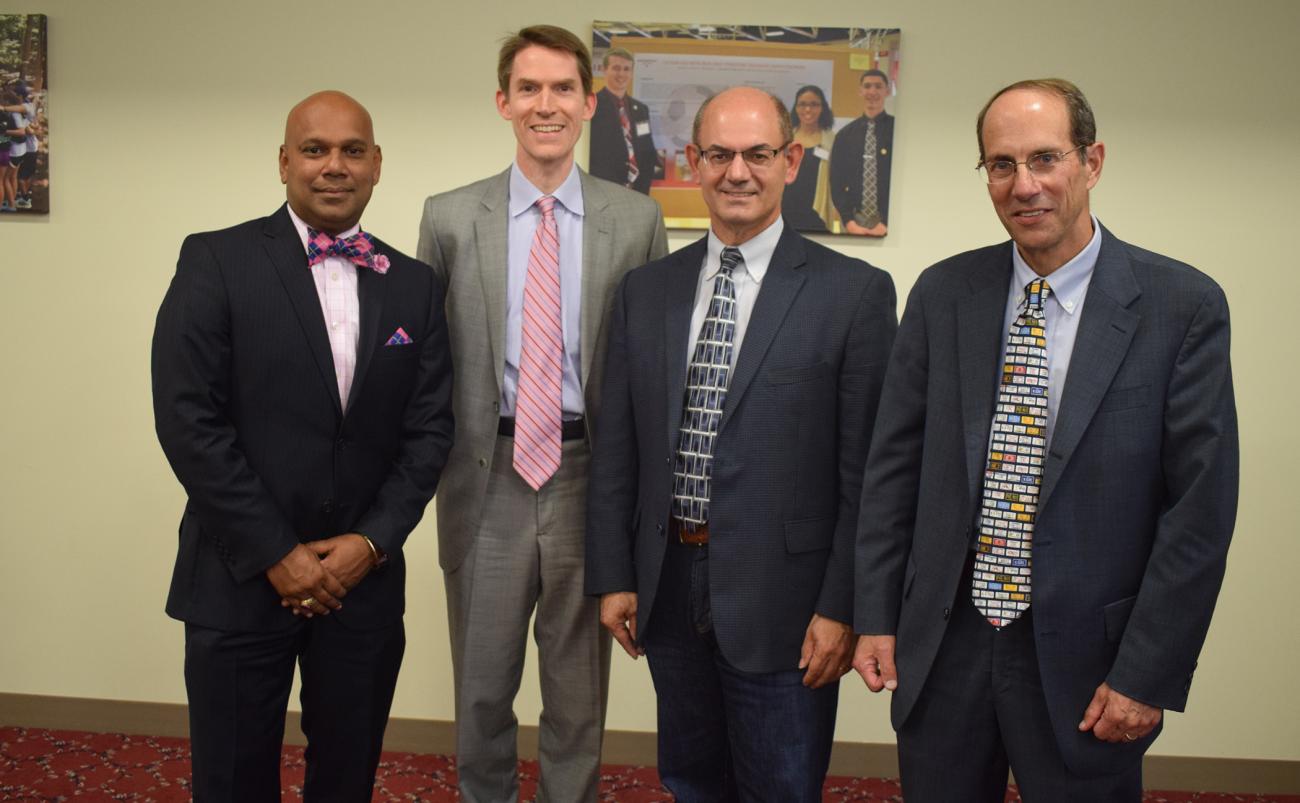 Each year, Springfield College joins colleges and universities across the country in observing Constitution Day. On Sept. 17, 1787, delegates attending the Constitutional Convention in Philadelphia signed the final draft of the United States Constitution after four months of debate, drafting, and revision.  Since 2004, all schools receiving federal funds have observed Constitution Day in some form during the week of Sept. 17.
This year's program, "What the Constitution Means for Your Life and Work," was held on Thursday, Sept. 19, 2019, in the Cleveland E. and Phyllis B. Dodge Room in the Flynn Campus Union.
Three panelists brought their wide-ranging experiences and perspectives about how the U.S. Constitution affects issues of business, civil rights, and criminal justice. 
Springfield College Adjunct Professor of Political Science Stephen Balkaran.
Former Vice President and General Counsel at Pratt & Whitney and at Collins Aerospace (formerly Hamilton Sundstrand) José A. Santos.
Judge Carl J. Schuman, Connecticut Superior Court.
Members of the campus community enjoyed the evening, hosted by Springfield College Professor of History Tom Carty.