Dean Tracey Matthews Selected for National Leadership Development Program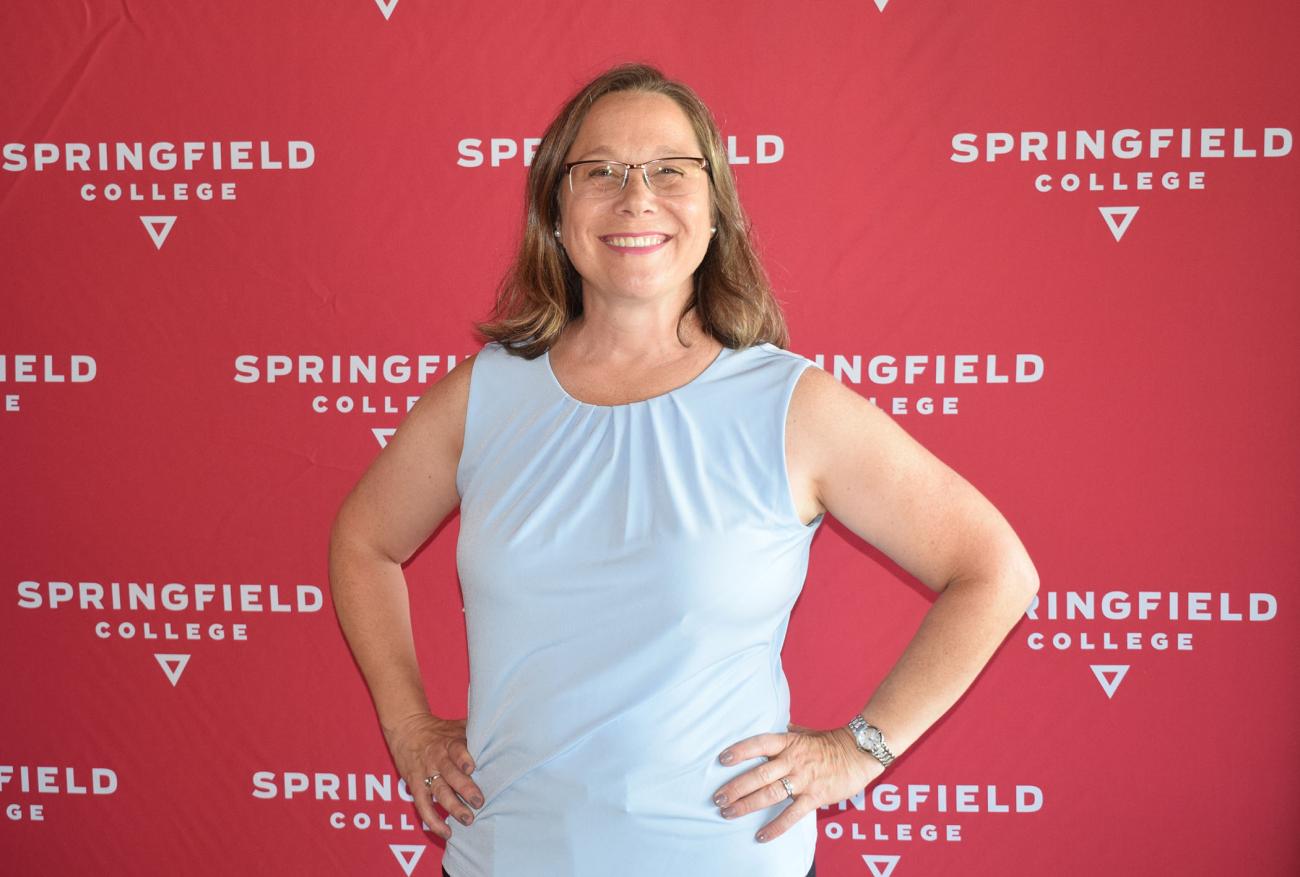 Springfield College is pleased to announce that Springfield College School of Health, Physical Education, and Recreation Dean Tracey Matthews is one of 45 mid-level administrators in higher education nationwide selected by the Council of Independent Colleges (CIC) to participate in the 2018–19 Senior Leadership Academy.
Individuals chosen for the year-long program are administrators in higher education who have been identified by their institutions as having the potential for senior leadership positions in independent colleges or universities. Matthews will participate in an opening seminar in St. Louis, Missouri, November 2-4, 2018, and a closing seminar in Washington, DC, June 20–22, 2019. Matthews also will undertake a mentoring program, work with experts, participate in webinars, and engage in a series of readings and case studies during the academic year.
The Academy is designed to prepare prospective leaders to assume positions as the chief officers in any division—including academic affairs, student affairs, finance, enrollment management, and advancement—in independent higher education.
"Because the generation of senior leaders now on campus is rapidly approaching retirement, the need for able new leaders is significant," said CIC President Richard Ekman. "Competition for the available places in the program was intense, and the review committee found the nomination materials to be most impressive. They (and I) believe that Matthews has the potential for highly effective leadership in a position of senior responsibility on campus."
Matthews was appointed dean of the Springfield College School of Health, Physical Education, and Recreation in 2014. Prior to her current role as dean, Matthews served as a faculty member at Springfield College starting in 2002, and she also served six years as chair for the Springfield College Department of Exercise Science and Sport Studies.
Matthews earned a doctor of physical educational degree from Springfield College in 1997, and received a master of science degree in physical education from the College in 1995.
 "I am absolutely thrilled to participate in the Senior Leadership Academy," said Matthews.  "I look forward to the opportunity to help showcase Springfield College, and guide the School forward and build on its enduring success made possible by our passionate students and alumni, our dedicated faculty, and the leadership of the College's administration. It is an honor and privilege to serve as dean, and I look forward to opportunities and challenges that lie ahead."
A native of Putnam, Conn., Matthews now resides in Feeding Hills, Mass., with her husband Lee and daughter Emma.
Sixty-one percent of participants in the first Senior Leadership Academy cohort (2010–2011) have advanced in their careers, and 28 percent of all participants in SLA thus far have earned more advanced positions. "These indicators suggest that CIC is helping to meet the leadership needs of higher education by offering highly effective leadership development programs for modest fees to member institutions," Ekman said.
The Academy is co-sponsored by CIC, the American Academic Leadership Institute (AALI), and Academic Search, Inc. Linda M. Bleicken, president of AALI, will direct the program. For more information about the Senior Leadership Academy, visit www.cic.edu/SeniorLeadershipAcademy.
Springfield College is a private, coeducational institution founded in 1885. Nearly 5,000 students, including 2,500 full-time undergraduate students, study at its main campus in Springfield, Mass., and at its regional campuses across the country. Springfield College inspires students through the guiding principles of its Humanics philosophy – educating in spirit, mind, and body for leadership in service to others.
The Council of Independent Colleges (CIC) is an association of 770 nonprofit independent colleges and universities, state-based councils of independent colleges, and other higher education affiliates, that works to support college and university leadership, advance institutional excellence, and enhance public understanding of independent higher education's contributions to society. CIC is the major national organization that focuses on services to leaders of independent colleges and universities and state-based councils. CIC offers conferences, seminars, publications, and other programs and services that help institutions improve educational quality, administrative and financial performance, student outcomes, and institutional visibility. It conducts the largest annual conferences of college and university presidents and of chief academic officers in the United States. Founded in 1956, CIC is headquartered at One Dupont Circle in Washington, DC. For more information, visit www.cic.edu.
Headquartered in Washington, DC, the American Academic Leadership Institute (AALI) is committed to the broad development and support of leadership in higher education by creating and implementing programs and other forms of assistance that enable academic leaders in various administrative positions to be successful in their roles and to advance to higher positions of responsibility. AALI prepares leaders for private and public higher education through programs operated in partnership with CIC and AASCU. The Becoming a Provost Academy, with AASCU, and the Senior Leadership Academy, with CIC, prepare mid-level administrators for vice presidencies. The Executive Leadership Academy, conducted with both AASCU and CIC, prepares vice presidents for presidencies. AALI is supported by Academic Search, Inc.
Academic Search, Inc. is an executive search firm dedicated to serving higher education institutions and related organizations and is the only search firm in the nation with a formal relationship to a premier leadership development program. Based in Washington, DC, it is the wholly owned subsidiary of the American Academic Leadership Institute (AALI). This relationship strengthens the ongoing commitment by Academic Search to leadership development as well as the identification of outstanding candidates for positions. Academic Search provides substantial financial support to CIC's signature leadership programs, including the Executive Leadership Academy and Senior Leadership Academy, through grants by AALI.