Education and Leadership Luncheon 2018 Keynote Speaker Announced
Class of 2018 Naismith Memorial Basketball Hall of Fame Member Grant Hill to Visit Springfield College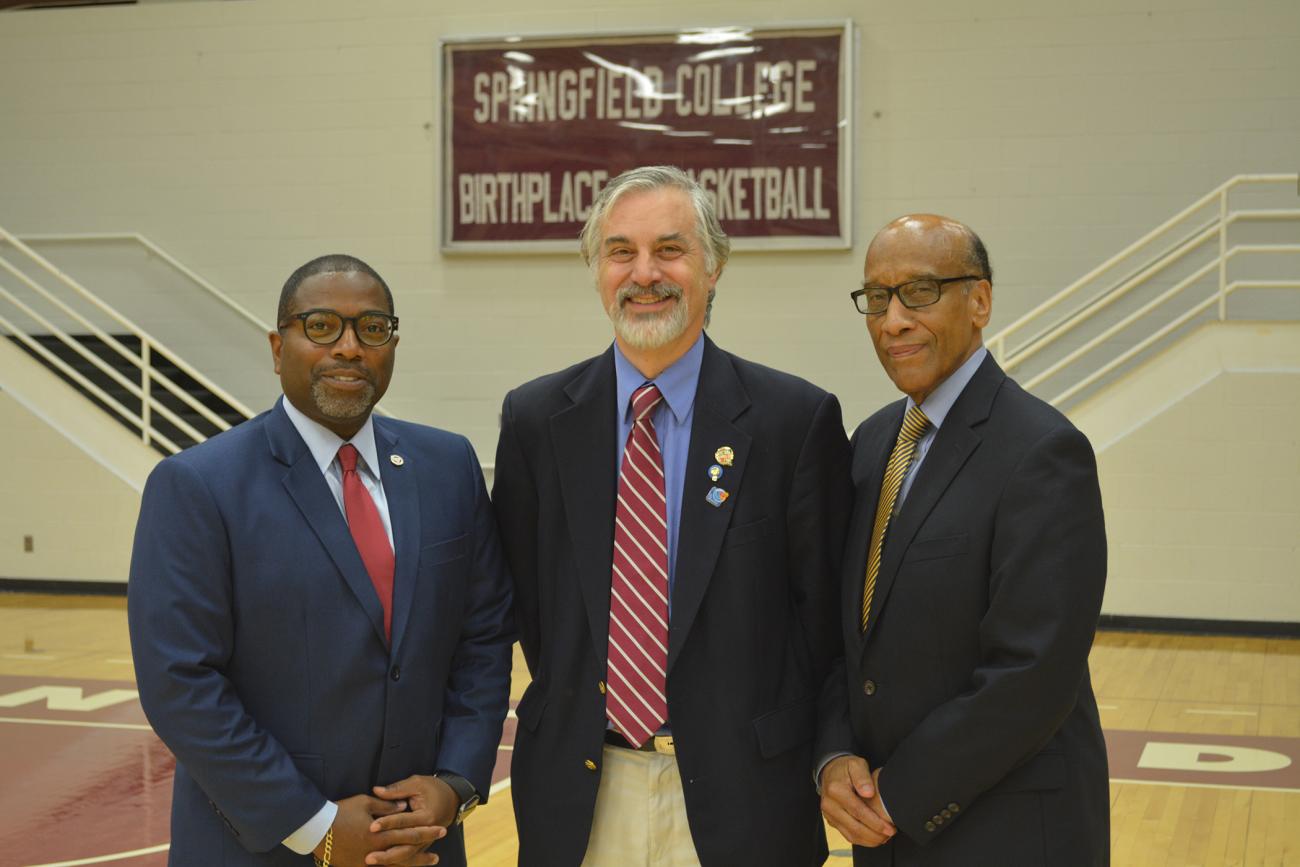 Springfield College, the Naismith Memorial Basketball Hall of Fame, and the Beta Sigma Boulé chapter of the Sigma Pi Phi fraternity announced that Class of 2018 Naismith Memorial Basketball Hall of Fame member Grant Hill will be the keynote speaker for the 3rd annual Education and Leadership Luncheon at Springfield College on Friday, Sept. 7, from 11:30 a.m. to 1:30 p.m.
As part of the 2018 Naismith Memorial Basketball Hall of Fame enshrinement weekend festivities, the Education and Leadership Luncheon gives more than 75 Springfield area high school students the opportunity to listen to Hill speak, ask questions, and engage with representatives of Springfield College, the Beta Sigma Boulé, and Basketball Hall of Fame.
Hill came to national attention during an historic career at Duke University where he helped lead the Blue Devils to national titles in 1991 and 1992. A consensus first-team All-America selection and ACC player of the year in 1994, he was the third player taken in the 1994 NBA draft and he went on to a 19-year career in the league including seven All-Star appearances and NBA co-rookie of the year honors in 1995.  Overcoming numerous injuries and challenges, he is also known for his strength of character and philanthropic work earning the NBA sportsmanship award three times and the Mannie Jackson Basketball's Human Spirit Award.
Keynote speakers at previous Education and Leadership Luncheons have included Basketball Hall of Fame inductees, Shaquille O'Neal (2016), Rebecca Lobo (2017), and Mannie Jackson (2017).