Future Y Professionals at Springfield College to Benefit from Harold C. Smith Fund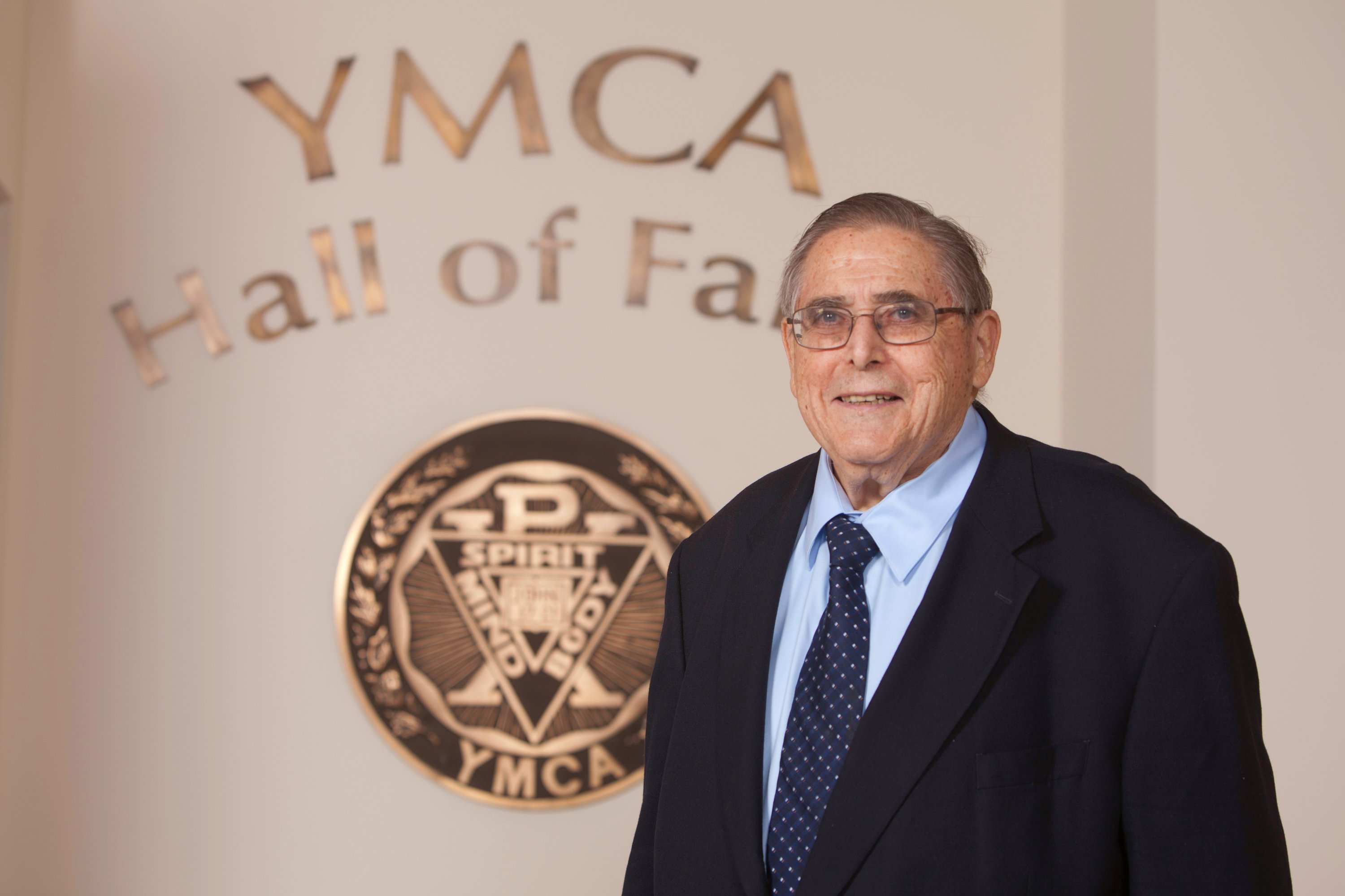 SPRINGFIELD, Mass. – Individuals interested in YMCA careers now have an additional resource at Springfield College, which is a designated premier leadership development center for the YMCA of the USA. The Harold C. Smith YMCA Career Development Fund has been established to support career development activities of the Office of YMCA Relations at Springfield College. This fund was established with a gift made by long-time college trustee Harold C. Smith.
"Harold Smith is a strong advocate for the mission and values of Springfield College and the YMCA," said Springfield College President Richard B. Flynn. "His generosity will help broaden the academic, professional development, and networking opportunities for our students pursuing a career in the Y movement."
"My goal is to enhance the already strong relationship between Springfield College and the YMCA," said Smith. "This relationship is more than 125 years old, and the shared mission and values of the two institutions make Springfield College a top choice to educate Y-career-minded students. I am proud of my long affiliation with such wonderful organizations as Springfield College and the Y."
The Harold C. Smith YMCA Career Development Fund supports several areas of Y programming at Springfield College, including defraying costs for students to attend regional and national YMCA conferences and potential employment trips. The fund also will allow regional YMCAs to bring high school students to Springfield College to learn about the College's YMCA professional studies program.
"Never has there been a stronger need to help support the pipeline of future YMCA career professionals who are cause driven and inspired to serve the YMCA movement," said Springfield College Director of YMCA Relations Harry Rock. "We are indebted to Harold for his support."
"We are blessed to have Harry Rock leading the charge for our YMCA Relations program," Flynn said. "Harry is so skilled in the recruitment and training of future Y leaders, and Harold's gift will allow him to become even more creative in this area."
Smith has been a valued member of the Springfield College Board of Trustees for almost three decades, including exemplary service as chair of the board's investment committee and as a member of the executive committee. He was awarded an honorary degree in Humanics from Springfield College in 1998. He began his career with the YMCA Retirement Fund in 1958, eventually becoming president and chief investment officer in 1983. During the 17 years of his leadership, the fund experienced growth in both membership and assets. In 2001, he was enshrined in the YMCA Hall of Fame, which is located at Springfield College. In 2012, Springfield College dedicated its YMCA Multipurpose Room in Smith's honor.