Grand Opening of Deaf Community Home at Springfield College
Facility Fills Void in the Community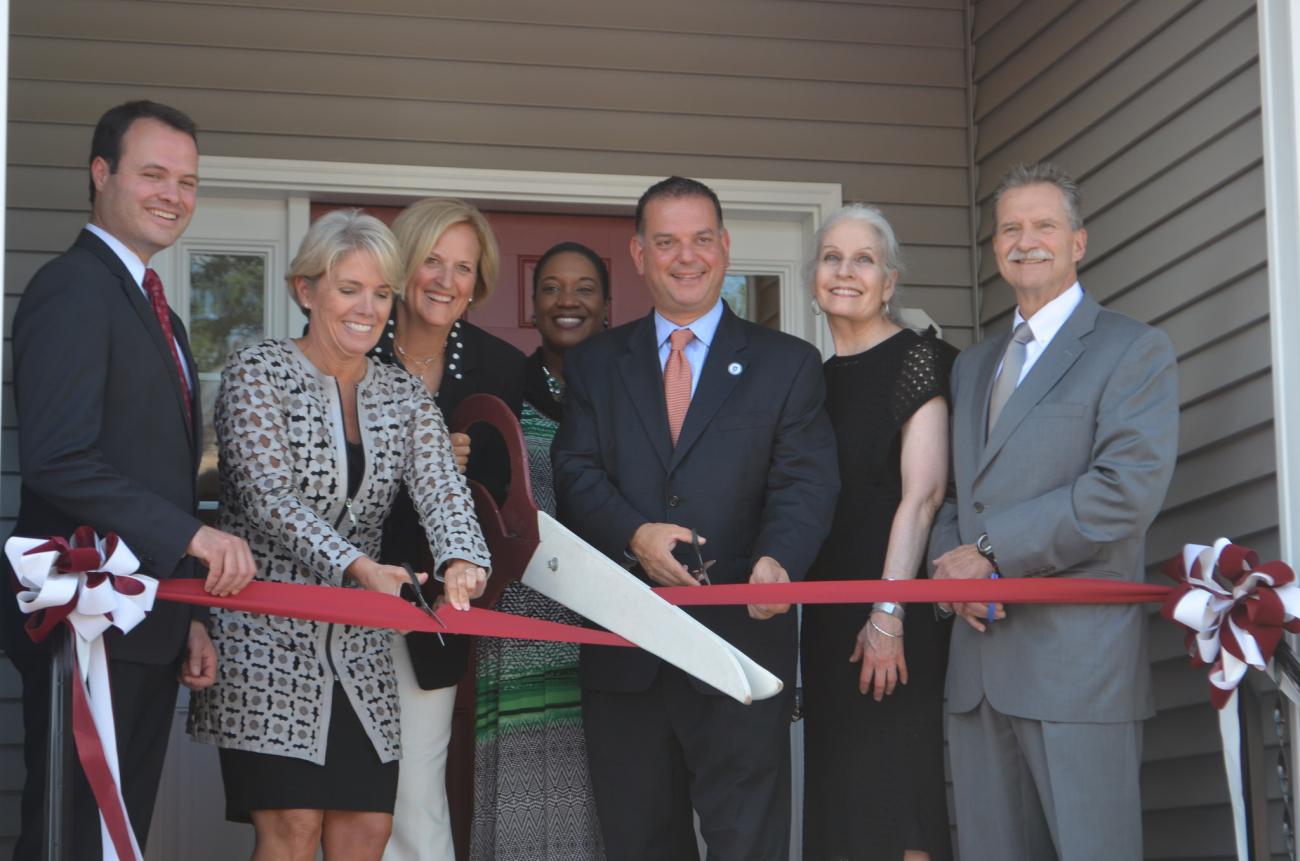 The Deaf Community Home at Springfield College, located at 35 Colchester Street, celebrated its grand opening on Friday, August 19, with a special ribbon cutting ceremony featuring project participants.
The ribbon cutting ceremony featured Springfield College President Mary-Beth Cooper; CEO and President of the Center for Human Development Jim Goodwin; Massachusetts State Senator Eric Lesser; State Representative Angelo Puppolo; Massachusetts Commission for the Deaf and Hard of Hearing Commissioner Heidi Reed or Deputy Commissioner Patricia Ford; Department of Developmental Services Commissioner Elin Howe or Deputy Commissioner Larry Tummino; and Co-founder and Project Leader of the Springfield College Deaf Group Home Collaboration Betsy Davison.
Through a partnership with Springfield College and the Center for Human Development, the home will fill a void in the community by offering much-needed services to this underserved population. At the home, deaf individuals with intellectual disabilities will engage in services, socialization, employment, recreation, and leisure activities.