Linda Griffin Presents A Tactical Games Approach to Teaching and Learning Sport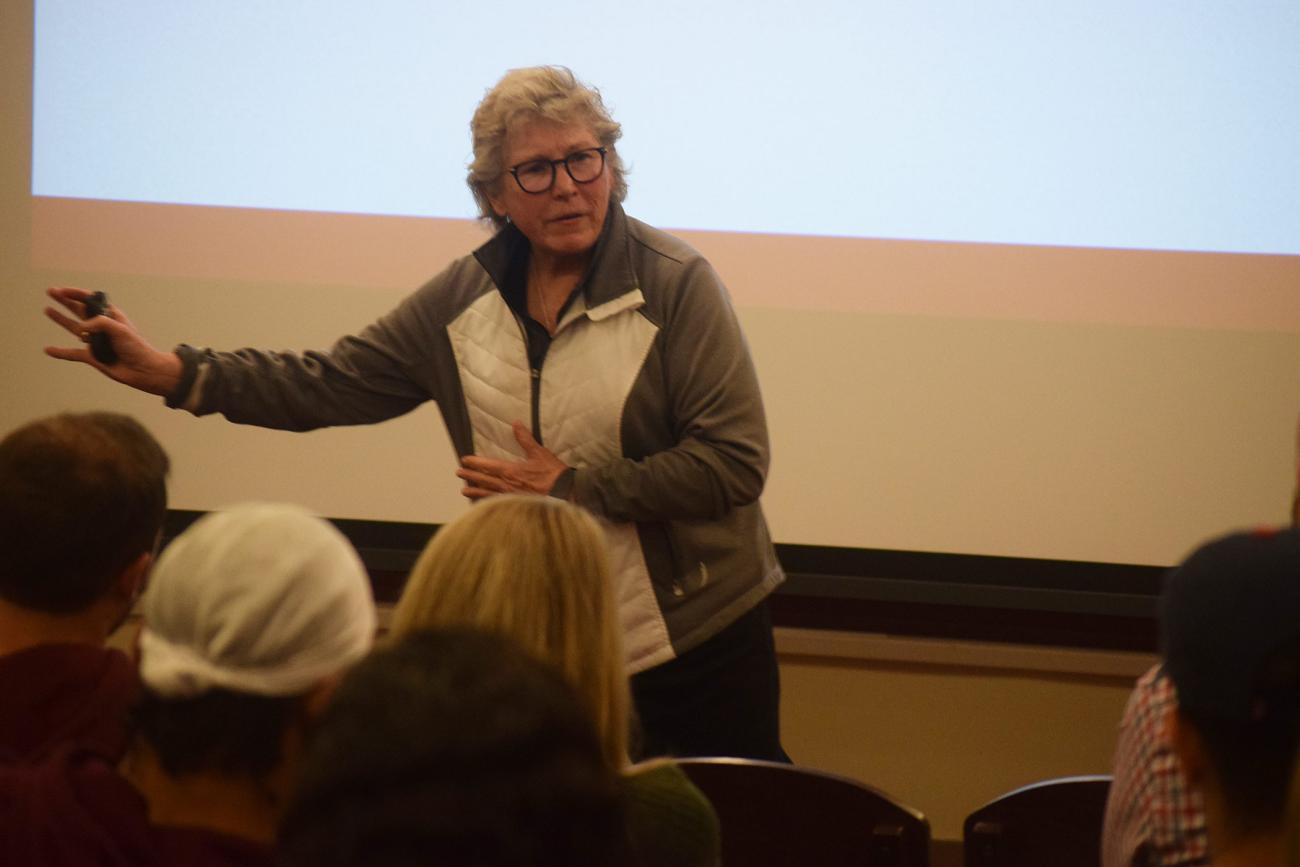 On Monday, December 9, 2019, Springfield College welcomed University of Massachusetts, Amherst Professor of Sport Pedagogy Linda Griffin to campus. Griffin presented, "A Tactical Games Approach to Teaching and Learning Sport: Reflections and Advice," in the Cleveland E. and Phyllis B. Dodge Room in the Flynn Campus Union.
Griffin highlighted the Teaching Games for Understanding (TGFU) model and how students learn best if they understand what to do before they understand how to do it.
In this presentation, Griffin shared her beliefs about sport as content in physical education and her games teaching and learning journey. She also provided an overview of the major features of a tactical approach, as well as an overview of the key pedagogical principles of the approach. In addition, Griffin offered her reflections and advice for implementing this pedagogical approach.
For the past 28 years, Griffin's areas of research and scholarly interests have focused on games-centered approach to teaching and learning sports related games. She has co-authored renowned books such as Teaching Games for Understanding: Theory, Research, and Practice and Teaching Sport Concepts and Skills: A Tactical Approach for Ages 7 to 18.
Springfield College is an independent, nonprofit, coeducational institution founded in 1885. Approximately 4,100 students, including 2,500 full-time undergraduate students, study at its main campus in Springfield, Mass., and at its regional campuses across the country. Springfield College inspires students through the guiding principles of its Humanics philosophy – educating in spirit, mind, and body for leadership in service to others.