Massachusetts Department of Elementary and Secondary Education Recognizes Three Springfield College Graduates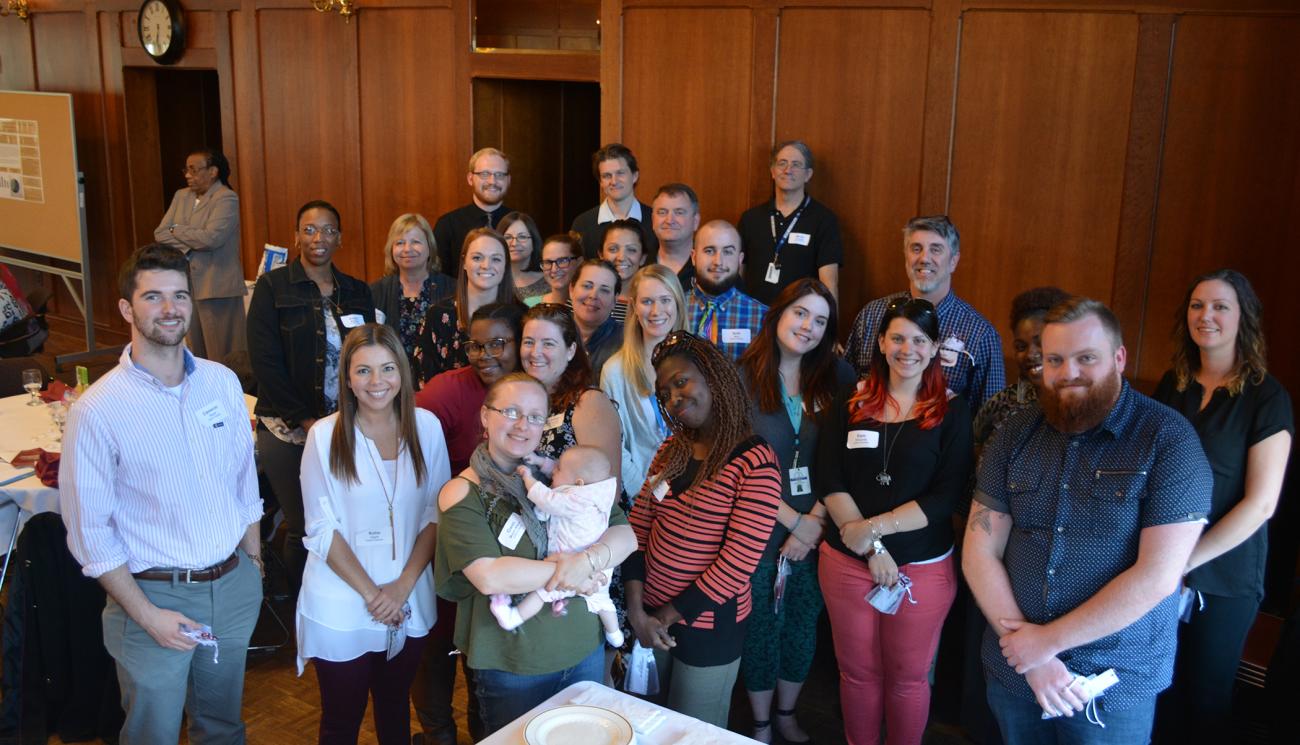 The Massachusetts Department of Elementary and Secondary Education recently recognized three Springfield College graduates as InSPIRED Fellows and aMAzing Educators for their work as in-service professionals working to increase the racial and ethnic diversity of the teaching force.
Of the nine Fellows recognized in Western Massachusetts, three represent Springfield College graduate programs. Representing the Springfield College S-cubed Working Teachers Program are Natasha Polite, M.Ed., 2017 and Shelby Sharpe, PhD in 2009 and Teaching License earned in 2015. Sandra Olan-Martell, M.Ed., 2011, graduated from the Springfield College School Counseling Program.
The Fellows are deeply committed to increasing the diversity of the teaching workforce through mentorship and individual conversations about what it means to be a teacher in the Commonwealth. Fellows are experienced educators who also understand the value of identity and can empathize with the experiences of individuals from underrepresented ethnic and racial backgrounds.
Polite is currently an educator at the Springfield Public Day Middle School in Springfield with a focus on Mathematics and Science. "Each student leaves their own individual imprint in my life and confirms my need to remain an educator," said Polite. "My students understand I push them to be the best they can be, and I am proud to be their teacher."
Sharpe teaches Algebra 2 and AP Statistics at Springfield Central High School. "I value the opportunity to educate students on the many possible career paths that are available," added Sharpe. "I don't take lightly the opportunity to be a role model for students and to encourage, advise, and mentor them as they pursue their high school diploma."
Olan-Martell serves as a School Counselor at the Roger L. Putnam Vocational and Technical Academy in Springfield. "As a counselor, I have the privilege to be a mentor and facilitate the path to success. My major satisfaction is to see my students grow academically and professionally. Their success is my success."
Springfield College is an independent, nonprofit, coeducational institution founded in 1885. Nearly 5,000 students, including 2,500 full-time undergraduate students, study at its main campus in Springfield, Mass., and at its regional campuses across the country. Springfield College inspires students through the guiding principles of its Humanics philosophy – educating in spirit, mind, and body for leadership in service to others.