Message to the Community on the Passing of S. Prestley Blake H'82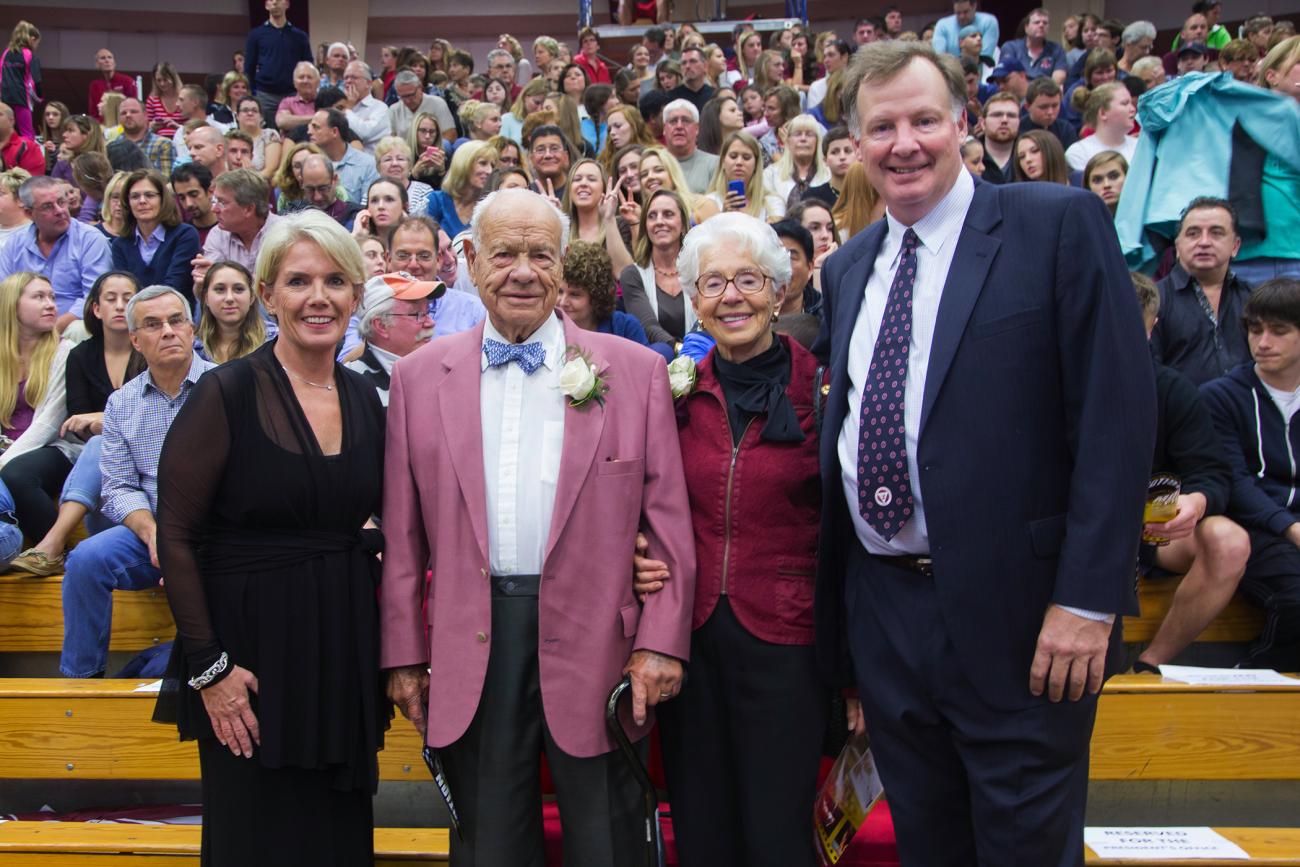 We learned this morning of the passing of S. Prestley Blake, H'82. A longtime contributor to Springfield College and co-founder of Friendly's Ice Cream, Pres passed away yesterday at the age of 106. We extend our heartfelt condolences to his family, friends, and loved ones, especially his dear wife and our friend, Helen Davis Blake, G'67, H'09, who has supported and served the College in numerous ways.Helen was the co-chair of Leadership for the 21st Century: The Campaign for Springfield College and is honorary chair of our to-be-announced Advancing Humanics campaign. Helen was a member of the College's Board of Trustees for 20 years where she served as Vice-Chair (2006-2009), Secretary (2006-2006), and is presently a Trustee Emerita. She also served as a corporator from 1984-1990. In 2009, Helen received an honorary degree from Springfield College and is a Tarbell Medallion recipient. In 2015, Helen was the first-ever recipient of the President's Philanthropy Award, which I was honored to give.

Pres was a humanitarian who lived our Humanics philosophy. As a result of his good fortune, he was dedicated in giving back to his community and education was among his top philanthropic priorities. The generosity of the Blakes is visible on college campuses throughout our area, and especially at Springfield College. One of their more recent contributions was in 2006, when a $2 million donation was made to rename the former Wilbraham Hall as Herbert P. Blake Hall, in honor of Pres's late father.
In September of 1973, Pres was a major contributor towards the College's Physical Education (PE) Complex, which included the naming of Blake Field. A plaque citing his devotion to the Springfield community and his concern for Springfield's education is appropriately displayed there. Blake Field, including the quarter-mile running track with six lanes of synthetic surface material, as well as facilities for jumping, vaulting, discus throw, javelin and shot put throw continues to be used today for intercollegiate sports, classes, and intramural activities. The track is regularly used by the local Springfield community for exercise and recreation.
Pres loved the Home Show, known formally as the Gymnastics Exhibition Show, that is part of Homecoming Weekend. In October of 2014, Blake celebrated his 100th birthday at the Home Show where our campus community, from students, staff, and faculty, to alumni and friends, displayed their affection and devotion to Pres and to the Blake family. The moment was captured with this special video created by one of our students at the time.
We cannot express the sadness we feel at this time. Personally, I will always remember Pres as a kind man, a good friend, and one who was always so full of energy.
Pres's legacy will always live on at Springfield College and I am so very honored to have worked with him on many projects, both at Springfield College and in our community. The Blake family and their generous spirit will always have a special place in our hearts at Springfield College. Rest In Peace, Pres.
Sincerely,
Mary-Beth Cooper, PhD, DM
Springfield College President