Office of Inclusion and Community Engagement Leads Spring Break Trip to Washington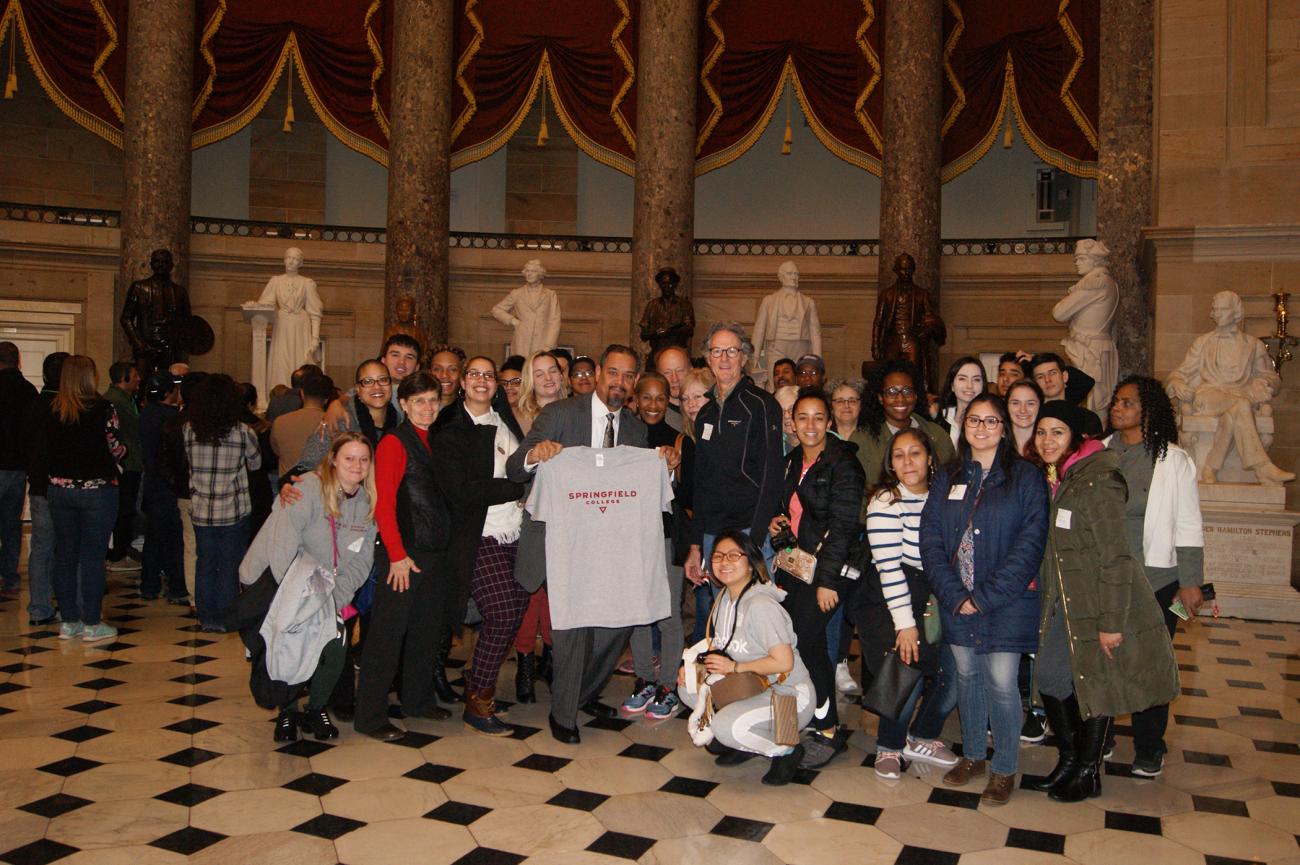 The Springfield College Office of Inclusion and Community Engagement sponsored a mini spring break trip to Washington, D.C. from March 11 through 13.
Led by Vice President for Inclusion and Community Engagement Calvin Hill and Communications/Sports Journalism Professor Martin Dobrow, the trip was open to the Springfield College campus community and included traditional undergraduate students, and students from the Springfield College School of Professional and Continuing Studies. Springfield College trustees, alumni, faculty and staff members also joined this unique learning experience.
Upon arrival, the group headed to the United States Holocaust Memorial Museum and then took in some sights at the National Mall and Memorial Parks. While at the Mall, the group was able to see the White House, Lincoln Memorial, Martin Luther King Jr. Memorial, and the Washington Monument. 
The following day was dedicated to visiting the Smithsonian National Museum of African American History and Culture. Rounding out the visit was a tour of the United States Capitol and a quick stop at the National Portrait Gallery, Smithsonian Institution to get a glimpse of the most recent presidential portraits.