Physical Therapy Students Assist at 2019 Massachusetts Senior Games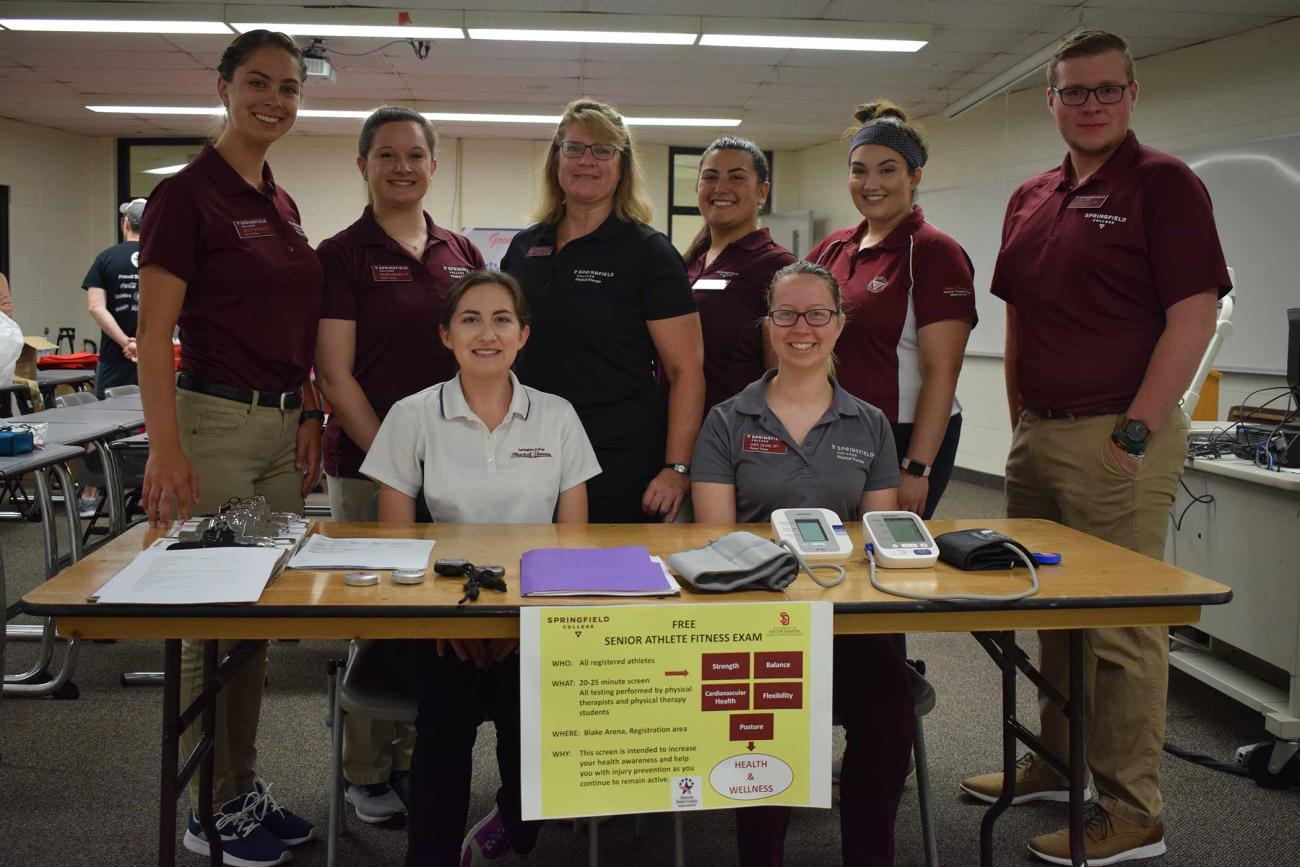 Senior athletes recently made their way to the Springfield College campus for the annual Massachusetts Senior Games. Some athletes had an extra event for the sixth year in a row thanks to the Springfield College Department of Physical Therapy. Springfield College faculty member and geriatric clinical specialist, Kimberly Nowakowski, brought Springfield College Doctor of Physical Therapy students and physical therapy alumni to assist in providing the Senior Athlete Fitness Exam (SAFE) during the event.
The SAFE specifically aims to test seniors who are involved in sports. It tests the athlete's strength, flexibility, balance, mobility, posture and cardiovascular risk factors. SAFE was created by Becca Jordre, a physical therapist and geriatric clinical specialist from the University of South Dakota, who has been testing senior athletes at state and national Senior Games events.
A unique aspect of providing the SAFE is the regular involvement of student physical therapists. "It is a perfect service-learning activity that allows students to see the level of physical ability that can be maintained with aging when individuals stay active," said Nowakowski.
Springfield College Doctor of Physical Therapy student volunteers who participated in the SAFE included five graduate students representing all three cohorts in the Doctor of Physical Therapy Program. Alumni included recent graduate, Becky Costa, DPT'19, and Erin Carpenter, DPT'16, who is a physical therapist at Shriners Hospital for Children in Springfield, Mass.