Physician Assistant Program Class of 2019 Certificate Ceremony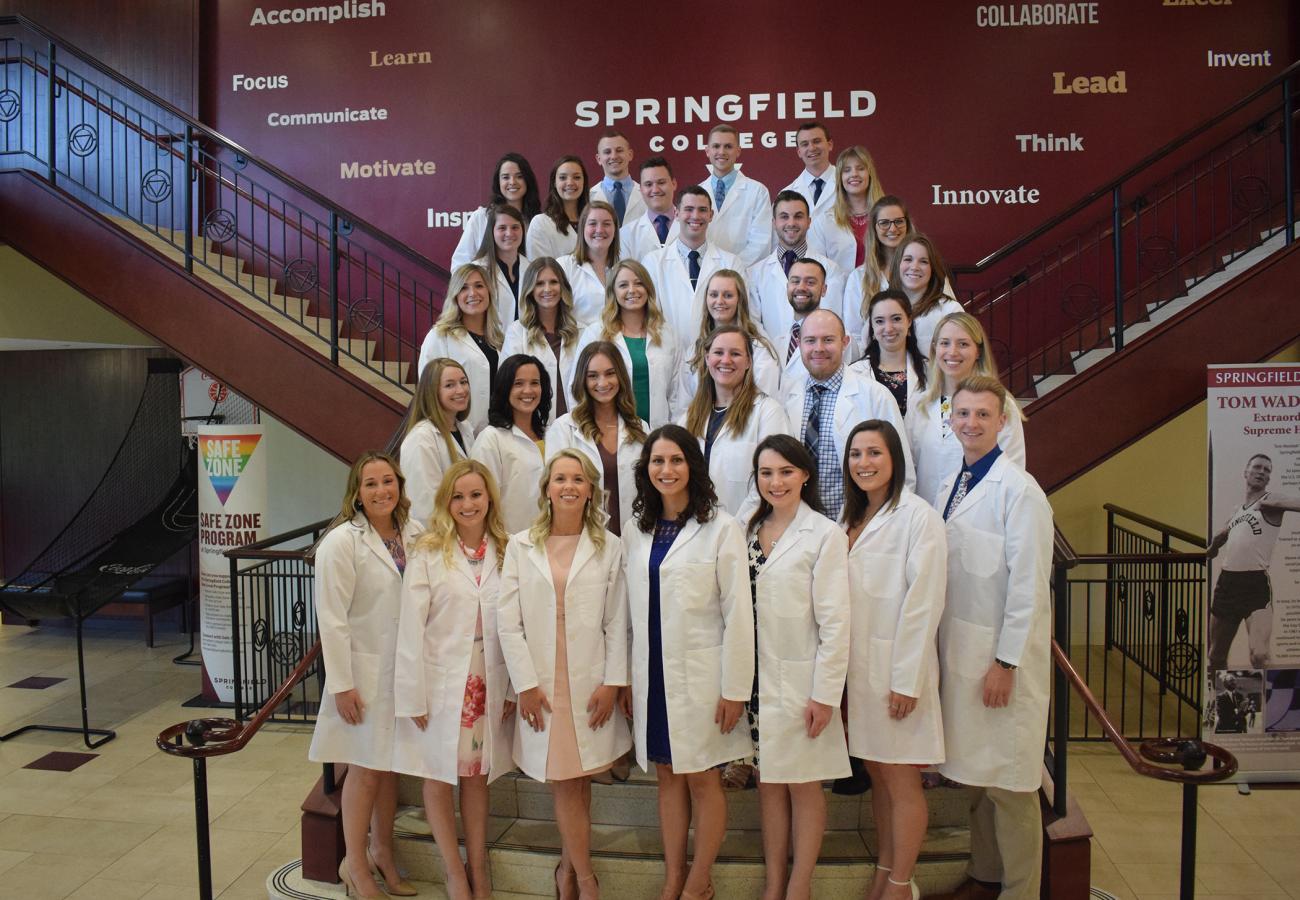 The Springfield College Physician Assistant Program hosted its Class of 2019 Certificate Ceremony on Friday, May 17 in the Fuller Arts Center. The ceremony recognizes the graduating members of the Physician Assistant program who have completed their required studies during the last six years and are set to be licensed physician assistants in the medical field.
As part of the ceremony, Kiran C. Raju, DO was the keynote speaker, followed by the presentation of awards including: the Outstanding Lecturer Award presented to Jeffrey J. Ochs, MD; the Outstanding Preceptor Award going to Jamie Moore, MS, PA-C; and the Outstanding Clinical Site presented to Hartford Hospital Emergency Department.
Physician Assistant Class of 2019
Alec Beaulieu
Paige Biolo
Kevin Broems
Christopher Caissie
Christopher Clark
Nicole A. Dietzel
Nicholas B. Fielding
Katherine Figella
Paul Fionte
Hailey Fitzgerald
Trevor B. Fleischmann
Alyssa Fleurent
Jordyn S. Gallant
Kelsey Gross*
Caitlin Hagedorn*
Taylor M. Lockrow
Emily Logan
Kayla Lusnia
Molly Mable
Kayla E. McCarthy*
Chelsea Merritt
Kaelly A. Miller*
Brie E. Noelte
Abigail Osborne
Jamie Raccosta
Mark Ryan
Matthew Ryan
Stephanie Striglio
Sarah Vacca
Justyna Wos
Ashley Wright
Mikayla Wysocki
*Inductees to the Pi Alpha Society