Professor of English Leads Students to London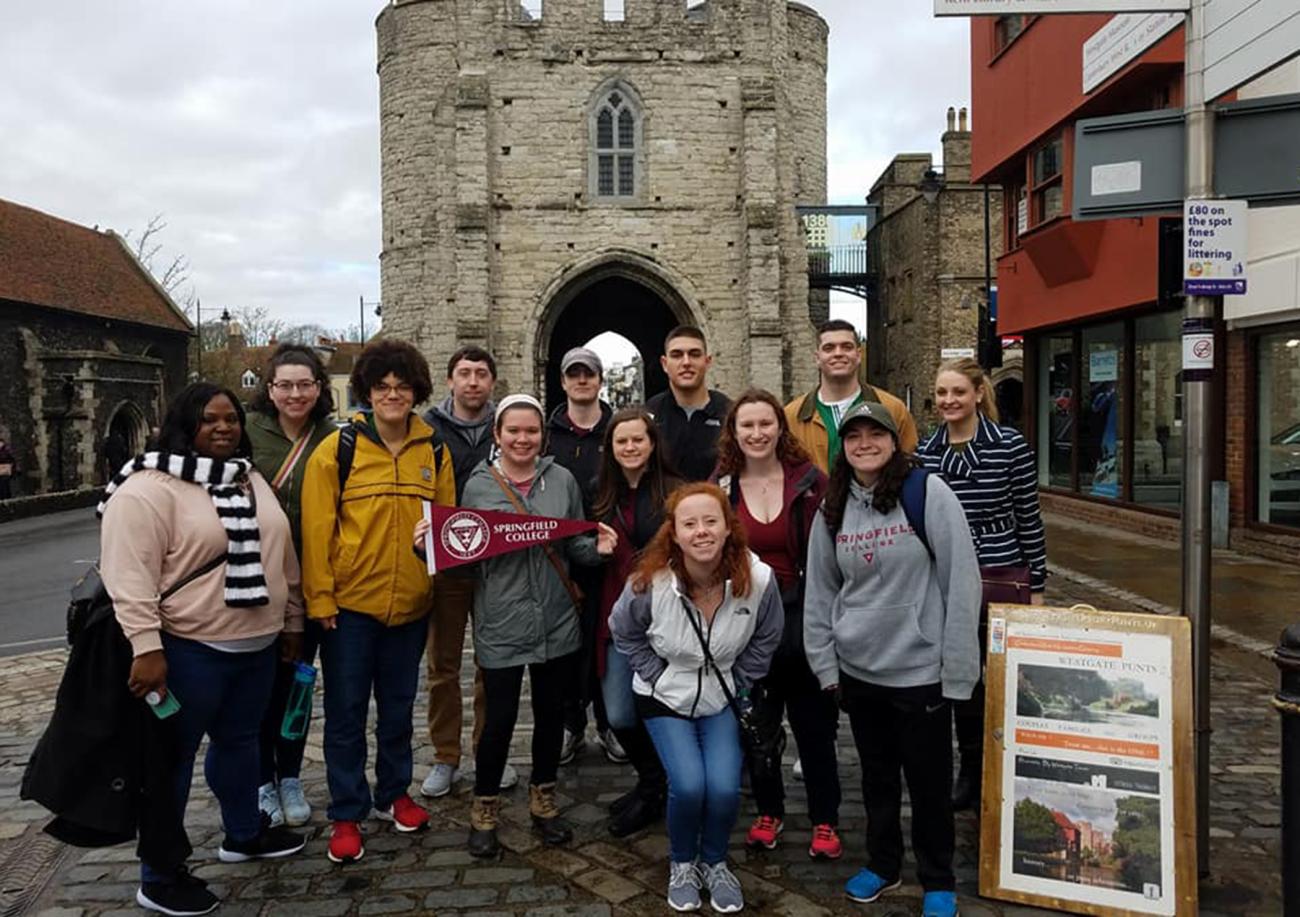 Led by Springfield College Professor of English Rebecca Lartigue,13 students traveled to London, Canterbury, and Stratford-upon-Avon during spring break. Five of the students on the trip are taking British Literature 1 or Shakespeare and have been studying literary works from the 10th through 17th centuries.
The group focused on sights from medieval and Renaissance England, including the Tower of London, the reconstructed Globe Theatre and Golden Hinde(Renaissance-era ship), and the resting places of kings, queens, and poets in Westminster Abbey.