Raymond A. Jordan to Receive Honorary Doctor of Humanics Degree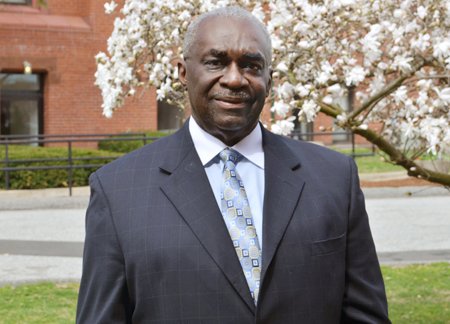 SPRINGFIELD, Mass. – Raymond A. Jordan, representative for the 12th Hampden District in the Massachusetts General Court, the state legislature of the Commonwealth, for 20 years, will receive an honorary doctor of humanics degree from Springfield College during undergraduate commencement ceremonies on Sun., May 19, at 9:30 a.m., at the MassMutual Center in Springfield.
Founder and principal of Jordan Consulting and Communications, LLC, and a lifelong resident of Springfield, Jordan has more than 40 years of experience in state and federal government.  Starting in 1974 as a state representative, Jordan chaired the House Committee on Housing and Urban Development and the House Committee on Counties. Additionally, he was the vice chairman of the House Committees on Energy and Ethics.
In 1996, Jordan became the senior community builder-state coordinator for the U.S. Department of Housing and Urban Development, Connecticut state office, a position held until 2002.  Jordan also served as the department's special project officer for the New England region.
He was chairman of the Connecticut Federal Executive Association in 2001, and founded the Academics, Athletics and Arts Achievement Association, also known as the 5A Program, which is an organization that provides positive solutions to detrimental social issues affecting young people.
Springfield College has historically awarded honorary degrees to a few outstanding individuals who, by their character and accomplishments, personify the Springfield College mission of educating students in spirit, mind and body for leadership in service to others.  Jordan has also received honorary degrees from Westfield State University and American International College.
U.S. Senator Elizabeth Warren (D-Massachusetts) will deliver the commencement address at the undergraduate ceremony on Sunday morning and, along with Jordan, will receive an honorary degree.  Marian L. Heard, a well-known community leader, will deliver the address at the graduate commencement and receive an honorary degree on Sat., May 18, at 9:30 a.m., at Naismith Green, on the Springfield College campus.