Rehabilitation Counseling Graduate Student Published in NARACES Gazette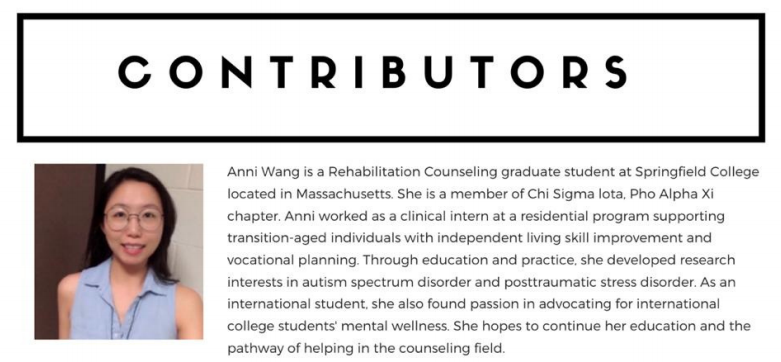 Springfield College graduate student in Rehabilitation Counseling, Anni Wang, recently wrote a story about being an Asian international student in the time of COVID-19, and was published in the North Atlantic Region Association for Counselor Education and Supervision student newsletter. 
Wang has worked as a clinical intern at a residential program supporting transition-aged individuals with independent living skill improvement and vocational planning. Through education and practice, she has developed research interests in autism spectrum disorder and post-traumatic stress disorder.
As an international student, she also has found passion in advocating for international college students' mental wellness. She hopes to continue her education and the pathway of helping in the counseling field.    
Click here to view Wang's article.