Sport Management and Recreation Graduate Program Presents Forum on eSports in the College Setting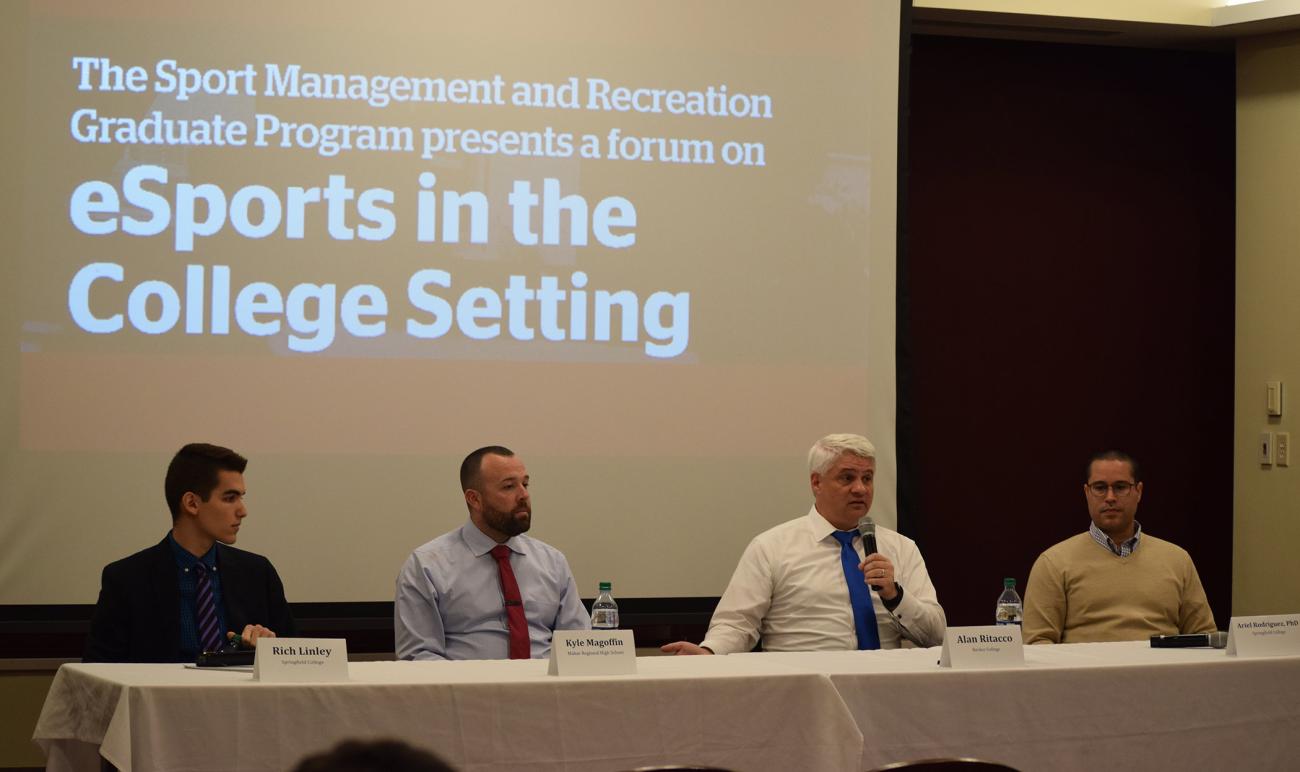 Sponsored by the Springfield College Sport Management and Recreation Graduate Program, a forum about eSports in the college setting was presented on Wednesday, November 20, in the Cleveland E. and Phyllis B. Dodge Room in the Flynn Campus Union.
A discussion on the fast growing phenomenon in the world of competitive video gaming, this forum consisted of four panelists examining how eSports can be integrated in the college setting.
Panelists included Rich Linley, a Springfield College Sport Management student, Kyle Magoffin, an administrator and coach at Mahar Regional High School, Alan Ritacco, the dean of the School of Design and Technology at Becker College, and Ariel Rodriguez, the program director of recreation management at Springfield College.
In this presentation, panelists explored what colleges and universities have done to help grow and learn about the emerging eSports market, which is set to surpass all professional sports in viewership by 2021.
Learn More About Sport Management and Recreation at Springfield College