Springfield College 1968 Undefeated Soccer Team Coming Back for Reunion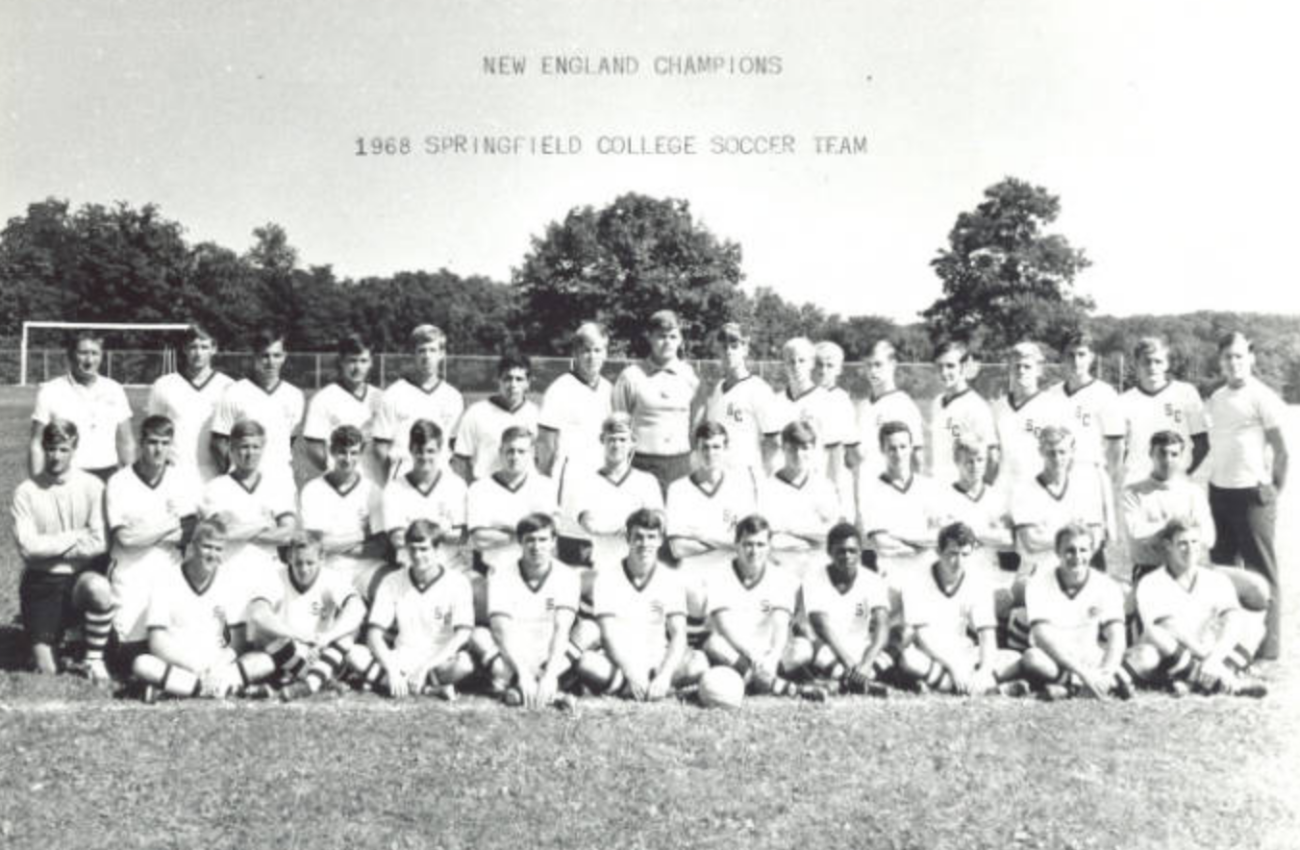 By Garry Brown
Special to The Republican
SOCCER AT 50: Springfield College's undefeated men's soccer team of 1968 will returning to the campus Sept. 29 to celebrate the 50th anniversary of its storied season.
Coached by Hall of Famer Irv Schmid, that SC team went 13-0-3 and won the NCAA Atlantic Coast tournament after taking the New England crown.
"The '68 season was special in many ways but what stands out in my mind was how close we were as a team," said Page Cotton, a defender who served as cocaptain with forward Bill Muse.
"We were always challenging each other to perform up to our potential. For a team to go undefeated, each member must be committed to a common goal. In our case, the goal was to give our best each time we put on the SC uniform." 
Cotton is now professor emeritus of kinesiology, and  director emeritus of athletics and recreational sports at DePauw University in Greencastle, Indiana.
In 1968, high scorer and MVP Paul LeSueur made the Atlantic Coast all-tournament team along with SC teammates Anthony DiCicco, Frank LeSueur, Willie Kamanyi, Charlie Zien, Cotton and Muse.