Springfield College and UMass Law Launch Accelerated Law Degree Program
-New 3+3 agreement between institutions to create innovative pipeline for law students-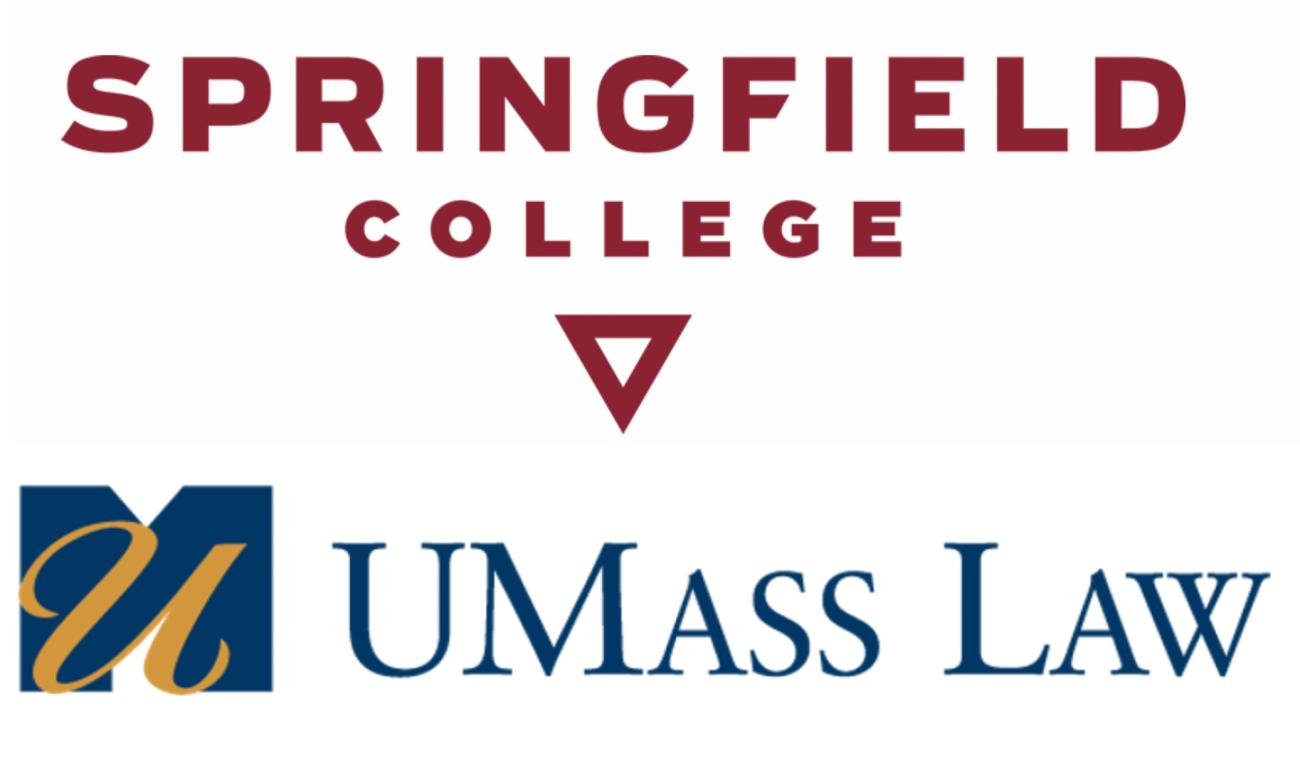 Springfield College and The University of Massachusetts School of Law – Dartmouth have finalized a 3+3 agreement that will create new, accelerated opportunities for Springfield College students to attain a law degree.
As part of the agreement, Springfield College Pre-Law students will spend three years working toward their undergraduate degree before enrolling at UMass Law, where they will begin taking law courses that fulfill their remaining undergraduate requirements while beginning their legal education.
"We are delighted and honored to partner with an important institution whose mission is so aligned with ours," said Springfield College School of Arts and Sciences Dean Rachel Rubinstein. "As the only public law school in Massachusetts, UMass Law is committed to providing an accessible and excellent legal education that prepares lawyers to advance justice through service and leadership. We can't imagine a better fit for our students considering or planning careers in the law, whether they study history, criminal justice, business, or any number of related fields."
Springfield College Professor of History and Pre-Law Advisor Thomas Carty was instrumental in forging this pathway for Springfield College students with UMass Law. Students will earn their Bachelor's and Juris Doctorate degrees in six years rather than the traditional seven. These accelerated degree programs allow students to apply credits earned during their first year of law school to their final year of college, saving students thousands of dollars in tuition payments and living expenses.
"As the Pre-Law program on our campus continues to expand, including the creation of a Mock Trial Club this year, we welcome this new partnership with UMass Law," said Carty. "Springfield College has made a commitment to providing more opportunities for undergraduate students to explore the legal field. This commitment stays consistent with our mission of service and leadership to others."
Over the past five years, UMass Law ranks second in the nation, among nearly 200 ABA-accredited law schools, for enrollment growth, while maintaining the smallest first-year doctrinal course sizes among all Massachusetts law schools. UMass Law's most recent ABA Standard 316 "ultimate" (two-year) bar pass rate is 92 percent across all jurisdictions. UMass Law has twice been ranked among the best law schools in the country for its program of practical training. The law school also ranks second among all fifteen law schools in New England for the percentage of students entering public service.
"For UMass Law, it is important that we partner with undergraduate institutions to provide access to an affordable, high-quality legal education," said UMass Law Dean Eric Mitnick. "Springfield's support of legal education through their pre-law program and commitment to the region is a natural pairing for UMass Law that will lead to student success and community impact."
Springfield College is an independent, nonprofit, coeducational institution founded in 1885. Approximately 4,100 students, including 2,500 full-time undergraduate students, study at its main campus in Springfield, Mass., and at its regional campuses across the country. Springfield College inspires students through the guiding principles of its Humanics philosophy – educating in spirit, mind, and body for leadership in service to others.
UMass Law is the Commonwealth's only public law school, committed to providing an excellent, affordable, and accessible legal education. UMass Law balances theory, doctrine, skills, and experience to graduate competent, ethical, and creative professionals who will thrive in a changing profession while serving the needs of their future clients. UMass Law is dedicated to public service and since its founding in 2010, students have contributed over 150,000 hours of pro bono legal services. Learn more at www.umassd.edu/law.