Springfield College Announces 2019 Commencement Speakers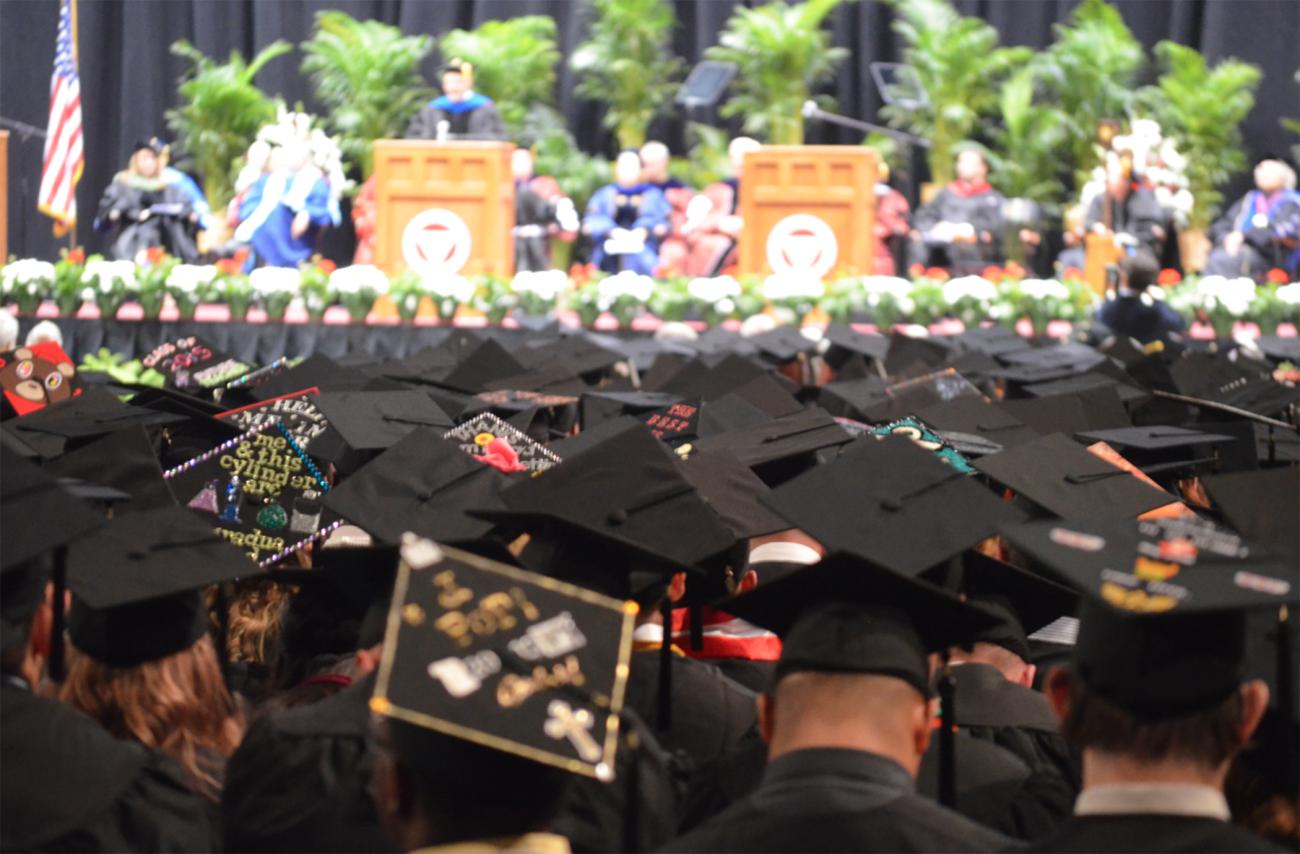 Pulitzer Prize-winning author and presidential historian Jon Meacham and Massachusetts Lieutenant Governor Karyn Polito will deliver addresses at the 133rd Springfield College Commencement Exercises in May, Springfield College President Dr. Mary-Beth Cooper recently announced.
Meacham will address students at the undergraduate ceremony on Sunday, May 19, at 9:30 a.m., at the MassMutual Center in Springfield. Polito will speak at the graduate commencement ceremony on Saturday, May 18, at 9:30 a.m., in the Wellness and Recreation Complex Field House on the College's main campus.
During the ceremonies, Meacham and Polito will receive honorary doctoral degrees in Humanics from the College.
Undergraduate Ceremony, Sunday, May 19, 9:30 a.m., MassMutual Center
Meacham is a former editor of Newsweek and a contributor to Time and the New York Times Book Review as well as a former Executive Editor and Executive Vice President at Random House. His most recent New York Times bestselling book, The Soul of America: The Battle for Our Better Angels, helps readers understand the present moment in American politics and life by looking back at critical times in the country's history when hope overcame division and fear.
Meacham's other bestsellers include "Thomas Jefferson: The Art of Power" and "American Lion: Andrew Jackson in the White House," for which he won the 2009 Pulitzer Prize for biography. In addition to Jefferson and Jackson, the subjects of his books have included George H.W. Bush, Franklin Roosevelt, Winston Churchill, and James and Dolley Madison.
Meacham lives in Tennessee and is a distinguished visiting professor in the Department of Political Science at Vanderbilt University and at The University of the South, from which he graduated with a degree in English Literature.
Graduate Ceremony, Saturday, May 18, 9:30 a.m., Field House
Polito began her second term as the 72nd Lieutenant Governor of the Commonwealth of Massachusetts in January. Since taking office with Governor Charlie Baker in 2015, Polito has visited and partnered with leadership groups in all 351 of the Commonwealth's cities and towns, developing close relationships with mayors, town administrators, and other municipal officials and adopting more than 800 best practices.
Polito has also been instrumental in encouraging further opportunities in science, technology, engineering, and math (STEM) education to inspire more students to get involved in STEM fields and better connect them to good careers. She is chair of the Governor's Council to address sexual assault and domestic violence, a diverse team of professionals having brought innovative approaches to combating domestic violence.
A graduate of Boston College and the New England School of Law, Polito began her public service in local government, serving as a member of the Shrewsbury Board of Selectmen, and in 2001 was elected state representative.
Springfield College is an independent, nonprofit, coeducational institution founded in 1885. Nearly 5,000 students, including 2,500 full-time undergraduate students, study at its main campus in Springfield, Mass., and at its regional campuses across the country. Springfield College inspires students through the guiding principles of its Humanics philosophy – educating in spirit, mind, and body for leadership in service to others.