Springfield College Announces New Karpovich Chair for Wellness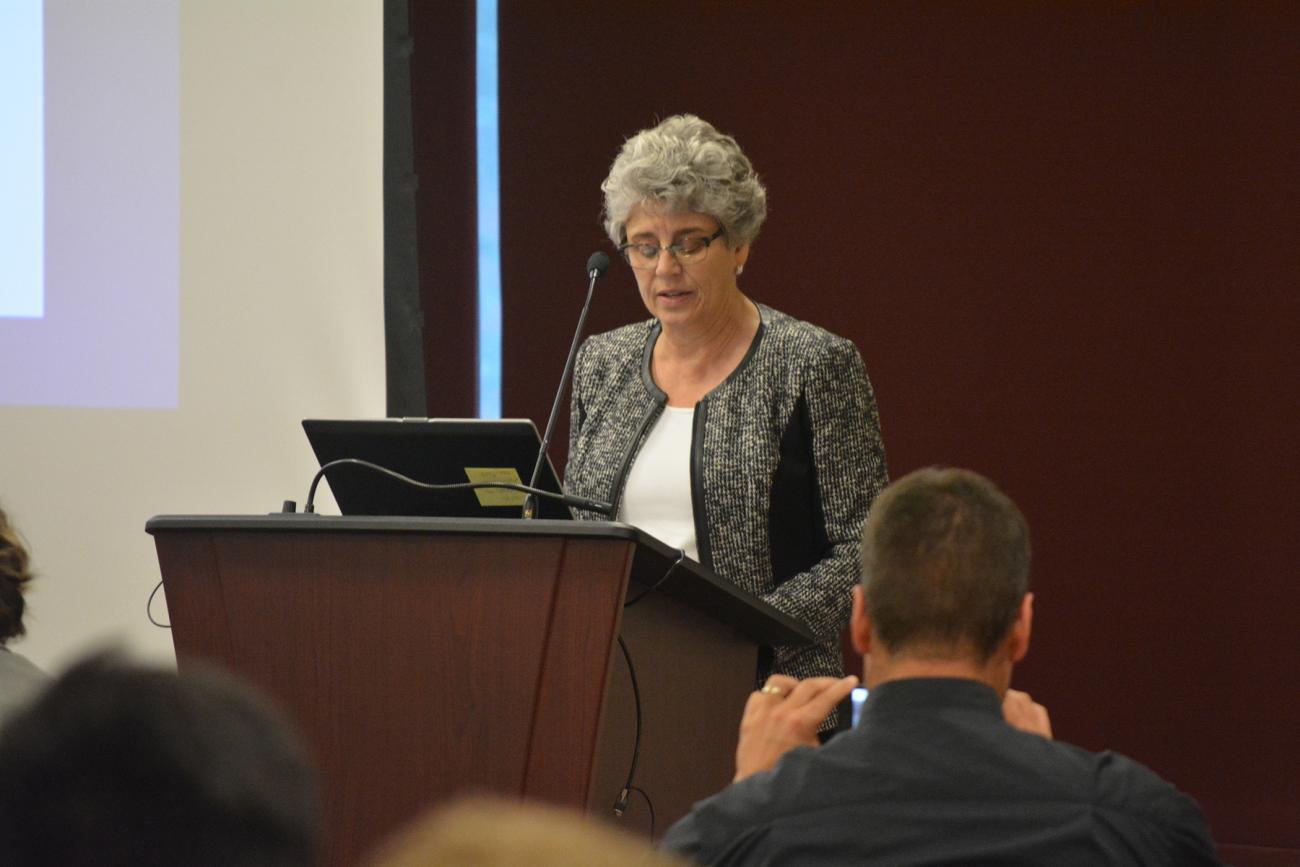 Springfield College announces the establishment of the Peter V. Karpovich Chair for Wellness, an endowed chair position sponsored by the Class of 1954. Dr. Martha Potvin, Provost and Vice President for Academic Affairs at Springfield College, made the announcement at the beginning of this year's Karpovich Lecture on Wednesday, Oct. 25.
As Springfield College continues to be a leader in the field of wellness, the Chair for Wellness will allow the institution to
Honor and support a Springfield College faculty member who has an established record of scholarship in the field of wellness

Apply best practices and information with the holistic approach of spirit, mind, and body to advance wellness education and research

Encourage synergistic collaborations across disciplines that support creativity and entrepreneurship leading to innovative ideas and approaches

Pilot projects that could lead to federal or other external funding, scale-up possibilities and/or proprietary outcomes

Support the best ideas of Springfield College faculty leading to deliverables such as peer-reviewed publications, presentations, grants, workshops, proprietary tools and practices, etc.
The Karpovich Chair for Wellness, a three-year, honorary appointment, will connect one or more health related disciplines (e.g., youth development, nutrition, health psychology, exercise science, professional health practice) and involve the testing of ideas, the creation of new initiatives/practices that have the potential to be brought to scale, or that could lead to a sustainable avenue of scholarship that would be competitive for future external funding. The Chair may use the title of Karpovich Chair for Wellness for the duration of endowment support of their initiative.
Selection of the first Chair will occur through a competitive process with the announcement of a Chair in February, 2018. Further details including the process of selection of the first Chair will be announced later this week.
The annual lecture series, and the chair, are named after long time Springfield College professor Dr. Peter Karpovich, who played a historic and national role in the concept of wellness. In addition to being a Springfield College faculty, Karpovich was the founder of the American College of Sports Medicine and is widely considered the father of exercise physiology in the United States.