Springfield College Athletics and Division of Inclusion and Community Engagement Host Local Elementary School Students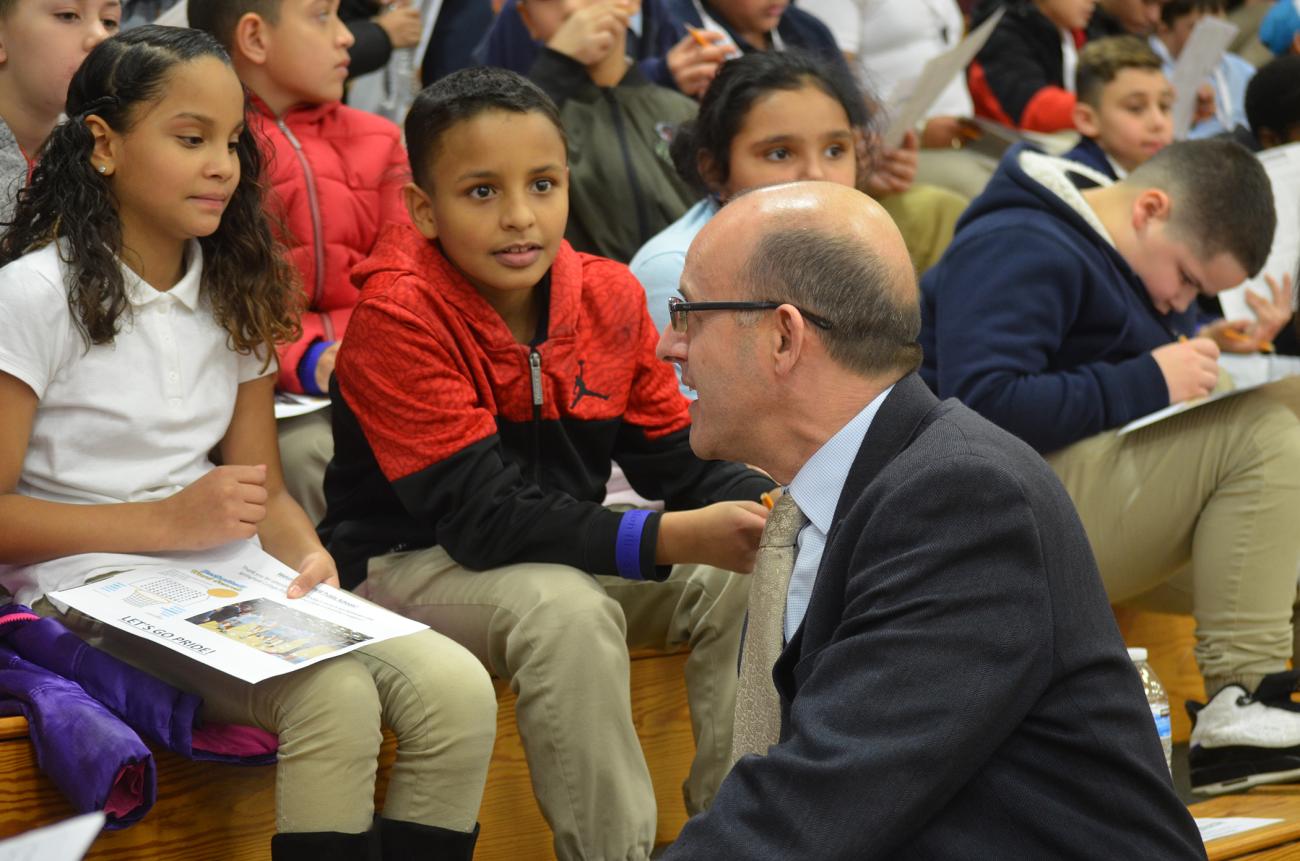 Springfield College Athletics and the Division of Inclusion and Community Engagement hosted more 300 students representing three Springfield elementary schools during the Pride's women's basketball game on Tuesday, Jan. 8, at Blake Arena. Students from Lincoln Elementary School, Elias Brookings Elementary School, and William N. DeBerry Elementary School had an opportunity to learn while watching a collegiate basketball game.
This is the second consecutive year that Springfield College hosted local youth at a basketball game to start the New Year. As part of the event, Springfield College provided transportation for the youngsters to attend the game, the College provided lunch for the kids, and the students were treated to a popcorn snack at halftime of the game. There also was a math activity and interactive promotions during halftime of the contest.
"We are always excited to open the Blake Arena doors to the Springfield community and it's youth for a day of basketball in the 'classroom' in which the sport was created," said Springfield College Director of Athletics Dr. Craig Poisson. "We always look forward to an enthusiastic environment  and are happy to facilitate the positive experiences of these elementary students."
The Springfield College women's basketball team continues its 2018-19 schedule with an overall record of 9-5, including an undefeated 5-0 mark in NEWMAC conference play. Led by head coach Naomi Graves, the Pride has been victorious in eight of its last 10 games.
The Division of Inclusion and Community Engagement promotes and maintains a campus culture of inclusive excellence while simultaneously providing the community with a central point of contact for those wishing to explore ways they can connect with and support the College's outreach efforts. The division provides students, faculty, and staff with opportunities to work, live, and play across lines of identity and difference.
Springfield College is a private, coeducational institution founded in 1885. Nearly 5,000 students, including 2,500 full-time undergraduate students, study at its main campus in Springfield, Mass., and at its regional campuses across the country. Springfield College inspires students through the guiding principles of its Humanics philosophy – educating in spirit, mind, and body for leadership in service to others.