Springfield College Black History Month 2022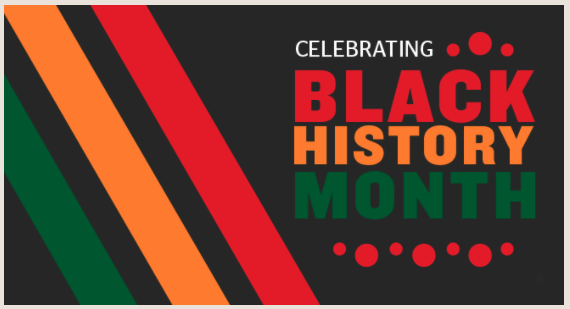 Springfield College will host multiple events to celebrate Black History Month at Springfield College happening in person and virtually in February. These free events, which are open to the Springfield College community and the public, are sponsored by the Office of Diversity, Equity, and Inclusion.
The first event was the annual A Taste Around the World, which allowed our campus community to learn about many different countries and cultures around the world from Springfield College students and staff based on their lived experiences. There also was a wide variety of international foods to sample from local international restaurants.
Collaborators for this event included members of the Office of Diversity, Equity, and Inclusion; Y Relations; International Center; Y Club; International Student Organization; Black Student Union; and Asian Culture Club.
On Thursday, Feb. 10, Slandie Dieujuste, PhD, Springfield College Vice President for Student Affairs, hosted a presentation titled, "The Haitian Diaspora: The Art of Thriving Between Two Worlds and Cultures."
As part of the lecture, it was referenced how the experience of the Haitian diaspora in America is often marked by racism, oppression, and even discrimination perpetuated by other marginalized ethnic groups. Rising above the trauma requires grit and a firm determination to push through the fatigue often resulting from the constant efforts of having to dismantle harmful narratives about Haiti and what it means to be Haitian-American.
In her presentation, Dieujuste highlighted the struggles of the Haitian diaspora and the resilience and agility that characterize their bi-cultural experience. She also connected her quest for authenticity to the experience of other traditionally marginalized college students in their journey towards self-discovery, acceptance, and self-love.
"Dr. Slandie's presentation was interesting and eye-opening," said Springfield College health sciences major and student-athlete Mikaili Charlemagne, who introduced Dieujuste as part of the event. "I liked that she paired together her lived experiences of being a Haitian American with some history of Haiti and its people. Something that stood out to me was Dr. Slandie's points about the 'Art of Demele' and how she uses it in her life. As a BIPOC student listening to this presentation and seeing how far Dr. Slandie has come in her career has motivated me to continue pushing through to achieve my goals."
Dieujuste has held numerous leadership positions at both private and public institutions. Prior to coming to Springfield College, she served as the vice provost for student affairs at Massasoit Community College. Dieujuste was born in Haiti and is fluent in Haitian Creole and proficient in French. She grew up in Boston and takes great pride in her hyphenated experience. Dieujuste received her PhD in higher education administration from Andrews University and a Master of Arts and a Bachelor of Arts from Boston College.
The Black Church: Friend or Foe to the Community?
Virtual presentation by Rev. Terrlyn Curry Avery, PhD, pastor of the Martin Luther King, Jr. Community Presbyterian Church in Springfield, Mass.
The controversy around critical race theory stems from unraveling the truth of history rather than perpetuating the glamor and ignoring the plight of the oppressed. Does the history of the Black church carry on the illusion of glamor? Are there ways that we celebrate the history of the Black church that leaves out truths that may perpetuate harm, even while doing good? In this presentation, Rev. Terrlyn L. Curry Avery will delve into these provocative questions.
Curry Avery is particularly passionate about healing the wounds of religion and dismantling racism and is a strong advocate for social justice. She holds a PhD from Hofstra University and a Master of Divinity from Yale University.
The World Beyond the Campus: Black Youth Activism and the Reconstruction of America
Virtual presentation by Sekou Franklin, PhD, political science professor at Middle Tennessee State University
Monday, Feb. 28 at 6:30 p.m. ET
In his presentation, Sekou Franklin will highlight the work of Black youth, students, and young adults – or youth-based movements – as frontline activists in the push for civil rights, and racial and economic justice. The talk covers movement-based efforts from the Southern Negro Youth Congress in the 1930s to the movement for Black Lives Matter in the 21st century.
Franklin has published works on racial identity, health care, urban politics, social movements, juvenile justice, the death penalty, Venezuelan politics, and state and local politics. He is the author of After the Rebellion: Black Youth, Social Movement Activism, and the Post-Civil Rights Generation and co-author of Losing Power: African Americans and Racial Polarization in Tennessee Politics.