Springfield College Black Reads Discussion Series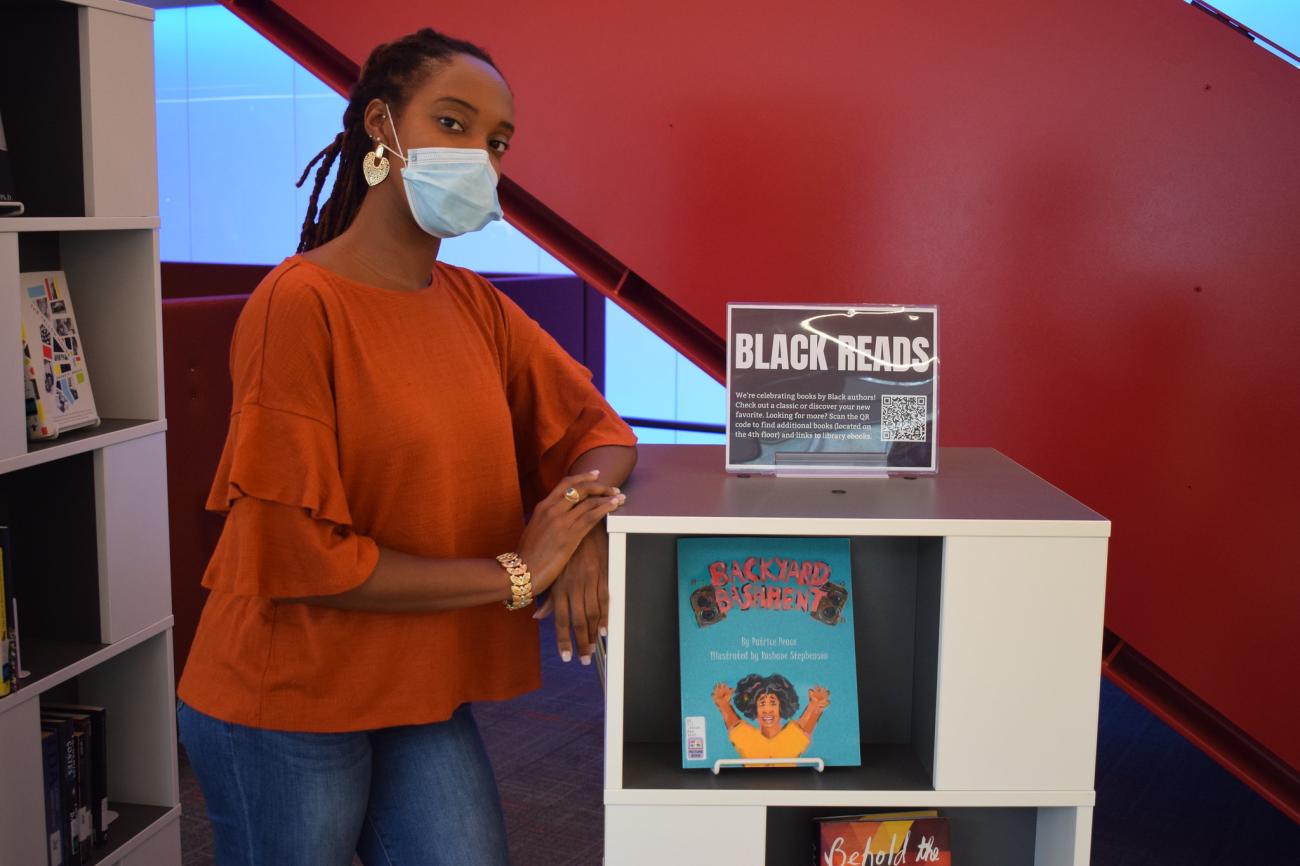 The Springfield College Black Reads Discussion Series continued this semester with all students, faculty, and staff invited to attend a zoom discussion talking about the works they have read highlighting Black authors. The attendees discussed three books and their authors at each of three virtual sessions.
The Library Services staff gathered a list of books by Black authors that was displayed in the Harold C. Smith Learning Commons as part of the "Black Reads" exhibit.
There are many classics on the list, as well as recent bestsellers, new fiction and nonfiction, and a selection of children's books. The display included Springfield College Community Director for International Hall Sheona Douglas' children's book on display, "Backyard Bashment."
"Backyard Bashment" Description: Shelly-Ann has just started 5th grade at Marcus Garvey Middle school and is hoping for 5th grade to be just as smooth as 4th! Born with a "alikkle extra curve" as her mummy puts it makes Middle school far from smooth!Now attending the same school as her "perfect above all name" older sister Maxine, Shelly-Ann is tired of the continuous comparisons between them.As her family prepares for Maxine's surprise 13th birthday party, Shelly-Ann is determined to prove once and for all she is more then just her younger sister. But does Maxine's deep dark secret make her think twice?The Backyard Bashment is the essence of West Indian culture, togetherness, self-love, and sisterhood!