Springfield College Career Center Receives Innovation in Program Development Award by EACE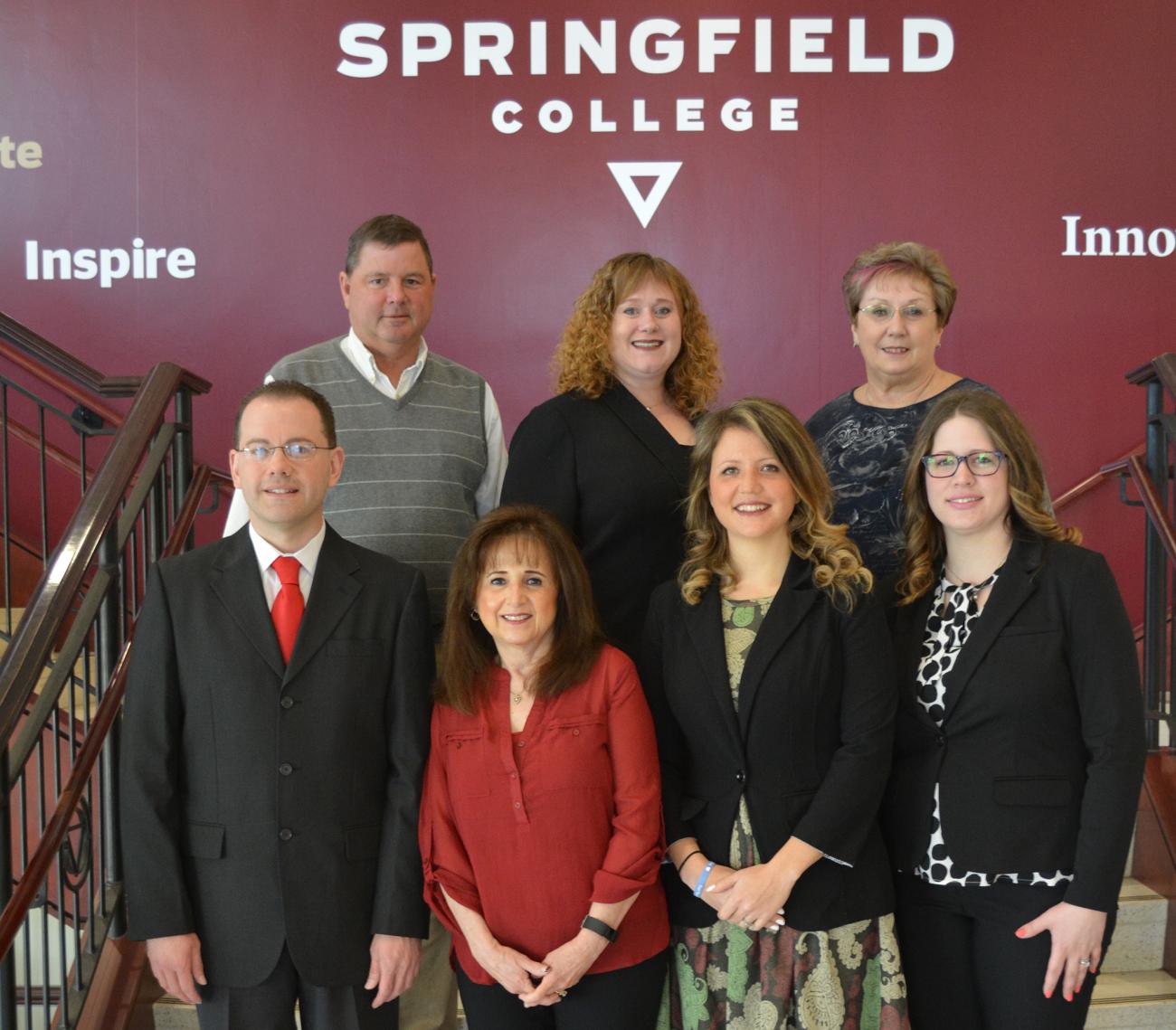 The Springfield College Career Center has been named the winner of the 2017 Innovation in Program Development Award by the Eastern Association of Colleges and Employers (EACE). Springfield College was chosen for its Peer Referral Program, which rewards students who are engaged with the Career Center, for serving as brand ambassadors and referring their peers.
"I am exceptionally proud of the Springfield College Career Center for receiving this well deserved recognition by EACE," said Springfield College Vice President for Student Affairs Shannon Finning.  "While our staff have always done and continue to do exceptional work with students who find their way to the Career Center, I am most proud of the fact that Career Center staff members are now engaging undergraduate student leaders as Peer Career Mentors. The Peer Referral Program emerged from the partnership between our student leaders and the Career Center staff. As we work to engage even more of our students with the exceptional services, programs and staff in the Career Center, the Peer Referral Program is proving to be a game changer."
Finning added, "The Career Center had 150 new students referred to the Center this year and now these students will also refer their peers. I am excited by the continued innovation and evolution in the Career Center and know we will continue to well serve our students, employers, faculty, alumni and partners better each and every year by staying so closely connected and attuned to our student body."
By capitalizing on the idea that "word of mouth" and viral marketing are the best strategy for reaching this underserved demographic, the program accomplished its goals through an approach which includes utilizing two students as paid Peer Career Ambassadors to hype services and events, rewarding engaged students for referring their friends and classmates, facilitating a raffle for first time users, launching a t-shirt campaign and implementing a Refer- A - Peer Day event.
"We credit our wonderfully engaged Springfield College students for partaking in this exciting career development initiative and for making the Peer Referral program the great success it has become," said Career Center Interim Director Scott Dranka. "From the launch of the Peer Referral program this semester, the Career Center counselors have been afforded the opportunity to work alongside newly referred students on their career-related endeavors, while also witnessing very high levels of student engagement and positive interaction with the Career Center."
Dranka added, "We are pleased to report that in the short time that the Peer Referral program has been in existence, countless newly referred students now have a greater appreciation and understanding of their own career development skill sets and have also heightened their knowledge of the comprehensive services that the Career Center has to offer. The diligent efforts and leadership of the Peer Career Mentors have been instrumental in the success of this program. We recognize their contributions as a major factor in being selected for this distinguished award."  
The EACE Innovation and Leadership Awards are designed to honor innovation and contributions to the career center field, as well as, recognize leadership and share best practices with the entire membership of EACE. Nominees for these awards should demonstrate a commitment to the following EACE values: Excellence – EACE values excellence as the primary measure for our products and services and strives to exceed members' expectations; Quality – EACE strives to do, be and produce the best; Innovation – EACE values creativity and the implementation of cutting edge concepts and services to members; Learning – EACE values personal and professional growth and development through opportunities for continuous learning; and Diversity – EACE values and encourages different points of view and recognizes strength in diversity.