Springfield College Celebrates National Girls and Women in Sports Day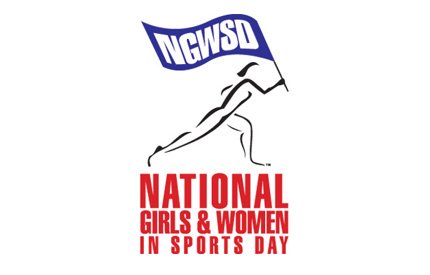 Springfield College celebrated National Girls and Women in Sports Day on Saturday, Feb. 8.  On that day, girls in grades K-6 attended clinics at Springfield College involving several sports and activities, including soccer, tennis, volleyball, and gymnastics.  The clinics were held in the physical education complex. 
Girls were able to bring a bagged lunch and eat with Spirit, the Springfield College mascot.  Girls and their parents/guardians were invited to stay and watch, free of charge, the Springfield College women's basketball game with Wellesley at 1 p.m. 
"We are excited to host National Girls and Women in Sport again this year," said Kiki Jacobs, associate director of athletics at Springfield College.  "We look forward to celebrating the achievements and accomplishments of girls and women in sport."
National Girls and Women in Sports Day at Springfield College Feb. 8 Schedule
9-9:30 a.m. – Registration in the Physical Education Complex (Blake Arena) lobby
9:30 a.m. – noon – Girls in grades K-6 are invited to attend clinics in soccer, tennis, volleyball, and gymnastics within campus facilities
Noon – 12:45 p.m. – Lunch – Brown bag it with Spirit, the Springfield College mascot
12:45 p.m. – Pickup in Physical Education Complex Lobby
1 p.m. – Parents/guardians are welcome to stay and cheer on the Springfield College women's basketball team as it takes on Wellesley