Springfield College Communication Sciences and Disorders Major Earns Scholarship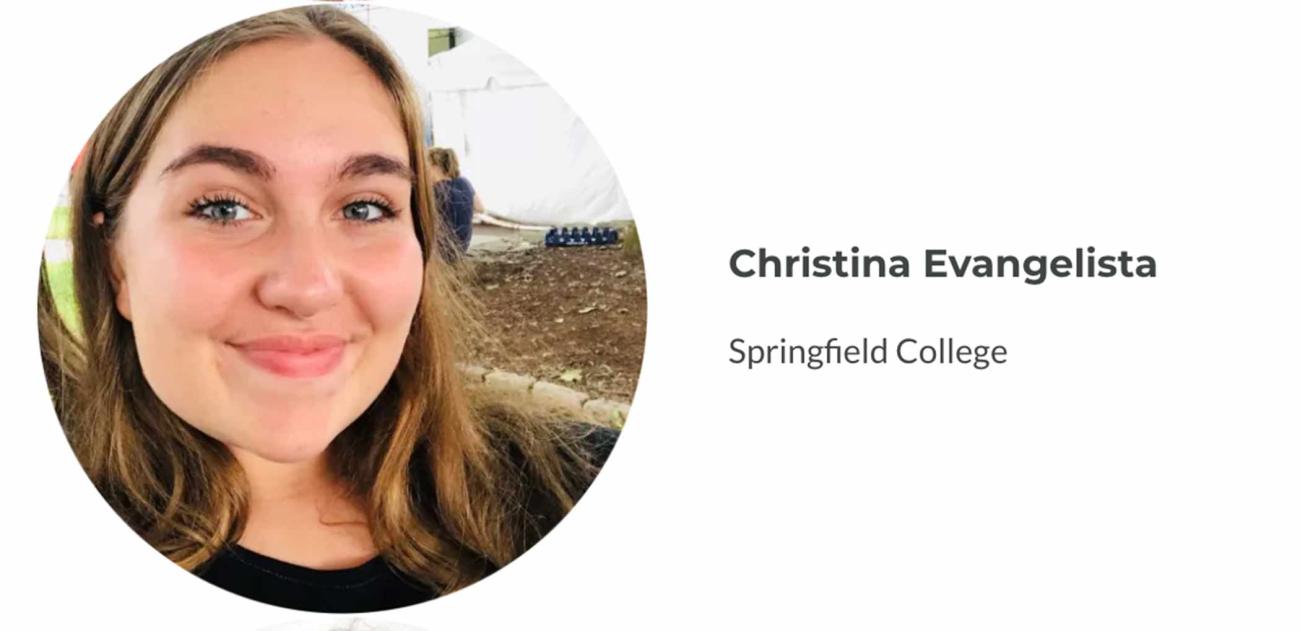 Springfield College Communication Sciences and Disorders major Christina Evangelista has been awarded a $500 scholarship from the National Student Speech Language Hearing Association (NSSLHA), the only national student organization for pre-professionals studying communication sciences and disorders (CSD) recognized by the American Speech-Language-Hearing Association (ASHA). NSSLHA undergraduate scholarships are awarded to students who have demonstrated strong leadership qualities, and a commitment to involvement and collaboration with others.
"One experience that provided me with the opportunity to collaborate with many professionals in the speech and audiology field was being a student volunteer at this year's ASHA convention," said Evangelista. "As a student volunteer, I was given the task of being responsible for session rooms that educational speakers presented in. I networked with two speech pathologists, who also were site leaders at the convention, and they provided me with information, advice, and insight in the field. Working with them taught me so much as a undergraduate student."
On the Springfield College campus, Evangelista has been a key contributor with the Springfield College Brookings Learning and Success Team at Elias Brookings Elementary School in Springfield, Mass. At the school, Evangelista uses skills she learned at Springfield College to effectively communicate directions and explain projects to the students, show her creativity in making arts and crafts, design games to play in the gym, and oversee the children in the gym. These skills have helped Evangelista become an advocate for young students.
In addition, Evangelista serves as a member of the Springfield College Campus Activities Board; and has served as a volunteer with the Springfield College Alternative Spring Break Program. For the spring break program, Evangelista has assisted with programs focusing on immigration issues throughout the city of Springfield to help build community engagement. The program has also included working at a food bank, helping students studying for their GED, and cleaning community buildings, such as the public library.
Springfield College is an independent, nonprofit, coeducational institution founded in 1885. Approximately 4,100 students, including 2,500 full-time undergraduate students, study at its main campus in Springfield, Mass., and at its regional campuses across the country. Springfield College inspires students through the guiding principles of its Humanics philosophy – educating in spirit, mind, and body for leadership in service to others.