Springfield College Computer Graphics/Digital Arts Program Hosts Game Lab Workshop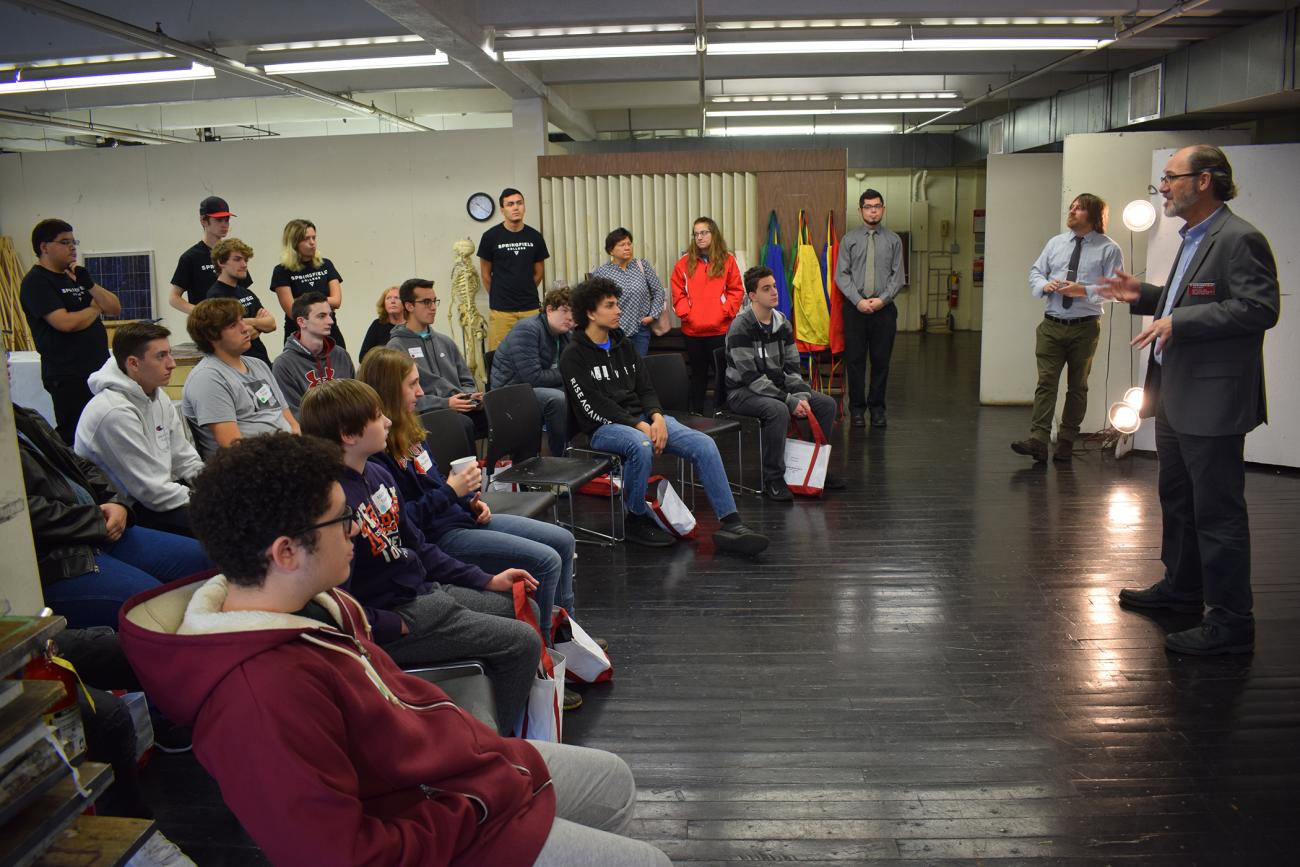 The Springfield College Department of Visual and Performing Arts and Computer Graphics/Digital Arts Program hosted a free game lab workshop on Saturday, Nov. 3, from 10 a.m. to 3 p.m., inside Blake Hall. The program was designed for high school students who have an interest in being a video game designer.
The workshop introduced individuals to video game design experts, and allowed guests the opportunity to experience the field first-hand. Attendees had the chance to witness how video games are made and what it takes to design a video game of their own.
The event also included a panel of video game design experts including Alex Cobb, game developer at Northeastern University, CheryLynn Lima, owner of Little Moth Studio, Ian Melinn, co-founder of Little Moth Studio, and Matt Zanni, director of software engineering at Carousel Industries.
Attendees had an opportunity to win an iPad by bringing in their best 3D game character as a concept drawing, digital image, or 3D model and be judged by experts in the field.