Springfield College English Professor Finalist for Mass Cultural Council Artist Fellowship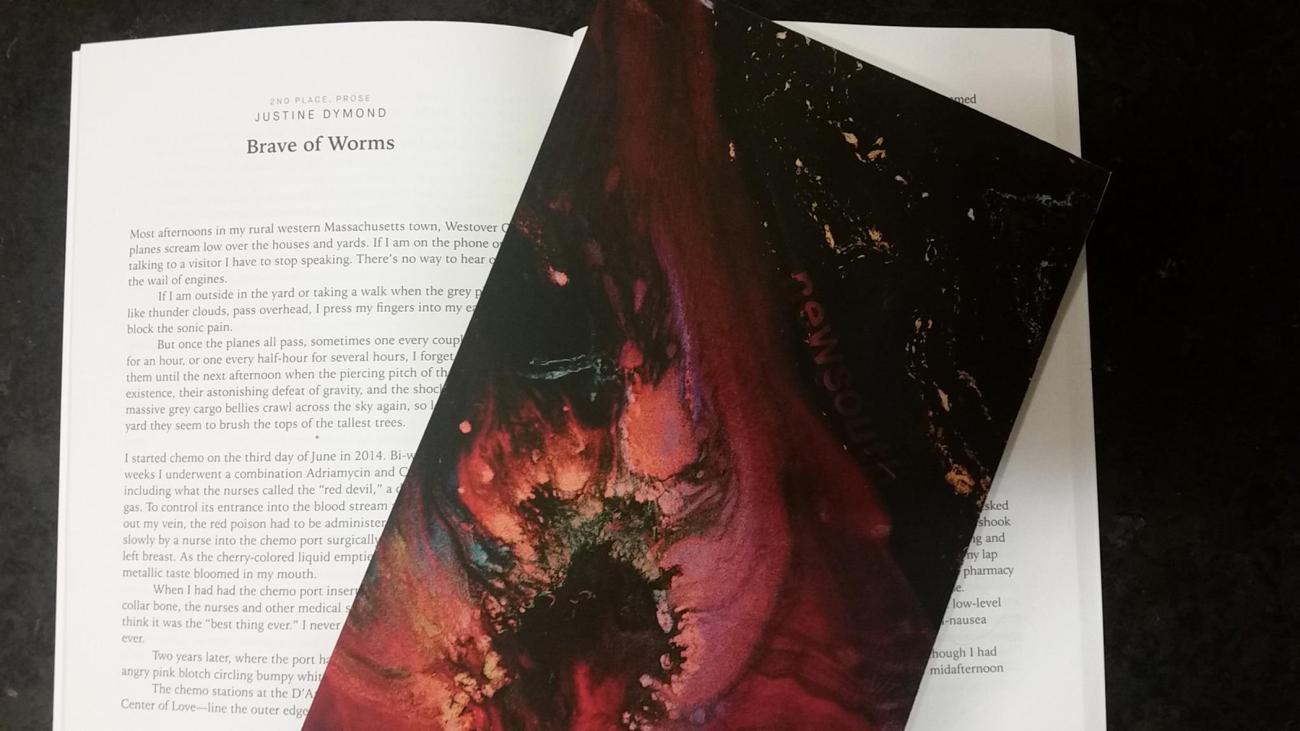 Springfield College Associate Professor of English Justine Dymond has been selected by the Mass Cultural Council Artist Fellowships Program as a finalist in the category of fiction/creative nonfiction on the strength of her lyrical essay entitled "Brave of Worms."
"I am so very excited with the news and the peer recognition that comes with the selection as a finalist for the MCC artist fellowship," said Dymond, who joined the Springfield College humanities faculty in the fall of 2008. "I am thrilled to be in the company of the other finalists and fellows. Since it's a state-wide honor, you can imagine how competitive it is in Massachusetts where so many amazing writers live and work. I've lost count of how many times I've applied, and I'm still pinching myself I received this honor."
Dymond teaches courses in writing and multicultural literatures at Springfield College. Dymond's short prose and poetry have appeared in numerous literary journals, including The Massachusetts Review, Pleiades, The Briar Cliff Review, and Cimarron Review. Her short story "Cherubs" was selected in 2007 for an O. Henry Award, a highly prestigious recognition in the art of the short story.
In 2018, she received the The Eludia Award presented by the Hidden River Arts, an inter-disciplinary independent arts organization located in Philadelphia, for her collection of stories titled, "The Emigrant and Other Stories." Forthcoming from Sowilo Press, the collection ranges widely in setting and era, including France during World War II, Maine in the early eighteenth century, and Tennessee in the twenty-first century.
Mass Cultural Council has distributed more than $600,000 this fiscal year to artist fellowships in the categories of choreography, drawing and printmaking, fiction/creative nonfiction, painting, poetry, and traditional arts. The fellowships, according to their website, recognize exceptional work by Massachusetts artists across a range of disciplines. These highly competitive awards provide artists crucial validation among their peers and the public. They catalyze artistic advancement and pave the way for creative innovation of enduring cultural value.
Mass Cultural Council works to elevate the rich cultural life in Massachusetts. They partner with communities across the Commonwealth to expand access, improve education, promote diversity, and encourage excellence in the arts, humanities, and sciences. Through their efforts, they make Massachusetts a better place to live, work, and visit for everyone.
Springfield College is an independent, nonprofit, coeducational institution founded in 1885. Approximately 4,100 students, including 2,500 full-time undergraduate students, study at its main campus in Springfield, Mass., and at its regional campuses across the country. Springfield College inspires students through the guiding principles of its Humanics philosophy – educating in spirit, mind, and body for leadership in service to others.