Springfield College Establishes Recruiting Efforts in India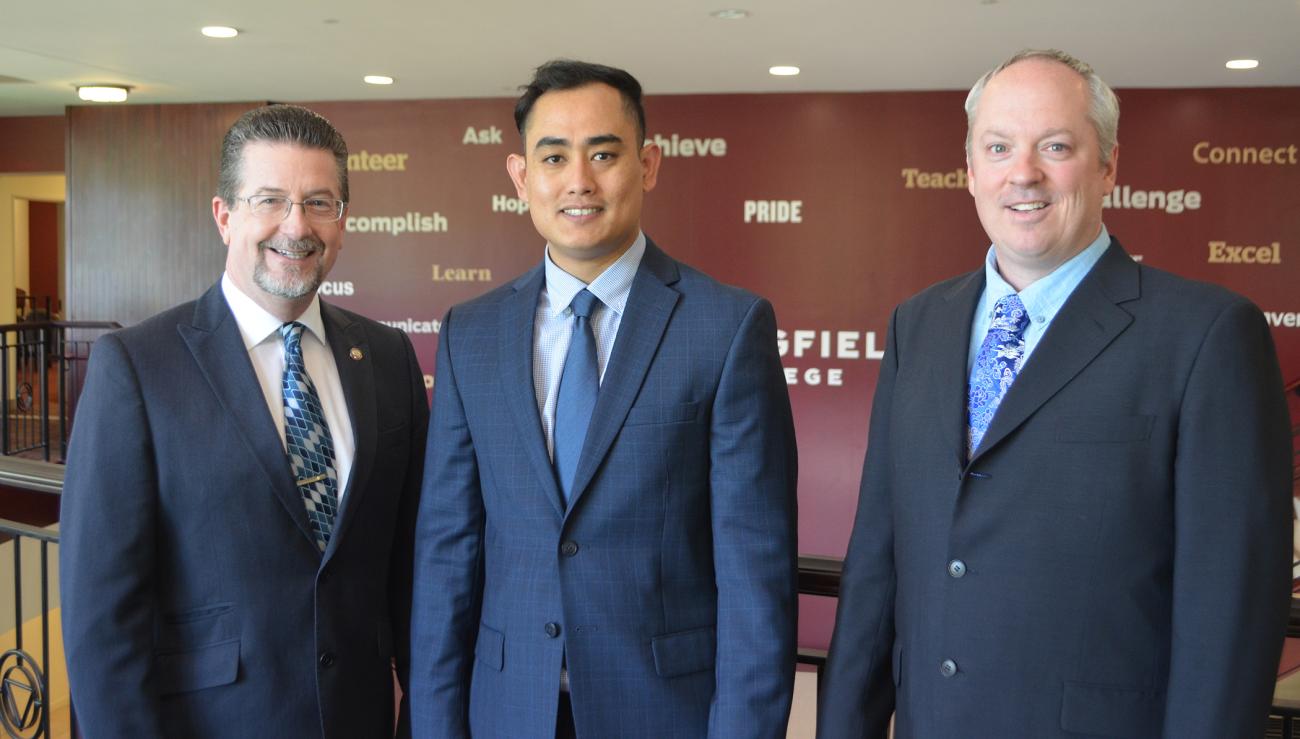 Springfield College is establishing recruiting efforts in the Northeast part of India to assist prospective Indian students looking at higher education in foreign countries.
Through the collaboration of Springfield College Vice President for Enrollment Management Stuart Jones, alumnus Sikendro Leichombam, and Springfield College Assistant Director of the Doggett International Center Brian McGuinness, the College makes sure prospective international students feel welcome, and educate them on what strong academic programs are available at Springfield.
Leichombam, a 2013 graduate of the Springfield College School of Social Work masters in social work program, will be leading a team of recruiters in India serving as conduits between the telling of the Springfield College story and connecting students with the College.
"Sikendro and his team will serve to promote Springfield College to prospective Indian students to learn more about us and to ultimately apply. It's then a hand-off to Brain who works with the applicants to help get them here," said Jones. "India is a fertile market right now for college students and we are very excited to have Sikendro's team representing us there, while letting students know how much Springfield College would welcome them here."
The strong Springfield College international alumni network continues to assist in recruiting efforts, with graduates more than willing to tell the Springfield College story firsthand.
"We will share with prospective students in India who we are as a College, what we value, and how a Springfield College education will best prepare them for their futures," said Leichombam. "Indian students greatly value American higher education, and there is a lot of opportunity at Springfield College to provide that. I look forward to helping graduate and undergraduate students find their place here."
Jones went on to add, "Springfield College has always been a welcoming and inclusive community of diverse learners, and is very intentional about opening our doors wide for international students from multiple countries. These wonderful students bring to campus their rich cultures, traditions, and unique world perspectives. It's all part of global education that both international and domestic students benefit from, and one that will serve them well in their careers and in life."
The Springfield College Doggett International Center staff plays an important role in assisting prospective international students with the application process and international travel arrangements.
"More often than not, international students and families prefer to ask questions directly of someone from their native country," said McGuinness. "They already know what I'm going to say, but when students hear from someone like Sikendro, there is instant credibility and trust. Who better to tell the story than alumni who have lived the Springfield College experience - someone who's 'been there and done that'?"
Springfield College's commitment to internationalism has been a guiding principle at the College for more than a century, as Springfield College presidents, students, alumni, and athletic teams have traveled the globe building relationships. During the 2016-17 academic year, Springfield College also officially opened student recruitment offices in both Beijing and Shanghai, China.
"China and India are just the beginning, and our International Center on campus has some great ideas about other countries we want to be visible in," said Jones. "Springfield College is committed to doing more with international alumni recruitment going forward – and it's a big, worldwide market to tap into."