Springfield College Featured on InsideHigherEd.com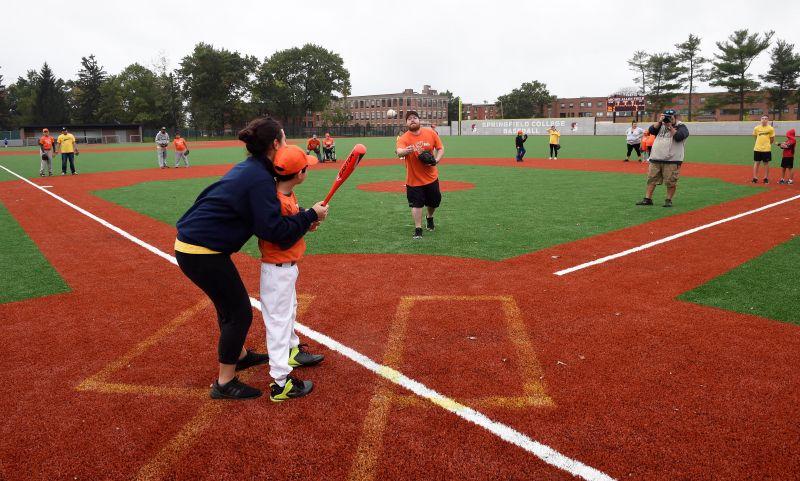 A Different Kind of Field of Dreams
Massachusetts college embeds a field for people with disabilities into its sports facilities, aiming to support its curriculum and serve local organizations.
As is true at many universities, the sports fields at Springfield College sit largely dormant during the summer, with students scattered for jobs and internships and local community groups filling the diamonds and courts only occasionally. And one group that you'd rarely see is young people with disabilities, given the traditional nature of Springfield's facilities.
When the college renovated its baseball field last year, however, it took the unusual step of incorporating into the complex an "ability field" designed especially for students with special needs. An ability field is distinguished by its infill, which is more compact than what is normally used, as well as its bases, which are level to the ground to accommodate walking canes and wheelchairs.
The idea of embedding an ability field in a baseball park originated with President Mary-Beth Cooper, who saw the outdated facility as an opportunity to renovate it, and in doing so, expand its accessibility, she said.
"Many of our community partners have asked us in the past about using our field. I really felt it's really a crime not to have our field utilized by all members of our community," Cooper said.
Click here to read the full story on InsideHigherEd.com.
Read more by: Grace Bird