Springfield College Hosts Annual Block Party on the Hill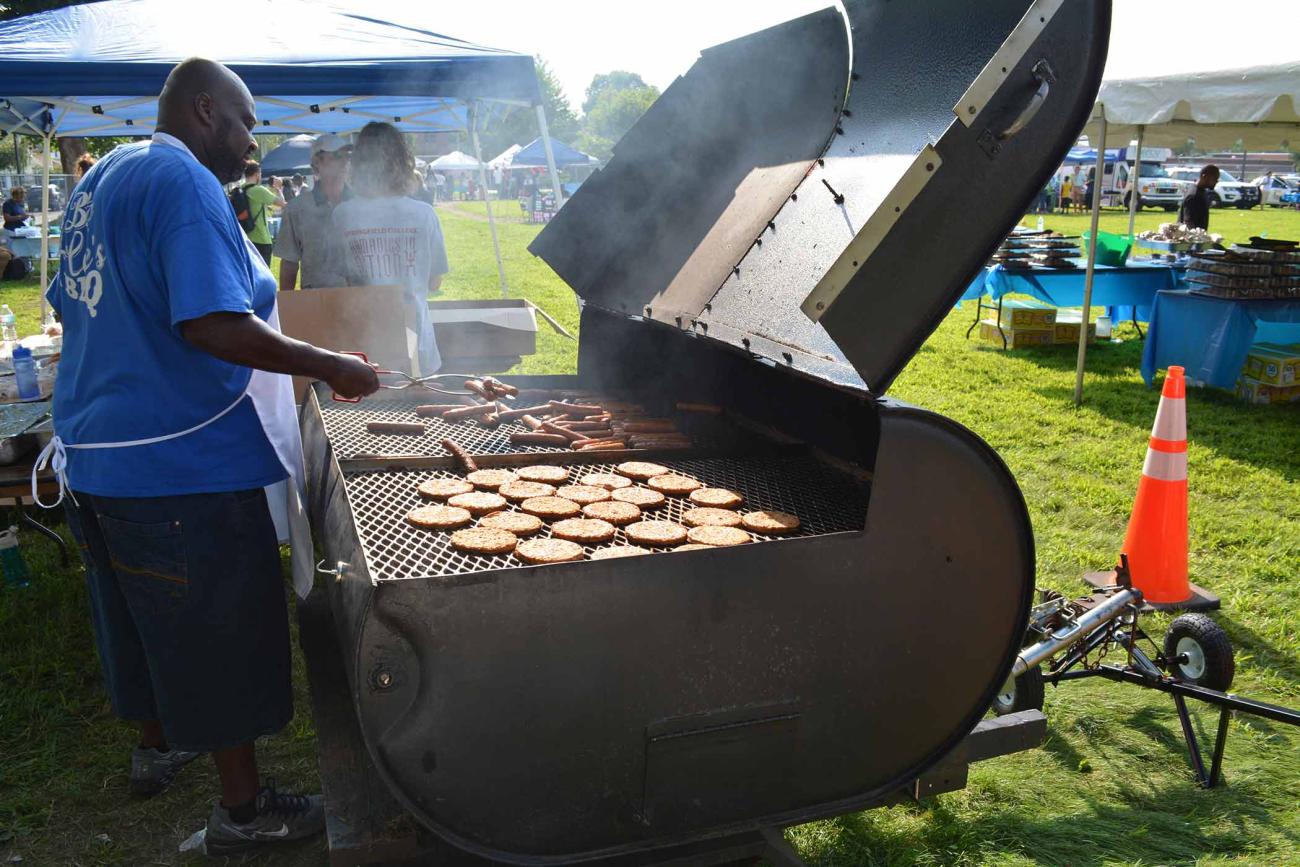 Springfield College sponsored the annual Block Party on the Hill on Thursday, Aug. 15, at William N. DeBerry Elementary School. Springfield College partnered with the Old Hill and Upper Hill Neighborhood Councils, C3 Policing Mason Square Team, and Way Finders in hosting this community event.
>>View Masslive.com Photo Gallery
Since 2004, Springfield College has hosted the Block Party on the Hill, with more than 1,000 neighbors attending the celebration each year. Since 2016, the William N. DeBerry Elementary School has been the host site for the event, which includes individuals being treated to free food, music, and dancing, while also being encouraged to join their local neighborhood councils.
Along with the food and music, there was face painting, a balloonist, games, free handouts from the Springfield College Police Department, and new this year - Zoo on the Go. Also, there was information about housing, and the representatives from the sponsoring organizations distributed health, education, and community services.
Springfield College Vice President for Inclusion and Community Engagement Calvin Hill, Springfield College President Mary-Beth Cooper, Springfield Mayor Domenic Sarno, and Way Finders President and CEO Peter Gagliardi helped kick-start the festivities by greeting neighbors attending from both the Upper Hill and Old Hill neighborhoods.
Springfield College is an independent, nonprofit, coeducational institution founded in 1885. Nearly 5,000 students, including 2,500 full-time undergraduate students, study at its main campus in Springfield, Mass., and at its regional campuses across the country. Springfield College inspires students through the guiding principles of its Humanics philosophy – educating in spirit, mind, and body for leadership in service to others.