Springfield College Hosts Annual Fit Fest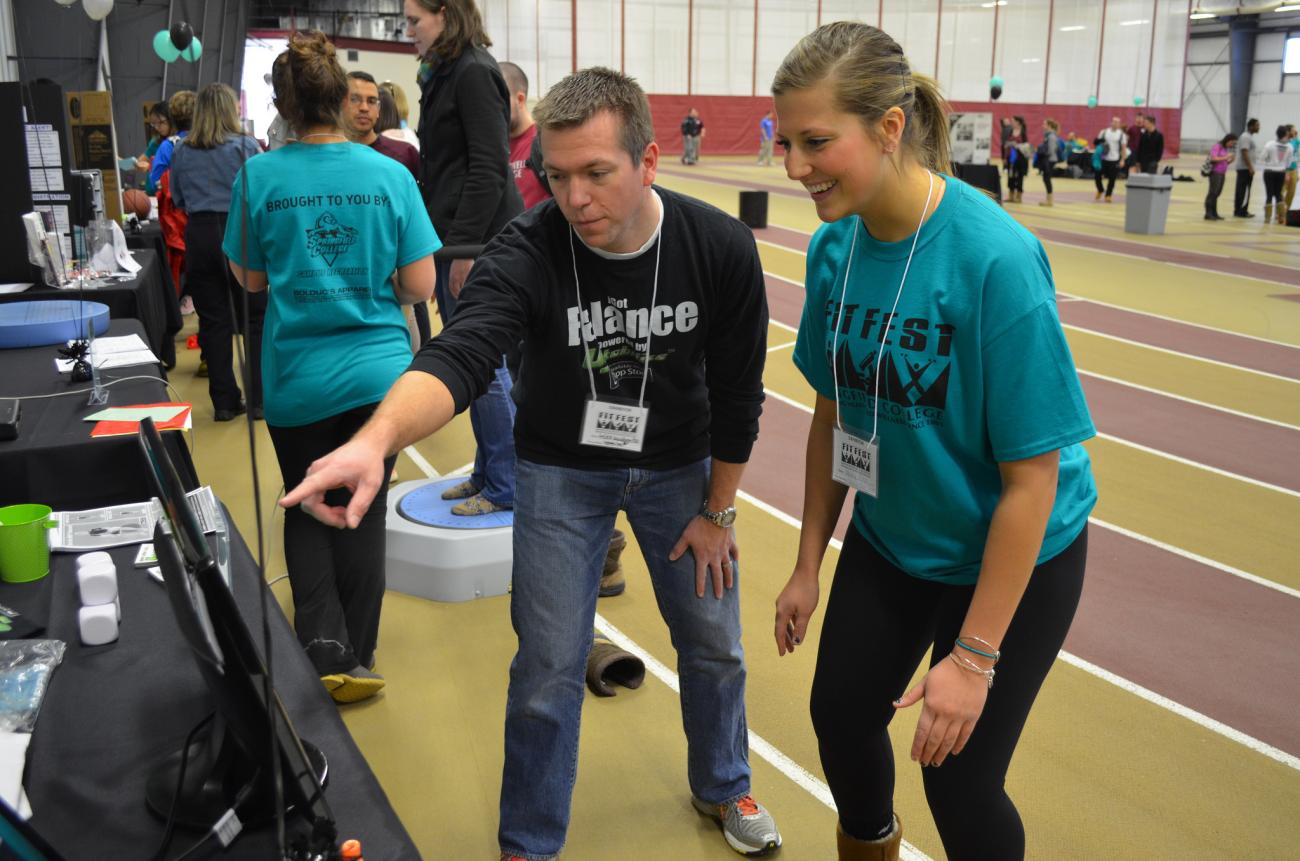 Springfield College Fit Fest occurred on Monday, February 27, in the Springfield College Field House. The event recognizes National Recreational Sports and Fitness Day, an annual event of the National Intramural-Recreation Sports Association. 
More than 50 exhibits and activities representing Springfield College groups and area businesses addressed wellness topics including mental health, nutrition, self-defense, emergency preparedness, and health care. Attendees had the opportunity to receive a free chair massage, have their body fat measured, participate in a functional movement screening, and learn about self-defense.
Exhibitors in attendance included: Caring Health Center's WIC Program, Springfield Partners for Community Action, Fast Feet Inc., American Foundation for Suicide Prevention, Better Life Whole Foods, and more!
Springfield College students competed for the titles of king and queen of Fit Fest through tests in power, strength, speed, and agility.