Springfield College Hosts Artist Judy Shintani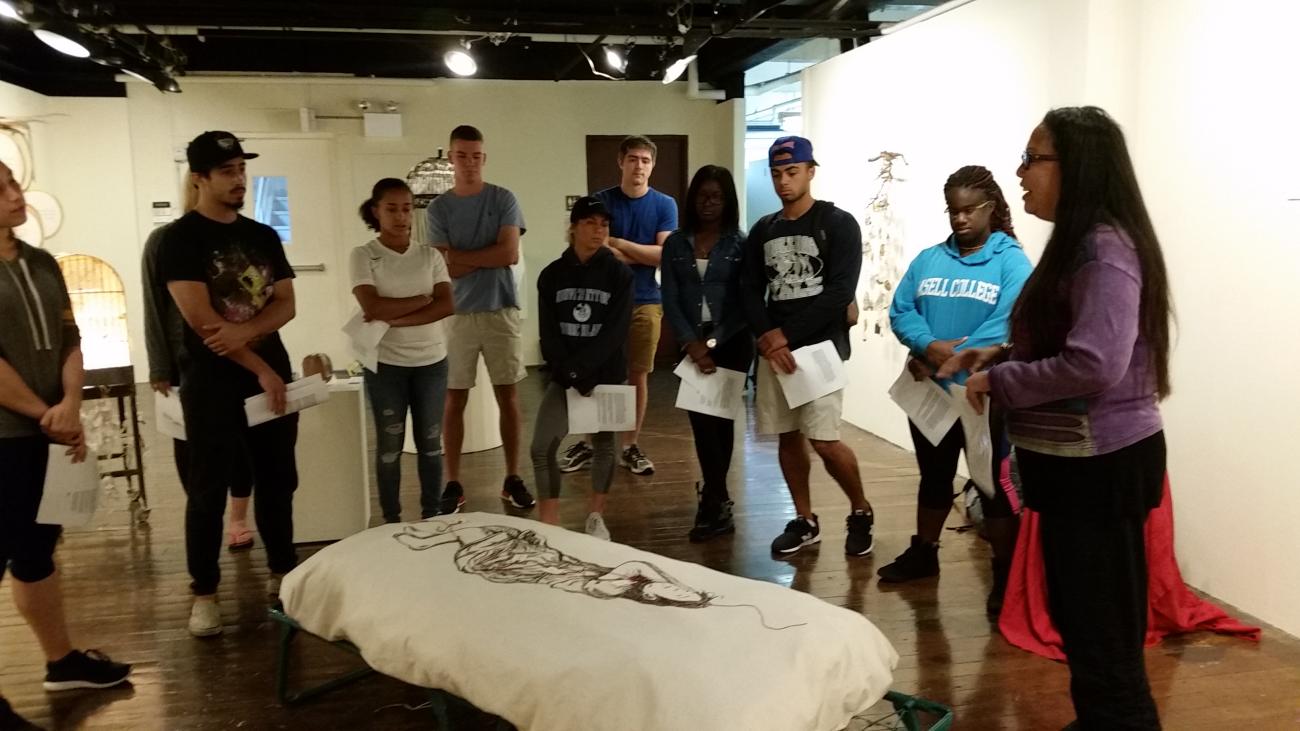 As part of the Springfield College William Simpson Fine Arts Series 2017 fall schedule, artist Judy Shintani spoke to the campus community on Wednesday, September 20, in the Cleveland E. and Phyllis B. Dodge Room located inside the Flynn Campus Union. The event, which was free and open to the public, was co-sponsored by the Springfield College Department of Humanities and Office of Multicultural Affairs.
Shintani talked about how her art creates space for learning, understanding, and questioning about historical injustice. The Japanese-American incarceration is not just a singular event that happened many years ago. There are similarities to the refugee crisis and discrimination that is happening today. She will discuss how art is a healing way to connect cultures and generations.
In addition, Shintani's work will be on display in the William Blizard Gallery on the Springfield College campus from September 20 through November 17. This exhibition creates space for learning, understanding, and questioning the historical injustice that touched Shintani's family. During the hysteria of World War II, President Roosevelt issued Executive Order 9066, which resulted in the evacuation of 120,000 mostly Japanese-Americans and their imprisonment in 10 incarceration camps. Shintani's art brings to light memories, repressed emotions, and current feelings about that time. The installation opens a window into those personal feelings and experiences. This exhibit will have interactive components for the viewer. The exhibit is dedicated to Shintani's father, Kazumi Shintani.
As a narrator of culture, Shintani focuses on remembrance, connection, and storytelling. She works with whatever best expresses the story: organic and recycled materials, textiles, and ethnic remnants. Shintani often collaborates with the community for understanding and healing.