Springfield College Hosts Black History 101 Mobile Museum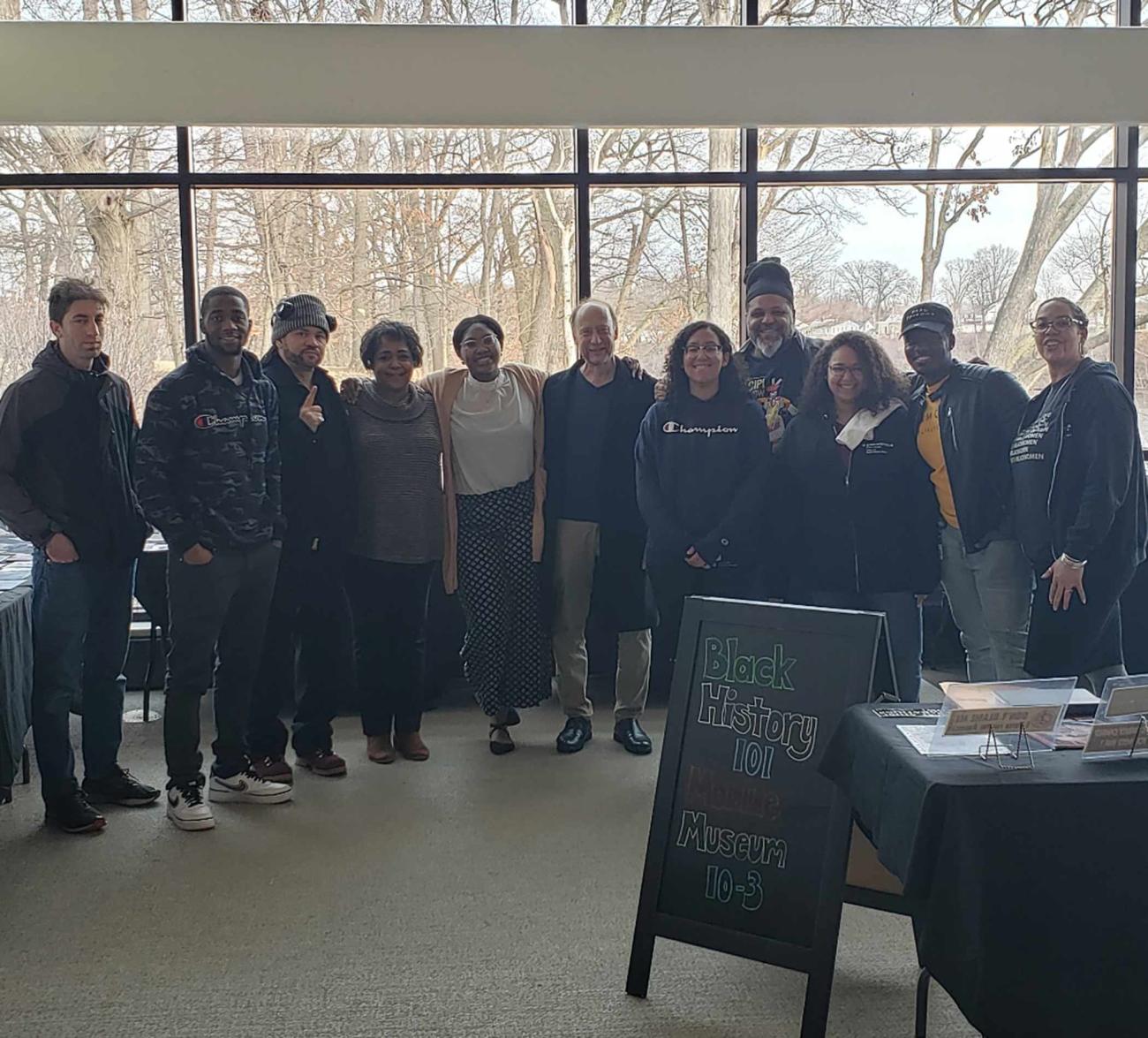 In alignment with the annual Springfield College Black History Month Luncheon, The Office of Multicultural Affairs hosted the Black History 101 Mobile Museum on campus in the Flynn Campus Union.
Khalid el-Hakim is the founder and curator of the Black History 101 Mobile Museum, a collection of over 7,000 original artifacts of memorabilia dating from the trans-Atlantic slave trade era to today's hip-hop culture. Khalid has been called the "Schomburg of the Hip-Hop generation" because of his passionate commitment to carry on the rich tradition of the Black Museum Movement.
The Black History 101 Mobile Museum has exhibited in 34 states, at over 300 institutions, including colleges/universities, K-12 schools, corporations, libraries, conferences and cultural events, making it one of the most sought-after exhibits of its kind in America.
In 2013, Khalid published "The Center of the Movement: Collecting Hip Hop Memorabilia," a groundbreaking book on the material artifacts of hip-hop culture. He has also worked for over 20 years in the hip-hop industry as a manager/booking agent for artists such as The Last Poets, Proof of D12, Jessica Care Moore, and Professor Griff of Public Enemy. Khalid taught social studies in Detroit for 15 years and is currently a doctoral student in the College of Education at the University of Illinois Champaign-Urbana.