Springfield College Hosts Community Leader and Social Activist Leon Ford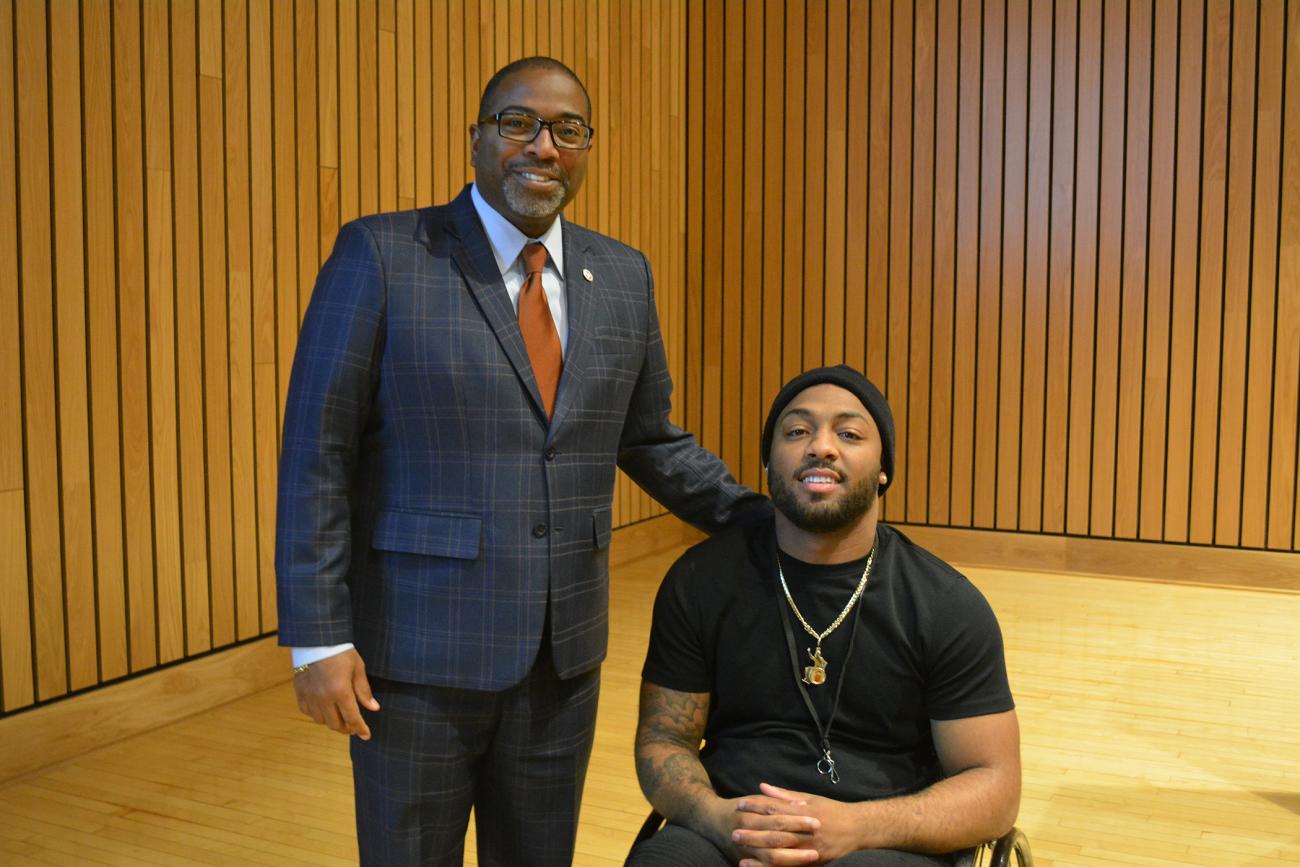 The Springfield College Office of Multicultural Affairs presented community leader, social activist, and survivor of police brutality, Leon Ford, at Springfield College on Tuesday, Nov. 27, in Judd Gymnasia. The event, which was sponsored by the Office of Multicultural Affairs, School of Arts, Sciences, and Professional Studies, the Racial and Ethnic Issues Working Group, and Departments of Humanities, Psychology, and Criminal Justice, was free and open to the public.
Ford, author of Untold, shared his personal story about police brutality, racial profiling, discriminatory practices, victimization, and how he has used his experience as a tool to positively impact society. Through his dialogue, he aimed to interrupt oppressive systems; cultivate authentic relationships; and promote community healing, empowerment, and social change.
In 2012, Ford, then 19, was shot five times by a Pittsburg police officer during a routine traffic stop. It left him paralyzed. Since that time, Ford has told his story all over the country, including delivering a TEDx Talk, "Turning Pain into Purpose," about his experiences.