Springfield College Hosts Dance Artist Andrea Vazquez-Aguirre as Part of LatinX Heritage Month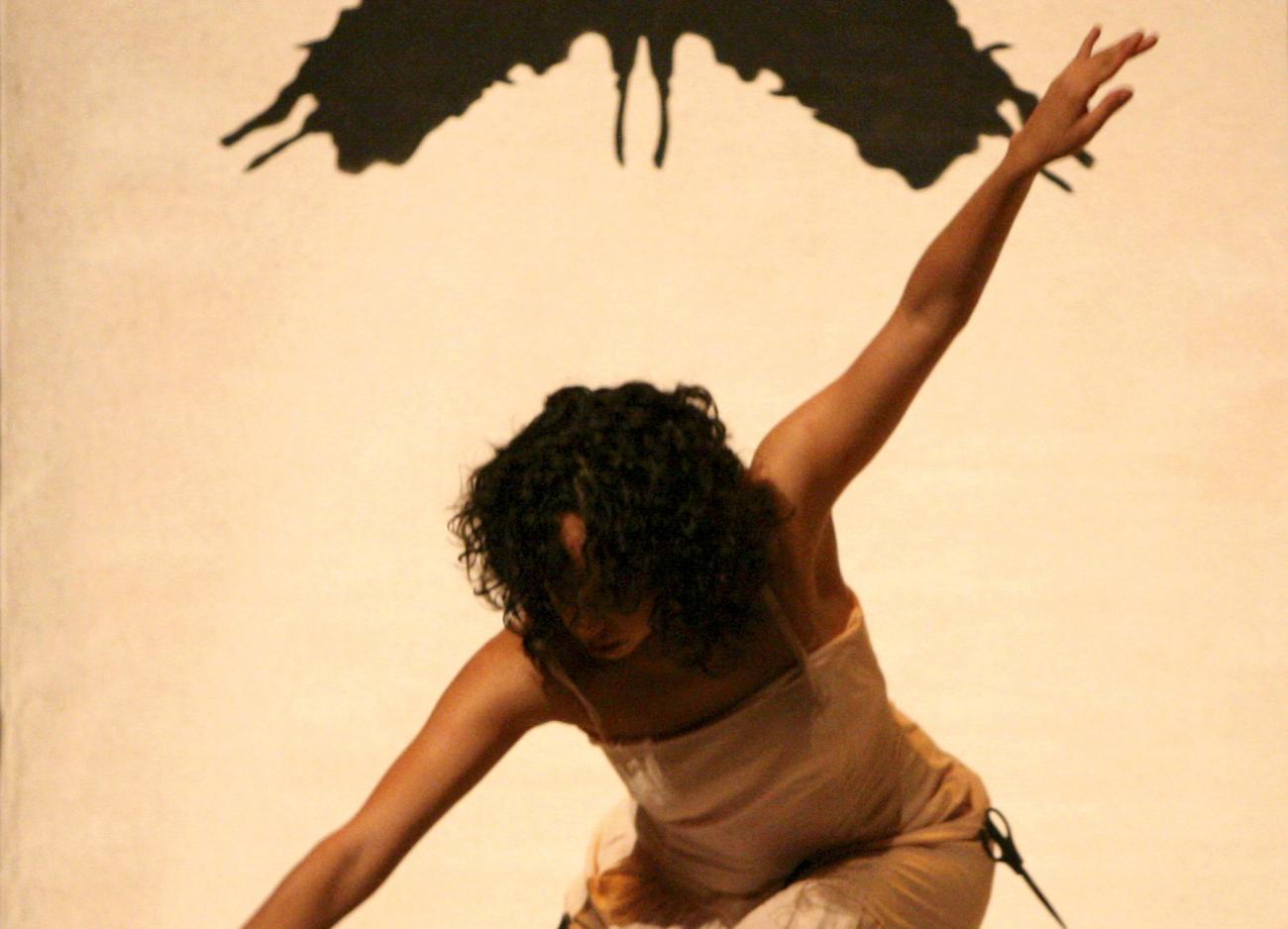 In conjunction with LatinX Heritage Month, the Springfield College Department of Visual and Performing Arts, and Office of Multicultural Affairs will host interdisciplinary dance artist Andrea Vazquez-Aguirre, who will perform twice, and follow each performance with discussions of her work and approach to her craft.
The two performances open to the public will be Thursday, Sept. 20, starting at 4 p.m., in the Flynn Campus Union, followed by a second performance on Saturday, Sept. 22, starting at 3 p.m., on Naismith Green.
In addition to the performances, Vazquez-Aguirre will lead a movement class open to all levels and the Springfield community on the Springfield College campus in Judd Gymnasia, on Friday, Sept. 21, from 1-2:30 p.m. In addition, she will host a community class on Saturday, Sept. 22, starting at 2 p.m., on Naismith Green.
Vazquez-Aguirre has danced in several professional companies in Mexico and the United States. She is interested in performances that explore the idea of "truth in fiction" and "fiction in truth."
If you have a disability and require a reasonable accommodation to fully participate in this event, please contact (413) 748-3044 to discuss your accessibility needs. Springfield College is a smoke-and-tobacco-free campus.