Springfield College Hosts Ethics Conference for Rehabilitation Counselors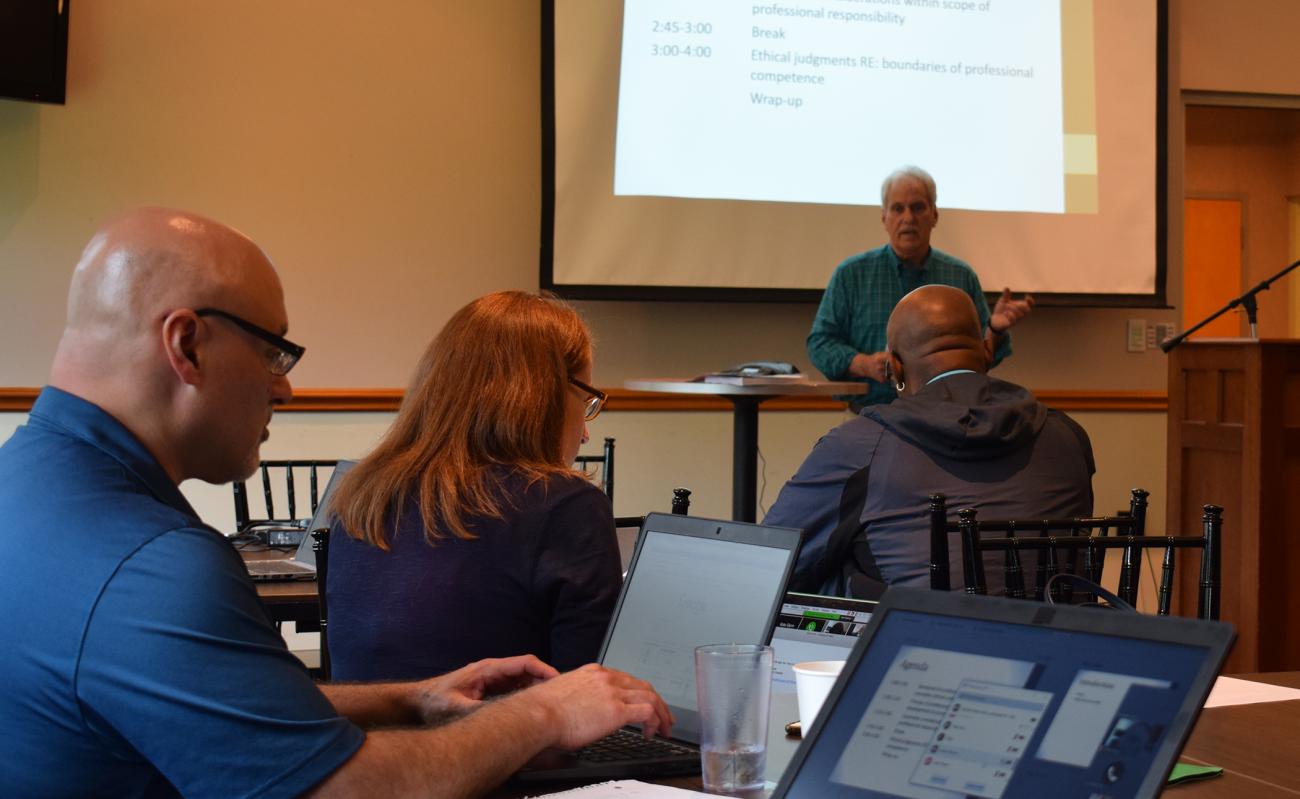 Springfield College Professor of Rehabilitation and Disability Studies Michael Accordino and Assistant Professor of Rehabilitation and Disability Studies and Graduate Program Director for Rehabilitation and Counseling Services Kathleen Glynn recently hosted the annual Springfield Ethics Conference, geared specifically for rehabilitation counselors.
The conference featured a pair of keynote speakers. During the morning session, Central Connecticut State University Professor Cherie King, CRC, CDMS, led a discussion about the ethics of supervision for rehabilitation counselors. King is the department chair for the Counselor Education and Family Therapy program at Central Connecticut State. King earned a master of education degree in rehabilitation counseling from Springfield College in 1988.
During the afternoon session, University of Southern Maine Professor Charles Bernacchio highlighted the professional responsibility in the digital age for rehabilitation counselors. Bernacchio brought to the conference more than 20 years of experience in the rehabilitation counseling concentration.
The rehabilitation and disability studies major at Springfield College prepares individuals to work with people with disabilities in community agencies, schools, early intervention, or medical settings. It also prepares students for graduate study in rehabilitation counseling or a related field.
The field of rehabilitation counseling is centered on increasing quality of life by helping people who have disabilities achieve their personal, career, and independent living goals through the counseling process. Rehabilitation counselors are employed in private practice, rehabilitation facilities, universities, schools, government agencies, insurance companies, and other organizations that support people with congenital and acquired disabilities in reaching their personal and professional goals.