Springfield College Hosts Fit After Forty Symposium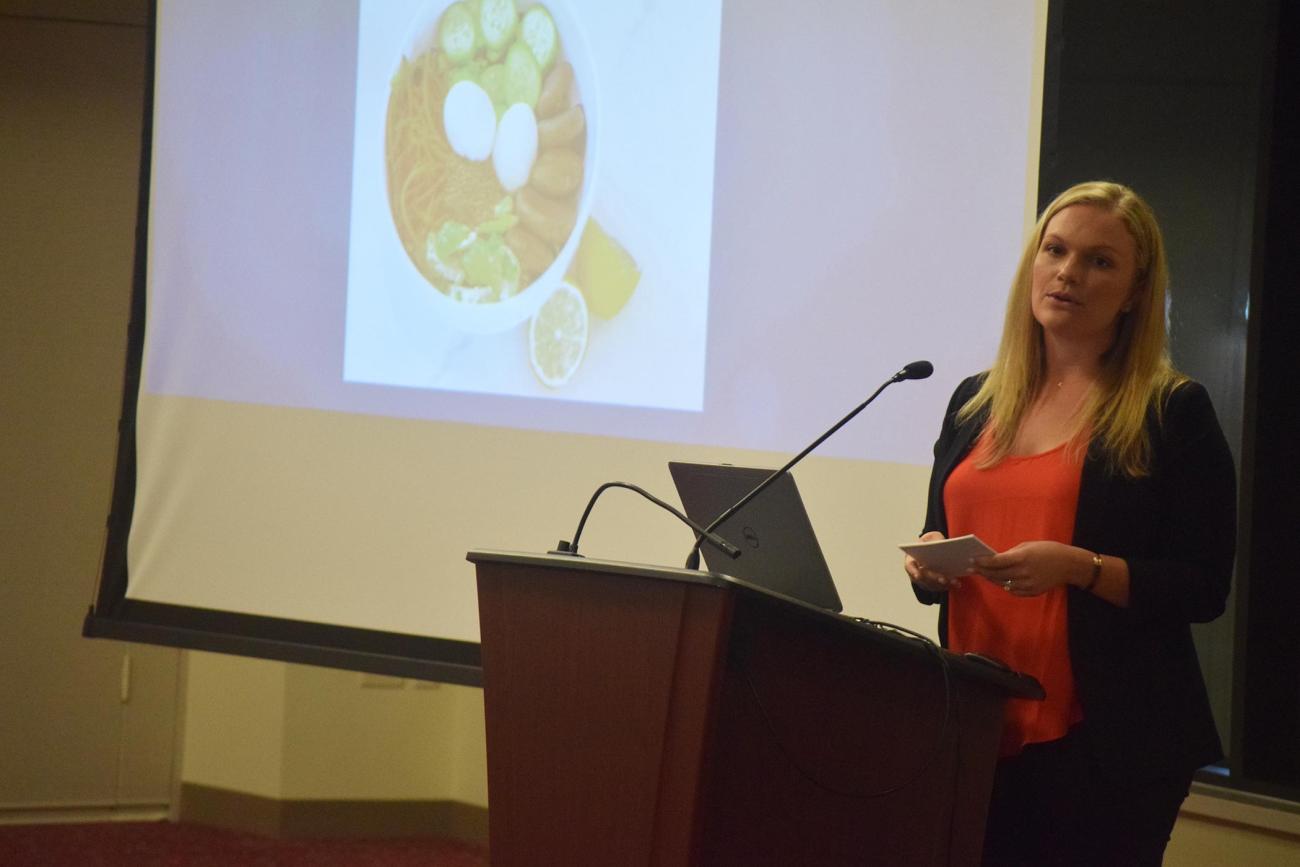 Springfield College and Baystate Rehabilitation Care welcomed health experts for a Fit After Forty Symposium in the Cleveland E. and Phyllis B. Dodge Room inside the Flynn Campus Union on Wednesday, Oct. 30.
Led by Springfield College Department of Exercise Science and Sport Studies Chair Dr. Sue Guyer, a panel of experts will included:
Springfield College Department of Exercise Science and Athletic Training Faculty Elizabeth O'Neill, DPE'03, G'00, and Maura Bergan, PhD'17, G'14, provided an overview of the structural integrity of the abdominal musculature and the potential impact of diastasis. Also, presenters discussed exercises to optimize function and potentially restore integrity to reduce diastasis related complications.
In addition, Physical Therapists at Baystate Rehabilitation Care Pam Proulx, PT, MS, DPT, CMP, CCCE, and Tim Murphy PT, DPT, CSCS, highlighted the risk for falls increasing after age 65, and talked about how costly, physically debilitating, and even fatal the falls can be. This presentation helped identify preventative and wellness measures people can take to decrease your risk for falls.
Concluding the presentations was Springfield College graduate and Founder/CEO of Lean and Green Body Jennifer Khosla '08, MBWP, HNS, FNS, E-RYT, CPT, who discussed balance in an individual's physical body and maintaining stability as a person ages. She also recommended a holistic approach to a person's diet by finding balance in food choices, and she finished with balance in a person's mind and spirit.
Since 2017, Springfield College has officially been registered as an "Exercise is Medicine on Campus" institution, and in July of 2019, the College officially earned "Exercise is Medicine on Campus" Silver Campus status. The mission of the "Exercise is Medicine" program is to foster collaborative relationships and leadership on campus between exercise, health and other disciplines. The vision is to see all campus and community members across multiple disciplines discover, share, and adopt the principles of EIM-OC that will change the culture of chronic disease prevention and management.
Springfield College is an independent, nonprofit, coeducational institution founded in 1885. Approximately 4,100 students, including 2,500 full-time undergraduate students, study at its main campus in Springfield, Mass., and at its regional campuses across the country. Springfield College inspires students through the guiding principles of its Humanics philosophy – educating in spirit, mind, and body for leadership in service to others.