Springfield College Hosts Inspirational Speaker, Philanthropist, and Adaptive Bodybuilder Wesley Hamilton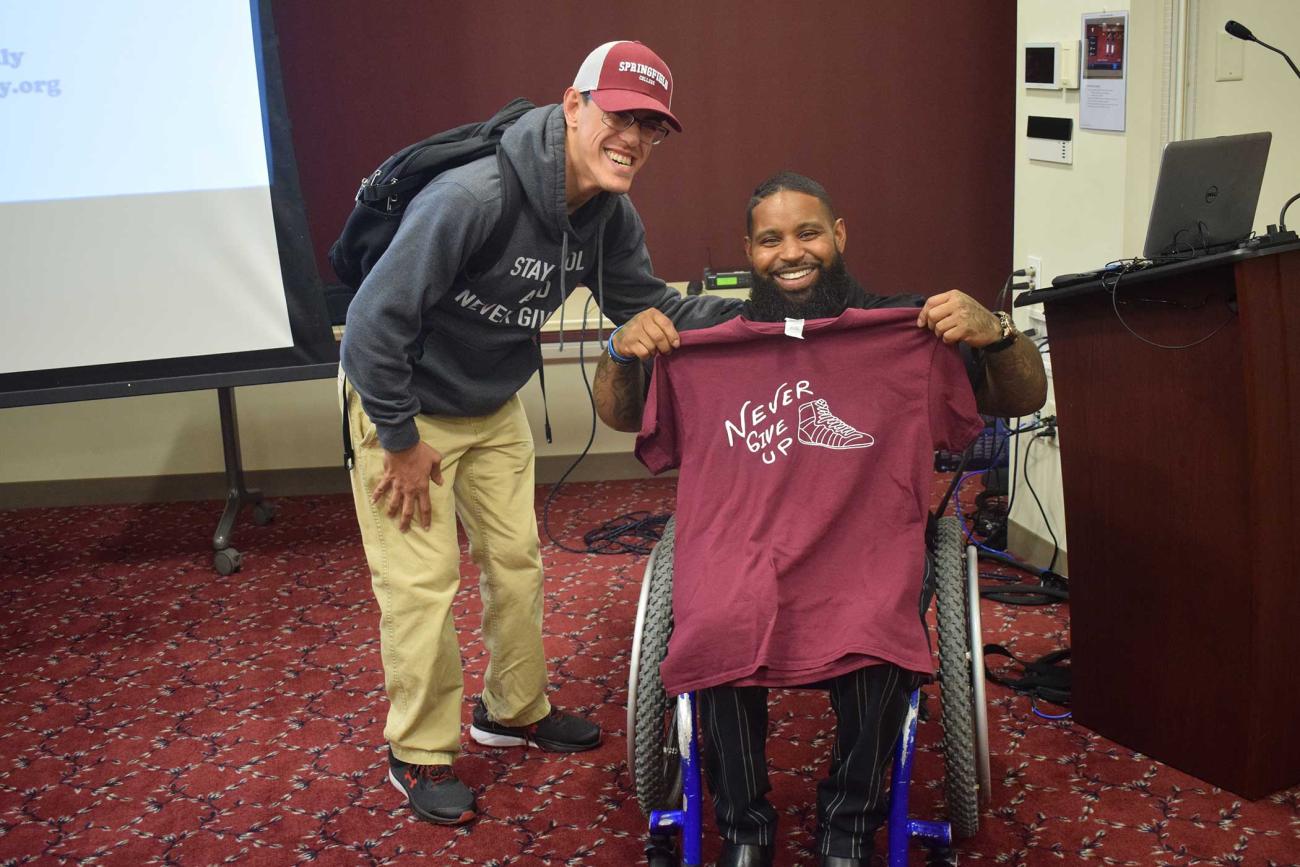 Springfield College welcomed inspirational speaker, philanthropist, and adaptive bodybuilder Wesley Hamilton to the campus on Tuesday, Oct. 8, 2019, in the Cleveland E. and Phyllis B. Dodge Room in the Flynn Campus Union. Hamilton appeared in Season 4 of the Netflix show "Queer Eye," in which he met with a man who shot him, and forgave him.
Hamilton became paralyzed when a stranger shot him in 2012. He now delivers messages of resiliency and the power to overcome physical challenges. He has transformed his life through fitness and nutrition. Confined to a wheelchair, he is an adaptive bodybuilder who helps people focus on mental and physical health. In his presentation, he spoke about resiliency and possessing a "zero-limit mindset."
The evening was sponsored by the Division of Student Affairs, Office of Title IX, Department of Athletics, and the School of Physical Education, Performance, and Sport Leadership.
Springfield College is an independent, nonprofit, coeducational institution founded in 1885. Approximately 4,100 students, including 2,500 full-time undergraduate students, study at its main campus in Springfield, Mass., and at its regional campuses across the country. Springfield College inspires students through the guiding principles of its Humanics philosophy – educating in spirit, mind, and body for leadership in service to others.