Springfield College Hosts Law Enforcement Torch Run Fundraiser for Special Olympics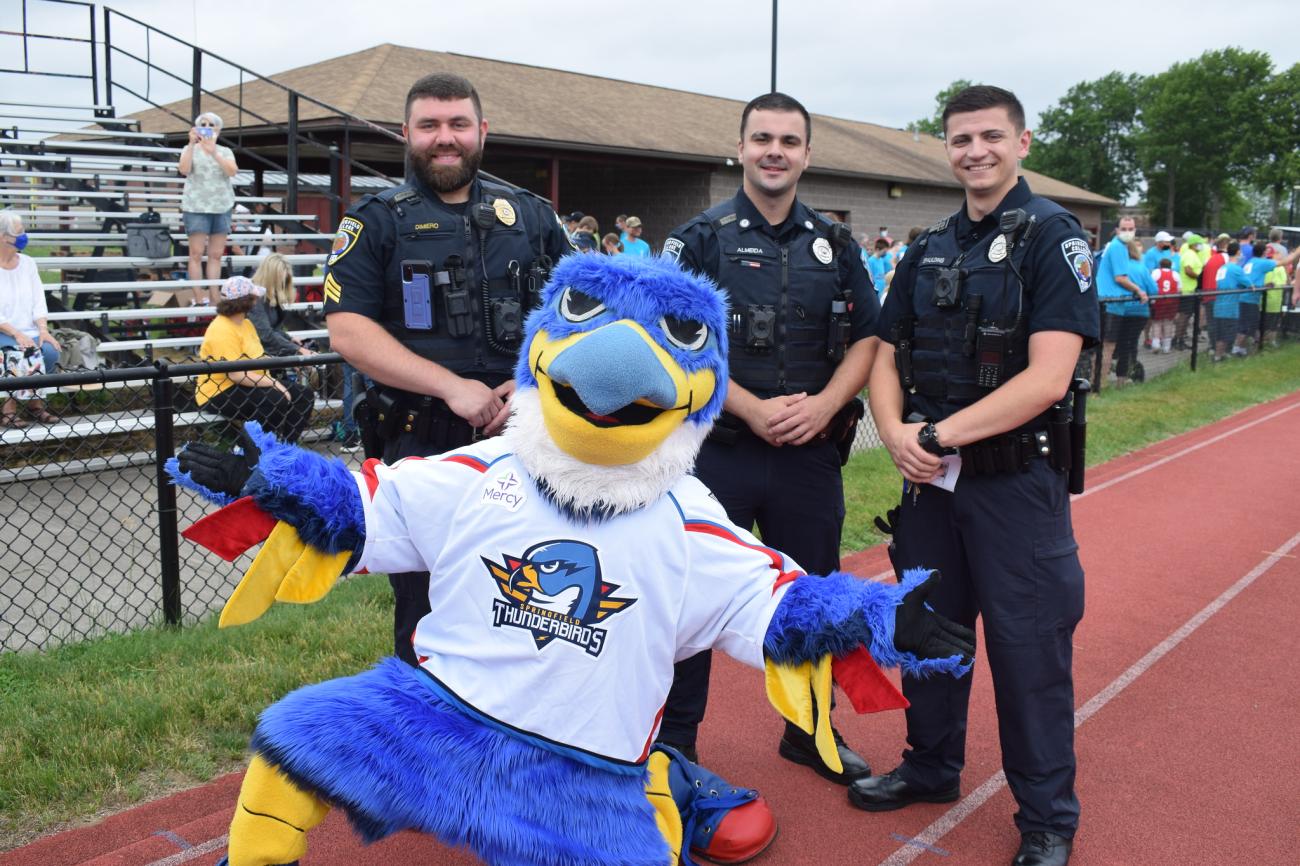 Springfield College once again assisted the Special Olympics of Massachusetts in hosting the Law Enforcement Torch Run (LETR) Cruiser Convoy on Saturday, June 26 helping raise funds for the Special Olympics.
WWLP Coverage of the LETRWesternMass News Coverage of the LETR Masslive Coverage of the LETR
The LETR program is one of the most important year-round fundraising initiatives supporting Special Olympics Massachusetts. Since its inception in 1981, the LETR program has raised over $790,000,000 globally. In 2019, Massachusetts LETR raised over $735,000. 
This year's Cruiser Convoy consisted of law enforcement officers from more than 20 different departments throughout western Massachusetts. The festivities started at the Naismith Memorial Basketball Hall of Fame in downtown Springfield, and continued to its destination of Blake Track at Springfield College. Once on site, officers were invited to park the vehicles and go over to the Track & Field events to watch the Special Olympics competition. There were opportunities throughout the morning to meet and greet the athletes and to present the athletes their medals after their competition. 
The event celebrated the enjoyment of inclusion, and celebrated the triumphs of the Special Olympics athletes as they return to the sports they love.
The Springfield College Police Department takes part in the Law Enforcement Torch Run Program year-round as the fundraising and awareness-building programs are designed to allow members of the law enforcement community the opportunity to support Special Olympics athletes who live, work and compete in their local communities.
Springfield College has a long-standing relationship with the Special Olympics hosting the Massachusetts Qualifying Volleyball Tournament annually at Blake Arena. Students in the Springfield College Sport Management and Recreation Department run the volleyball event.