Springfield College Hosts Performing Arts Concert Benefitting Sandy Hook Promise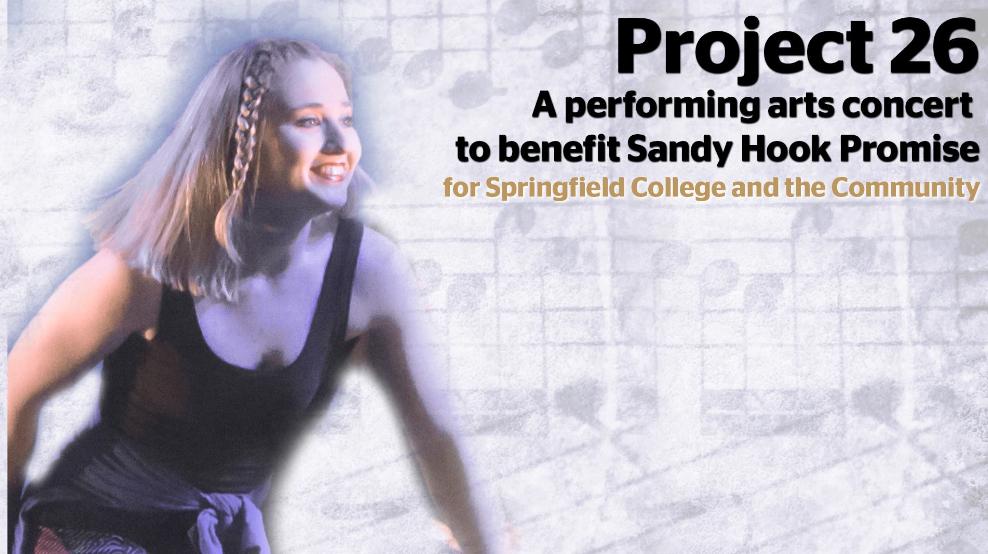 Springfield College hosted a performing arts concert on Saturday, April 28, in the Fuller Arts Center, benefitting the Sandy Hook Promise, a nonprofit organization created following the 2012 mass shooting of 26 people, including 20 children, at Sandy Hook Elementary School in Newtown, Conn. 
Led by Springfield College health science and dance major Kimberly Saltzman, the goal of the concert was to offer entertainment by Springfield College students and community artists through vocals, musical theater, and dance, all the while creating an environment for laughter, healing, and opportunity to help support the Sandy Hook Promise. Saltzman is a Connecticut native and is a member of the Class of 2018.
Donations are encouraged and can be made to Sandy Hook Promise online at springfield.edu/project26.