Springfield College Hosts Student Competition Using Differential Equations Modeling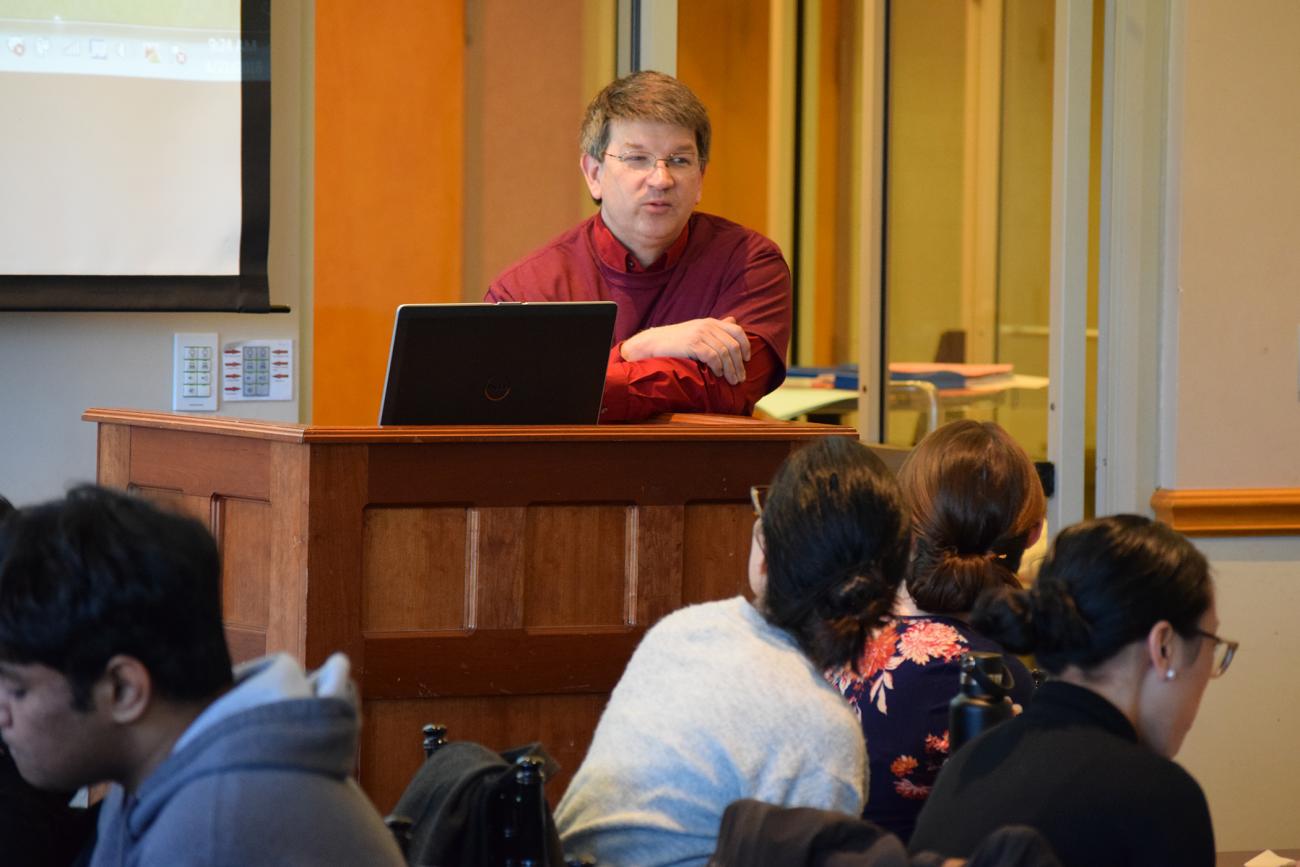 Led by Springfield College Department of Mathematics, Physics and Computer Science Chair Andrew Perry, Springfield College hosted Amherst College, Emmanuel College, University of Massachusetts Amherst, University of Hartford, and Western New England University as part of the Using Differential Equations Modeling 2018 Student Competition. Springfield College was a regional host for the event. 
More than 50 participants took part in the competition, that includes multiple sites throughout the country hosted by SIMIODE, a nonprofit organization based in Cornwall, NY and founded by Brian Winkel, emeritus professor of mathematics at the United States Military Academy. SIMIODE is an education community where modeling comes first in teaching differential equations. SIMIODE offers curriculum materials, opportunities for collaboration, and peer-reviewed publishing for faculty and students.